Splinterlands Weekly progress and Giveaway #23
Ciao 👋 fellow Splinterlands Player,
This weeks Hello is in Italian as was suggested by one of the commenter in last giveaway. Ciao pronounces "Chao" as in from Chaos Legion😁 is used for both Hello and Goodbye in Italian language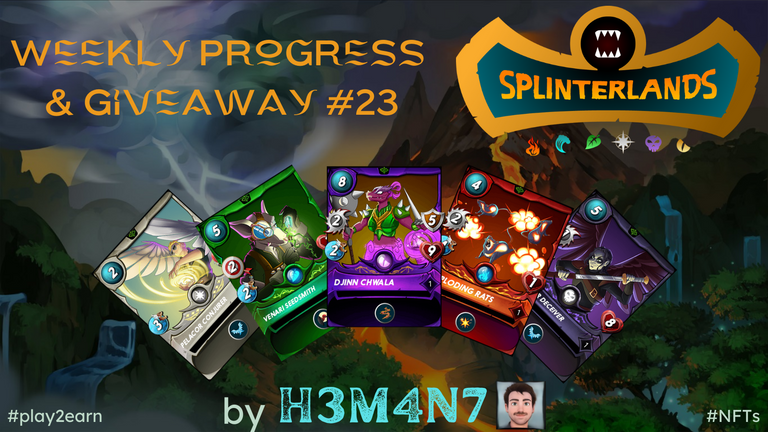 Splinterlands
Season Progress
I ended my last season in 🥈Silver III, and received 12 rewards chest in which I got 🎉 3 Rares Cards🎉, 4 Common ones, 13 DECs and 3 potions - a quite satisfying🙂 rewards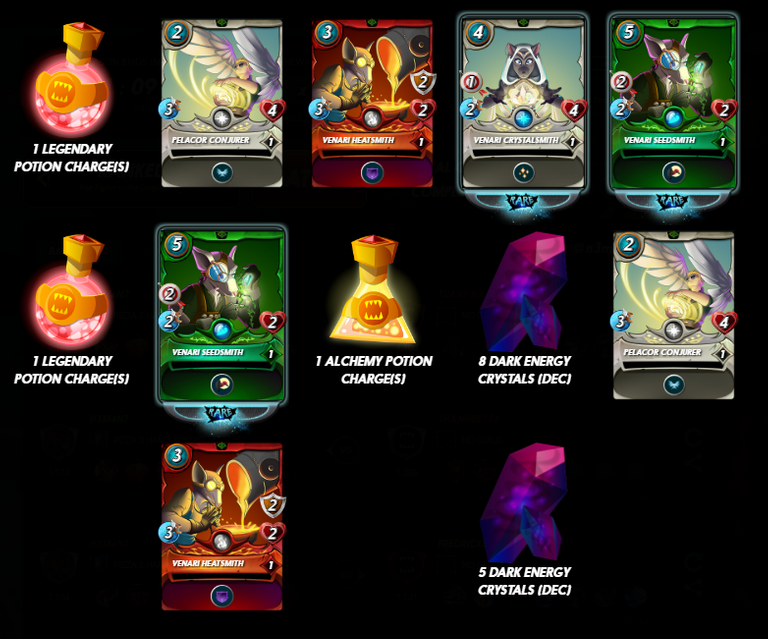 For current season I am already in 🥈Silver III League but at the start made the mistake of opening 2 quest rewards without checking the CP as some rents had expired. The CP was not update properly😕 ended up opening quest rewards in 🥉 league, the quests rewards so far in this season
Daily quest rewards
5 Credits 🤣
1 Gold Potion
23 DECs & Gold Potion
Common Pelacor Conjurer & Pelacor Bandit
Venari Heatsmith & 22 DECs
👏RARE Venari Seedsmith & Common Pelacor Mercenary
Common Gargoya Lion & Legendary Potion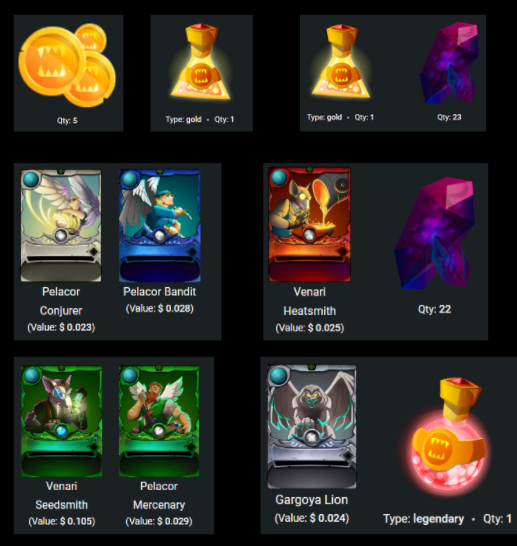 ---
Gladius Pack Opening
This time did not get much luck with Gladius Pack opening and received just 1 Rare Ajax Lightfoot and 4 Common ones including a good tank and attacker Chimney Wallstop and Katrelba Gobson, Isgald Vorst & Krash Wanderford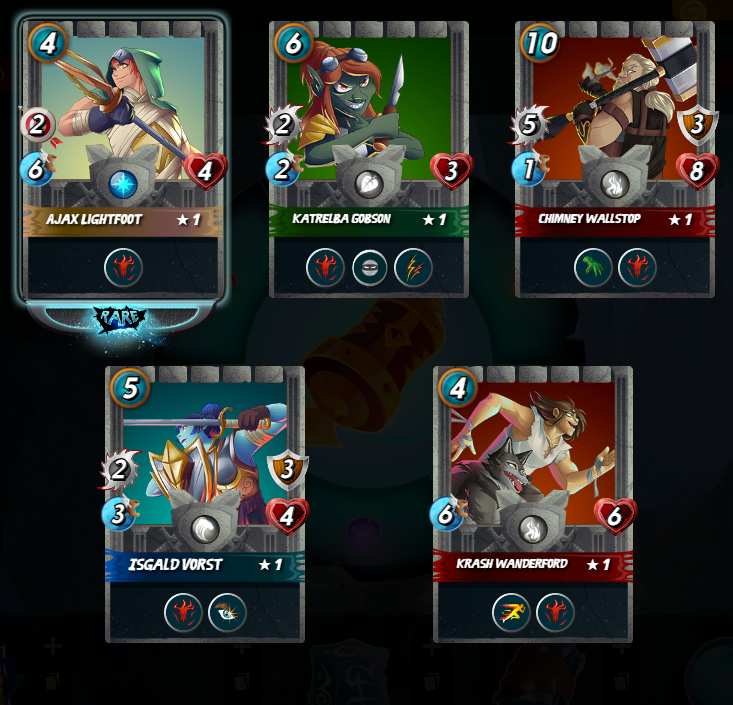 ---
Chaos Legion Pack Opening
The luck with Chaos Legion Pack opening was much worse and got Rare Scavo Firebolt and Regal Peryton along with 3 Commons Venari Scout, Deeplurker (good water card) and Lava Spider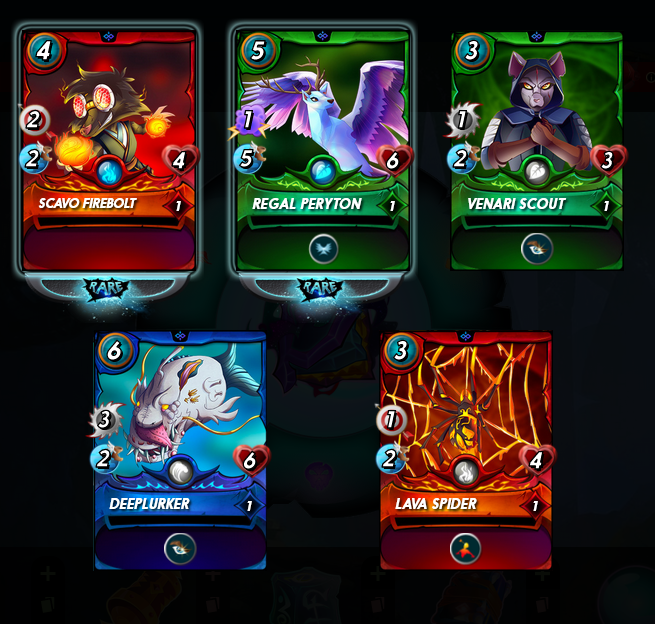 The #peakmonsters put the value of cards at around $0.84 for pack which costed $3.5 so unlucky on this one 😒😒

🍕PIZZA 3 Hand-Tossed Guild
From this time #Brawl format has changed and the Untamed Brawl which I had actually started liking is no longer there, this time I participated in Gold Foil Bronze Chaos Legion Fray, and thanks to @theacks and @kqaosphreak, my #hivepizza P3 guild mates for delegating me some GF Chaos card I could save some on rental fees
Our #HivePizza 3 Guild took 🥉3rd Place in this brawl and won 14 crowns. I only had 1😒 Battle in the Fray and lost👎 it too😒😒 still for the participation I got 646 merits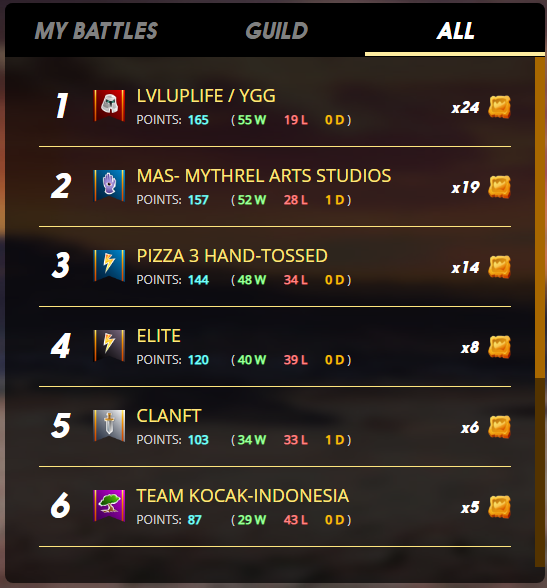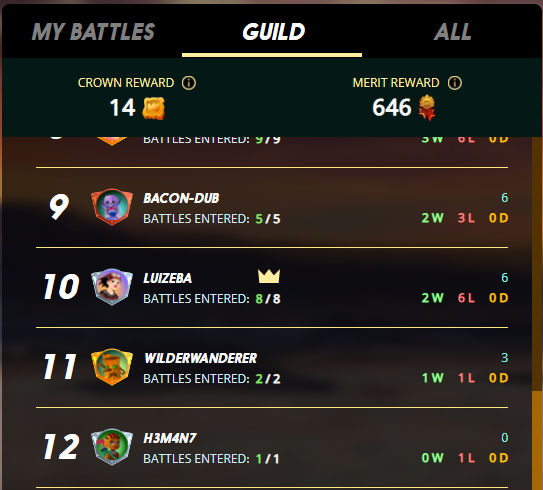 ---
Brawls Report
Battle 1
| Link | vs | Ruleset | Results |
| --- | --- | --- | --- |
| Link | Jakkal (Clanft) | | Lost👎 |
First time playing this fray, only 1 battle and ended up with low mana game 😞 was contemplating between going

Earth or

Fire splinter but since had rented Grum Flameblade ended up going with

Fire and opponent chose

Earth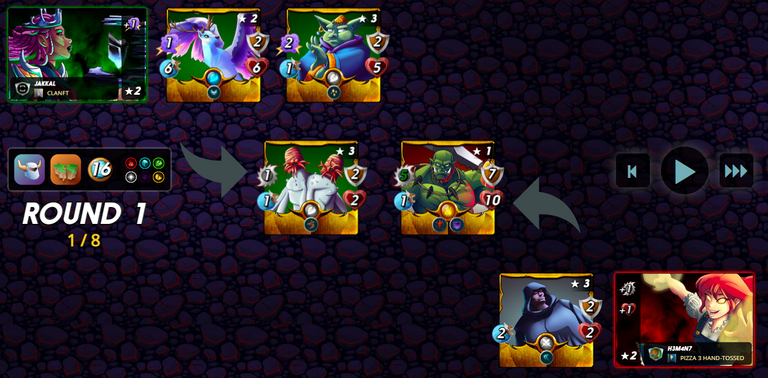 The Armored Up and Earthquake ruleset played to my disadvantage and ended up loosing the battle.

Liquidity Pools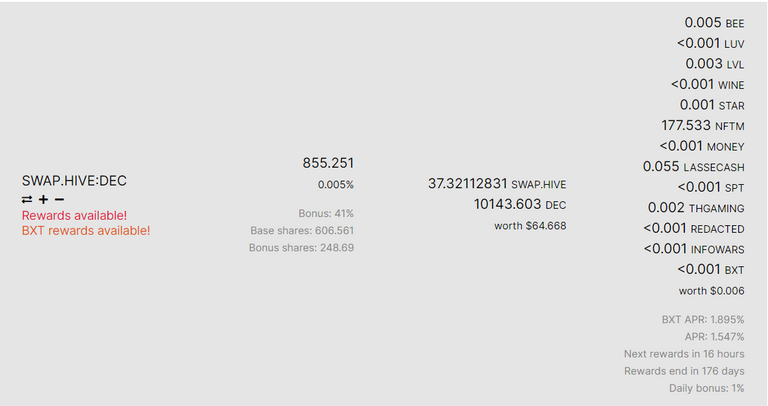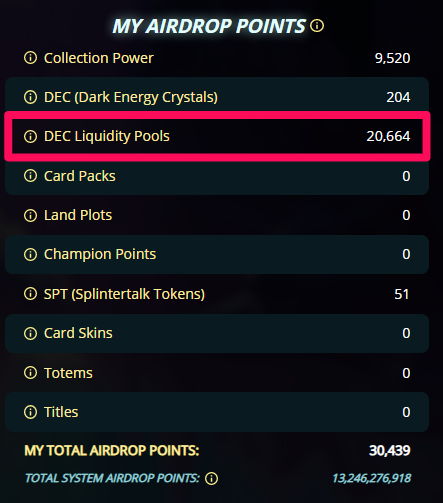 I have not added any more to the Liquidity pools since my last update on 20th February here but my Liquidity pool share count has increased from 764.267 Shares to 855.251 almost +100.
This is due to the fact that SWAP.HIVE:DEC LP gives 1% Daily Bonus👍
But on the other hand my airdrop points for DEC Liquidity pools in splinterlands has decreased from 21030 to 20664, mostly because in Liquidity pool although my share percentage of pool has increased the value of DECs has reduced from 10612.465 to 10143.603
I can say this is example of Impermanent Loss in Liquidity pools
Not a Financial Advice please do your own diligence before investing

🎉🎉Giveaway #23🎉🎉

The prizes for this Giveaway are
EPIC Djinn Chwala 😮
RARE Exploding Rats
RARE Venari Seedsmith
Common Pelacor Conjurer
Common Pelacor Deceiver

Giveaway Participation
💬Comment: 💬Comment is must for participation and should mention your ingame username if different
The rewards will be divided in 2 pools randomly

General Pool (3 cards randomly) : open to all participants who just comment 💬
Game Pool (2 cards randomly) : for comment 💬 which contains #battles (your) #meme, #jokes, #story or #artwork about #splinterlands, #play2earn, #hive and of course participants for game pool will automatically be eligible for general pool too
*story and artwork should be yours do not copy any body else work without permission, meme and jokes can be from web but look at other comments and do not share the same stuff
📢Reblogs and 💙Upvotes, tips like !PIZZA🍕, !LUV❤️, !LOLz😆, !Beer🍻 and other , Sharing the post on social networks are appreciated but not must for participation
Multiple comments/accounts - Multiple comments from same account (or for same game account or for alt accounts of same person) will be not considered in the draw
Participants will be automatically added to the ping list for next giveaway comment (see my first comment below) if you do not want to be pinged please specify the same in your comment, people who have not participated for last 3 giveaways will be removed from next giveaway
Winner for giveaways will be picked up normally after 7 days and all entries before I close the giveaway will be valid.
---
🚷Rules to claim prize🚷
To avoid sending the prizes to Non-Human (bots), Winners will need to acknowledge the winning within 48 hours of results by either commenting on winner announcement post or messaging me on Discord or twitter.
In case of non response from your side, it will be assumed you are not interested in receiving the prize

🏆Winners of Giveaway #22🏆
Game Pool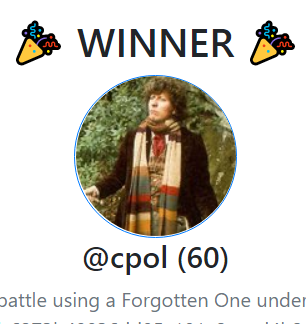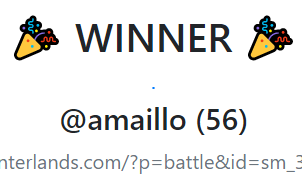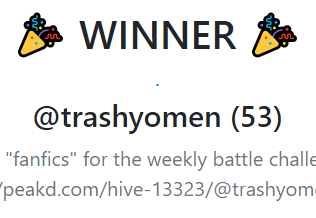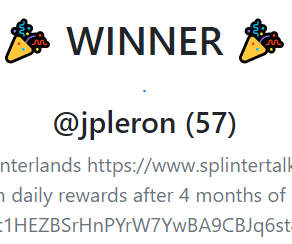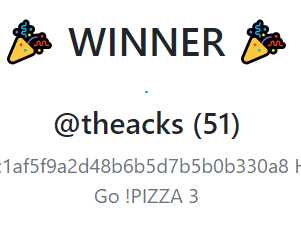 General Pool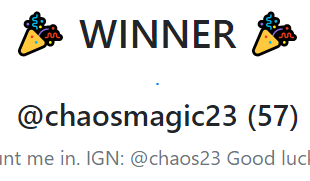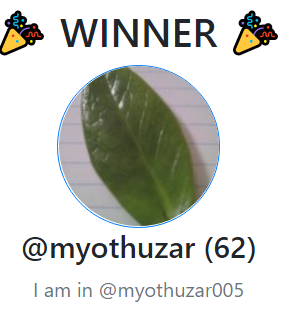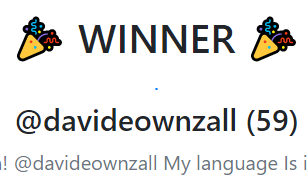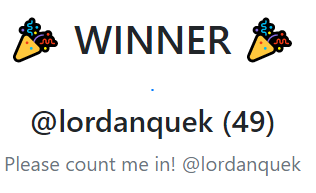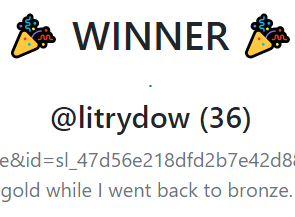 As mentioned in rules winner please acknowledge your winnings by posting a comment below or by contacting me on Discord or Twitter within next 48 hours.
Also will appreciate if you can share about your winnings on your social networks, blogs or discord, thanks!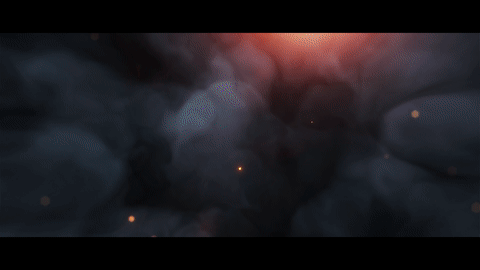 Promotion
In addition for the new players to Splinterlands if you sign up with my referral link and complete the spellbook purchase, I will send you 75 DEC in game which should help you get started by renting some cards and building up your teams
Follow me on Twitter or here to keep up to date on my giveaway posts

#HivePizza Guild
If you play Splinterlands and are looking for a Guild stop by at PIZZA Discord and check with the team there we have 3 guilds for hardcore to casual players
For a chance to win some Pizza🍕 Tokens check out my Pizza Giveaway #11

Notices:

Images/logos used in this post used are from splinterlands, hivepizza or screenshots or images created by me based on assets from splinterlands and hivepizza
The content in here should not be taken as financial advice, please do your own diligence before investing
---
---