My Splinterland Card Drawing #12.
Thank you to the few people that actually voted for what card should be in the extra giveaway that will be happening in a couple days. When the giveaway is posted it will have all the details in it you might want to pay attention to it there will be clues put in it. With that said, that is the only clue you will get to help so hopefully you actually read this!! For the people that enter extra punctuation commands that go thru I am going to give a point score to and when it reaches ten points, I will give out a card to for certain punctuation commands, I will be putting the list up in my next post so people can see where they stand. I want to thank all of you for all the best wishes, support and for being understanding and positive with the comments. All of you are awesome and I could not have paid for a better community of people. THANK YOU ALL
I am now down to every 2 days, and I am sorry to say that I have decided it is going to stay at 2 days for a while. For each card that I put up for prizes, I have also added the lore of the card below them, read them if you are interested, together they kind of make a story. I also want to let you know that I will be doing an extra card giveaway at the end of May for a Legendary card thanks to the people that actually voted on the that drawing. The giveaway will be more difficult than just entering your IGN, I will let you know that it is going to be a riddle and not an easy one. If you can do an upvote so the cards can get better everything these giveaways make, go to getting better cards it is not for me.
Congratulations on the to the winners of drawing #11 and to sygxwin who got an extra Chaos Legion card for being follower.
The cards are sent.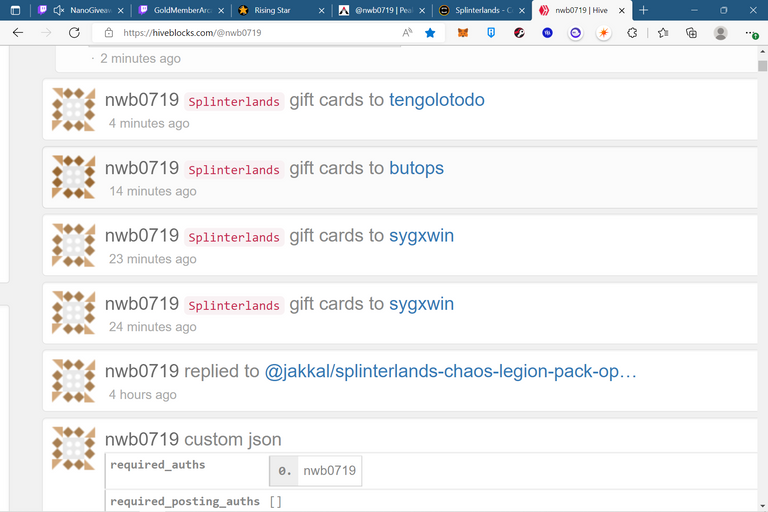 Now on to the drawing.
I have decided to start giving to the community by holding a card raffle every five days starting off,(Now down to every two days) then decreasing every two raffles, until it is every day. I have had to change it two every two days for a while do to family business.
It will consist of a first, second and third place, randomly selected. The hive that is earned will be used for future contests for more expensive cards. The more followers, upvotes and comments, the better the drawing gets. I have added where you can get extra entries into the drawing not required but very appreciated.
To be entered:
*Comment bellow and like.
*Add your in-game name in comment.
*Repost= extra entry(more than ten followers)
*Mining in the comment with !HBIT= extra entry
*Please follow=extra entry and it you take 1st, 2nd, or 3rd place you get an extra random card, not required but very appreciated.
*Check out TEERANDOM on TWITCH.TV, follow and get an extra entry into every drawing.
THE CARDS
                                         First Place

The Centaurs of Anumün can skewer a squirrel from further than a human eye can see. Their arrows are thick, their bows are long, and they are extremely territorial. In close combat, they require no weapons, having the fury of a man and the strength of a horse.
                                         Second Place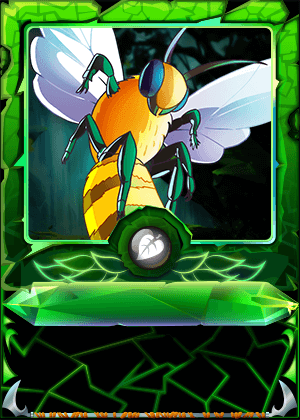 Unlike most queen bees, Nectar Queens like to get out of the nest and get their Proboscis dirty. Fortunately, you can hear one coming long before it reaches you. Unfortunately, they have a real taste for blood.
                                         Third Place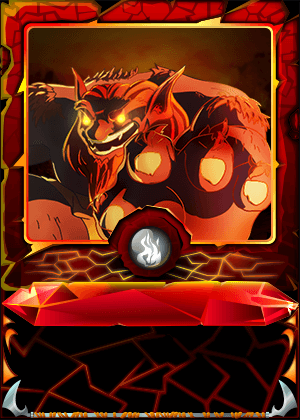 It is a wonder that these huge destructive beasts of the Burning Lands don't bring their own cave walls crashing down upon themselves each day. They don't use weapons; the Trolls' fists are stronger than any club. Trolls never emerge from the caves, they are allergic to sunlight, gradually turning to stone when exposed for extended periods of time.
GOOD LUCK
Please let me know if you do not want to be on this list for my giveaway's.
@lorddiablo @monster.farmer @teerandom @mattlafourcade @walnutz
@blackfoot92 @aemaez @eirth @alexis666 @fire-born @yasky @Butops
@emitv @jakkal @drnoobpro @shawnmichael-gt @thegoliath @rtonline @eirik @sheikh27 @luizeba @tengolotodo @blitzzzz @dubble @relf87 @mr-house @seeweed @patomal666 @handtalk5 @mcrahman91 @dagz @lofone @jin-out @hatdogsensei @highhaschdi @spicywing @kheldar1982 @tertius @danideuder @circlebubble @lordflu @magalli @cynano @casimirio @kyo-gaming @stekene @bananofarmer @dtam @dewabra @jmehta @makhinoo @amaillo-m @jfang003 @irisworld @pix21 @technocrypton @elfino28 @candnpg @squishna @ghostlybg @gregory-f @taintedblood @screamheart @trashyomen @nex711 @myeong @mairapanelo @thaddeusprime @orebutb3 @tinyputerboy @nysster @instamental @stamato @kimikimi @curtis90 @jingo-submo @lordanquek @ianballantine @vaporent @donpapy @ecto1337 @diochen @deathstarer7 @henruc @scfather @submo @mxm0unite @brando28 @pero82 @pandachef @tub3r0.gaming @highfist @mcrahman91 @tedus @koodies @assasinos3 @derfabs @gondek @lordshah @flummi97 @karmaa13 @lovefallen @tub3r02
---
---