My Splinterland Card Drawing #14.
Hello, due to the upvotes I went ahead a purchased the spider card prices for beta are going up, I wish they gave out more than 50% but it is what it is. The extra giveaway will be out on the 1st which is tomorrow. The list is almost done I have time after this to finish it or I will have time in about two hours with that said I will be putting the list up in my next post so people can see where they stand. I want to thank all of you for all the best wishes, support and for being understanding and positive with the comments. All of you are awesome and I could not have paid for a better community of people. THANK YOU ALL for being understanding.
I am now down to every 2 days, and I am sorry to say that I have decided it is going to stay at 2 days for a while. For each card that I put up for prizes, I have also added the lore of the card below them, read them if you are interested, together they kind of make a story. If you can do an upvote so the cards can get better everything these giveaways make, go to getting better cards it is not for me.
Congratulations on the to the winners of drawing #13 and to jonimarqu and gregory-f who got an extra Chaos Legion card for being follower.
The cards are sent.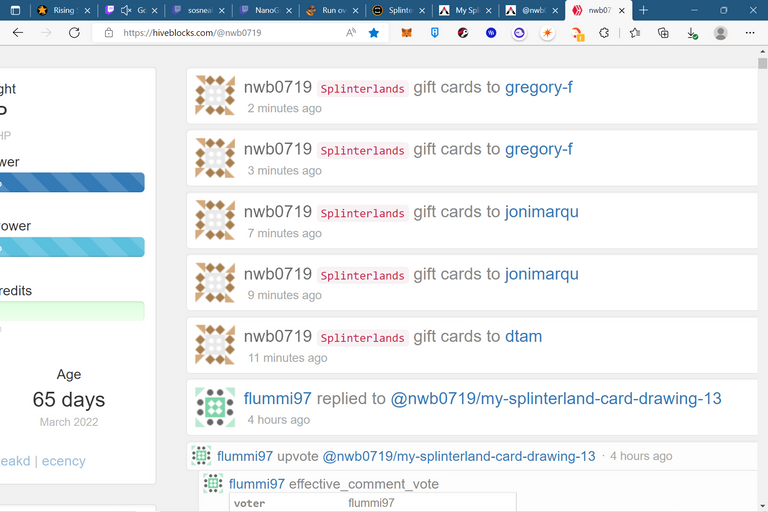 Now on to the drawing.
I have decided to start giving to the community by holding a card raffle every five days starting off,(Now down to every two days) then decreasing every two raffles, until it is every day. I have had to change it two every two days for a while do to family business.
It will consist of a first, second and third place, randomly selected. The hive that is earned will be used for future contests for more expensive cards. The more followers, upvotes and comments, the better the drawing gets. I have added where you can get extra entries into the drawing not required but very appreciated.
To be entered:
*Comment bellow and like.
*Add your in-game name in comment.
*Repost= extra entry(more than ten followers)
*Mining in the comment with !HBIT= extra entry
*Please follow=extra entry and it you take 1st, 2nd, or 3rd place you get an extra random card, not required but very appreciated.
*Check out TEERANDOM on TWITCH.TV, follow and get an extra entry into every drawing.
THE CARDS
                                         First Place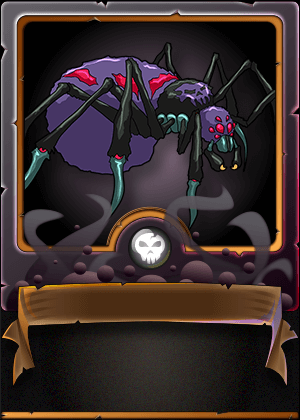 The second form of a Dark Eternal is determined by the state of the soul. Some of the more twisted souls take insect form, and the Haunted Spider is the favorite. The projectile venom and massive, armored thorax make the Haunted Spider a formidable (and intimidating) enemy in any battle.
                                         Second Place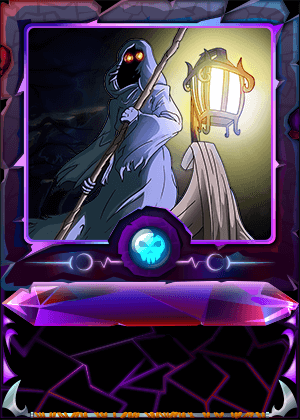 The Dark Ferrymen of Mortis are well-known throughout the Splinterlands, for they carry on their ferries not only Dark Eternals, but the living as well. Ships are not able to approach the rocky shores of Mortis except at the port of Galzur, so ferries must take all passengers from boat to shore, even those of the living who simply wish to visit Beluroc. Those who have made the trip many times always advise first-time travelers to not look into the soothing and hypnotic eyes of the Ferrymen. It is tempting to do so, and great secrets can be learned, but in this case, there is a fine line between knowledge and madness. It is also known that the Ferrymen do not answer to the Lord of Darkness, and that they have powerful and strange skills of combat that are put to excellent use when they are summoned to tournament battle.
                                         Third Place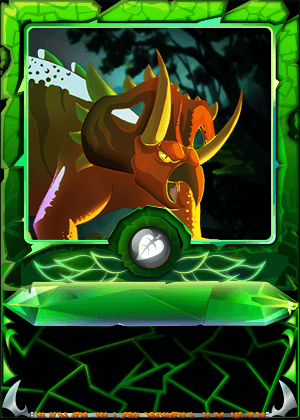 Although the Ceratops is a herbivore, anything living would be foolish to be caught in its teeth, which can gnash and crush with all the power of a Gobson crankpress. When a Ceratops is threatened or afraid, it always charges, utilizing its most effective natural weapon, the armored plate atop its skull.
GOOD LUCK
Please let me know if you do not want to be on this list for my giveaway's.
@lorddiablo @monster.farmer @teerandom @mattlafourcade @walnutz
@blackfoot92 @aemaez @eirth @alexis666 @fire-born @yasky @Butops
@emitv @jakkal @drnoobpro @shawnmichael-gt @thegoliath @rtonline @eirik @sheikh27 @luizeba @tengolotodo @blitzzzz @dubble @relf87 @mr-house @seeweed @patomal666 @handtalk5 @mcrahman91 @dagz @lofone @hatdogsensei @highhaschdi @spicywing @kheldar1982 @tertius @danideuder @circlebubble @lordflu @magalli @cynano @casimirio @kyo-gaming @stekene @bananofarmer @dtam @dewabra @jmehta @makhinoo @amaillo-m @jfang003 @irisworld @pix21 @technocrypton @elfino28 @candnpg @squishna @ghostlybg @gregory-f @taintedblood @screamheart @trashyomen @nex711 @myeong @mairapanelo @thaddeusprime @orebutb3 @tinyputerboy @nysster @instamental @stamato @kimikimi @curtis90 @jingo-submo @lordanquek @ianballantine @vaporent @donpapy @ecto1337 @diochen @deathstarer7 @henruc @scfather @submo @mxm0unite @brando28 @pero82 @pandachef @tub3r0.gaming @highfist @mcrahman91 @tedus @koodies @assasinos3 @derfabs @gondek @lordshah @flummi97 @karmaa13 @lovefallen @tub3r02
---
---