My Splinterland Card Drawing #20.
Hello, hello, it is super late and I am sleepy, remember with the !hbit command you can only do two other ! commands now with it in a reply. I will let you know that I will be doing an extra contest on the fourth of Jully for a Legendary. I have the list done and it will be at the bottom of the blog. I have noticed again some people that have used ! commands that I give points for don't go thru so if you don't see your name there means your command never worked. I want to thank all of you for all the best wishes, support and for being understanding and positive with the comments. All of you are awesome and I could not have paid for a better community of people. THANK YOU ALL for being understanding.
I am now down to every 2 days, and I am sorry to say that I have decided it is going to stay at 2 days for a while. For each card that I put up for prizes, I have also added the lore of the card below them, read them if you are interested, together they kind of make a story. If you can do an upvote so the cards can get better everything these giveaways make, go to getting better cards it is not for me.
Congratulations on the to the winners of drawing #19 who were hunruc and deathstarer7 who got an extra Chaos Legion card for being followers.
The cards are sent.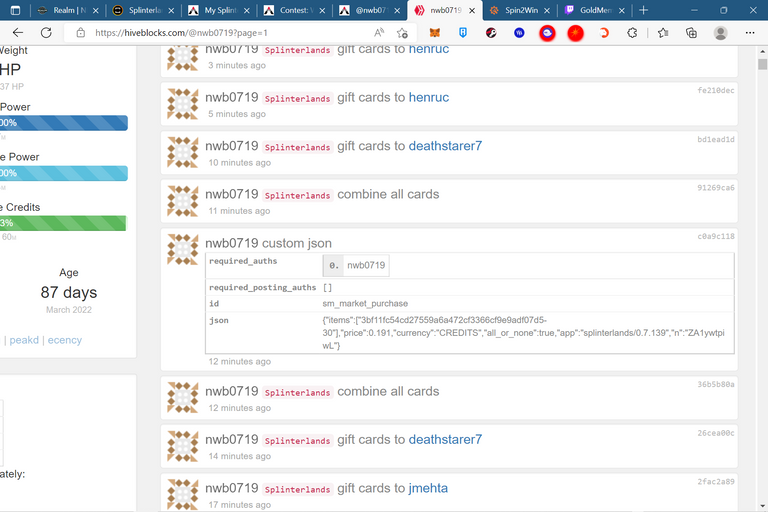 Now on to the drawing.
I have decided to start giving to the community by holding a card raffle every five days starting off,(Now down to every two days) then decreasing every two raffles, until it is every day. I have had to change it two every two days for a while do to family business.
It will consist of a first, second and third place, randomly selected. The hive that is earned will be used for future contests for more expensive cards. The more followers, upvotes and comments, the better the drawing gets. I have added where you can get extra entries into the drawing not required but very appreciated.
To be entered:
*Comment bellow and like.
*Add your in-game name in comment.
*Repost= extra entry(more than ten followers)
*Mining in the comment with !HBIT= extra entry
*Please follow=extra entry and it you take 1st, 2nd, or 3rd place you get an extra random card, not required but very appreciated.
*Check out TEERANDOM and GOLDMEMBER ARCADE on TWITCH.TV, follow and get an extra entry into every drawing.
THE CARDS
                                         First Place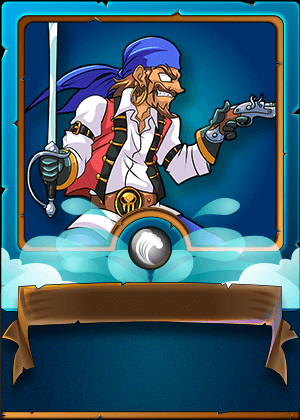 The Pirates of ΛZMΛRÉ are not to be trusted. Their Captains are among the most cunning (and dangerous) creatures in the Splinterlands. Armed with muskets of secret ΛZMΛRÉan make and prepared for any situation, the Pirate Captains sail the seas looking for treasure.
                                         Second Place

The Ettin are a tribe of mutated primitives in the Burning Lands. Many of them have two heads, an extra limb or an inexplicable tail, but they are all freakishly strong. They dig holes for fun, and they communicate with a completely indecipherable series of grunts and moans. Burning Lands scholars are not even sure that the Ettin understand each other. The Ettin are very observant however of when they are being made fun of or ridiculed for their idiocy. They are a sensitive people.
                                          Third Place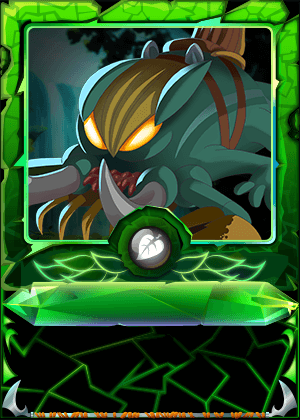 Goblin contraptions almost always consist of gears, belts, oil and steam. This is why the infamous Goblin inventor called Protax Funklyborg took to a hideout in the foothills of the Seed Mountains to develop his strange monstrosities that have become known as Harvesters. Little is known about how the mad scientist was able to create machines that look and behave like monsters with no upkeep required. What is known is that Protax makes frequent treks beyond the Great Pit, to the Swamps of the Living Moss. If you asked the Swamp Thing the true purpose of the Harvesters, he would eye you with suspicious worry, then perhaps simply kill you for asking too many questions. Several dozen Harvesters have already been created, and most of them are currently wandering about the Giant Grasslands of Primordia. What are they harvesting? Perhaps the Splinterlands will never know, but they can be summoned to tournament battle, where they present a formidable attack and defense.
GOOD LUCK
THE POINTS LIST
screamheart-111
candnpg-1card-1
jakkal-2card-
kheldar1982-111
instamental-111111
curtis90-111111111
dub-c-1card-1
eijibar-1
drnoobpro-11
tinyputerboy-111
thaddeusprime-1card-1
shawnmichael-gt-111111
elfino28-1111
casimirio-1111
taintedblood-11
eustacekid-1111
gregory-f-1card-
maakue-1
waynechuasy-11111
danideuder-111
lorddiablo-1
arpuch-1card-111
mxm0unite-1
kimikimi-11
txracer-11
xheadhunterz-111111
noonespecialz-11
ericburgoyne-1
sieghard1990-1
Please let me know if you do not want to be on this list below for my giveaway's.
@lorddiablo @monster.farmer @teerandom @mattlafourcade @walnutz
@blackfoot92 @aemaez @eirth @alexis666 @fire-born @yasky @Butops
@emitv @jakkal @drnoobpro @shawnmichael-gt @thegoliath @rtonline @eirik @sheikh27 @luizeba @tengolotodo @blitzzzz @dubble @relf87 @mr-house @seeweed @patomal666 @handtalk5 @mcrahman91 @dagz @kimikimi @hatdogsensei @highhaschdi @spicywing @kheldar1982 @tertius @danideuder @circlebubble @lordflu @magalli @cynano @casimirio @kyo-gaming @stekene @bananofarmer @dtam @dewabra @jmehta @makhinoo @amaillo-m @jfang003 @irisworld @pix21 @technocrypton @elfino28 @candnpg @squishna @ghostlybg @gregory-f @taintedblood @screamheart @trashyomen @nex711 @myeong @mairapanelo @thaddeusprime @orebutb3 @tinyputerboy @nysster @instamental @stamato @kimikimi @curtis90 @jingo-submo @lordanquek @ianballantine @vaporent @donpapy @ecto1337 @diochen @deathstarer7 @henruc @scfather @submo @mxm0unite @brando28 @pero82 @pandachef @tub3r0.gaming @highfist @mcrahman91 @tedus @koodies @assasinos3 @derfabs @gondek @lordshah @flummi97 @karmaa13 @lovefallen @tub3r02 @dub-c
---
---