My Splinterlands account has been hacked :(
Hi all.
Sad news today. My Splinterlands account was hacked and all cards and Dec are gone.
All that was left are Galdius cards.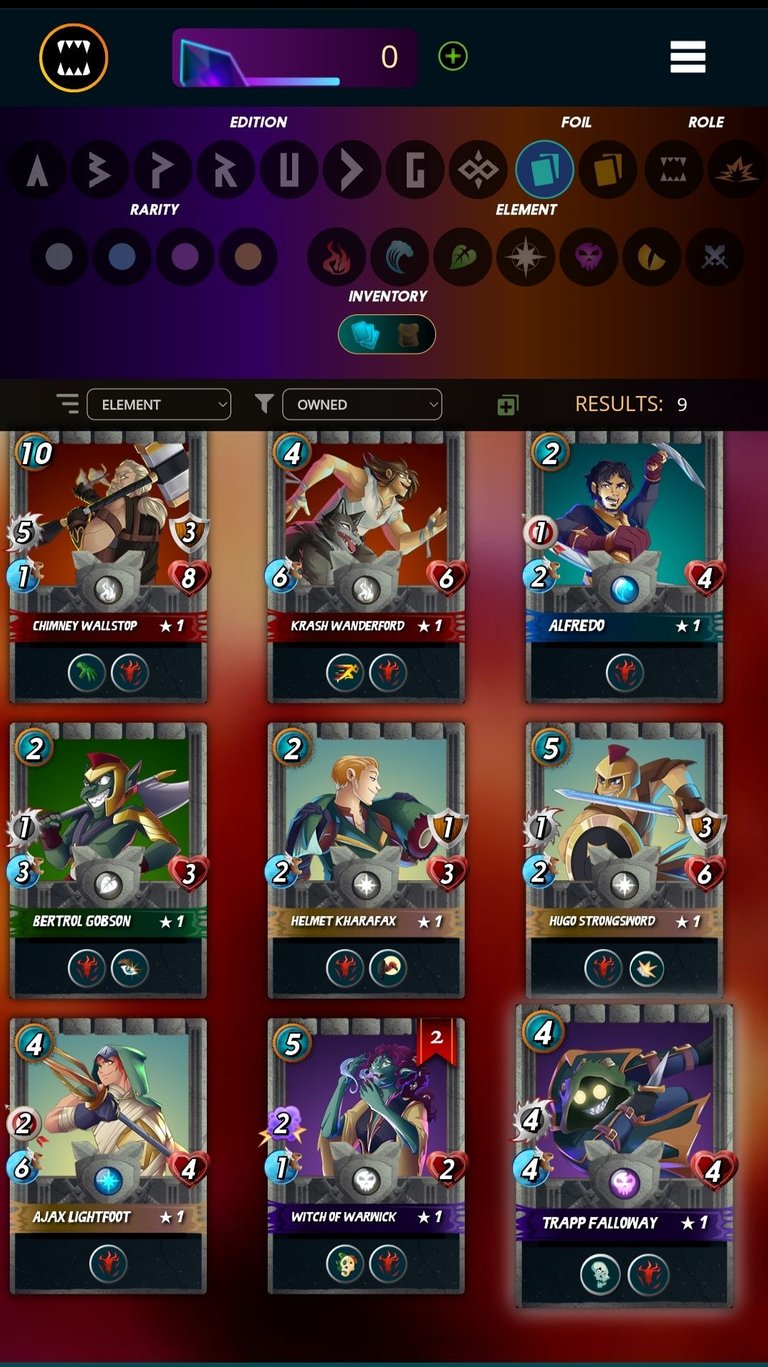 Second bad news is that using Splinterlands hacker has also stolen my HIVE together with other tokens.
All that Hive was gathered thanks to your upvotes and I was suppose to donate it to charity this month...
Thief is called xnitro. Below screen from Hive-Engine block explorer.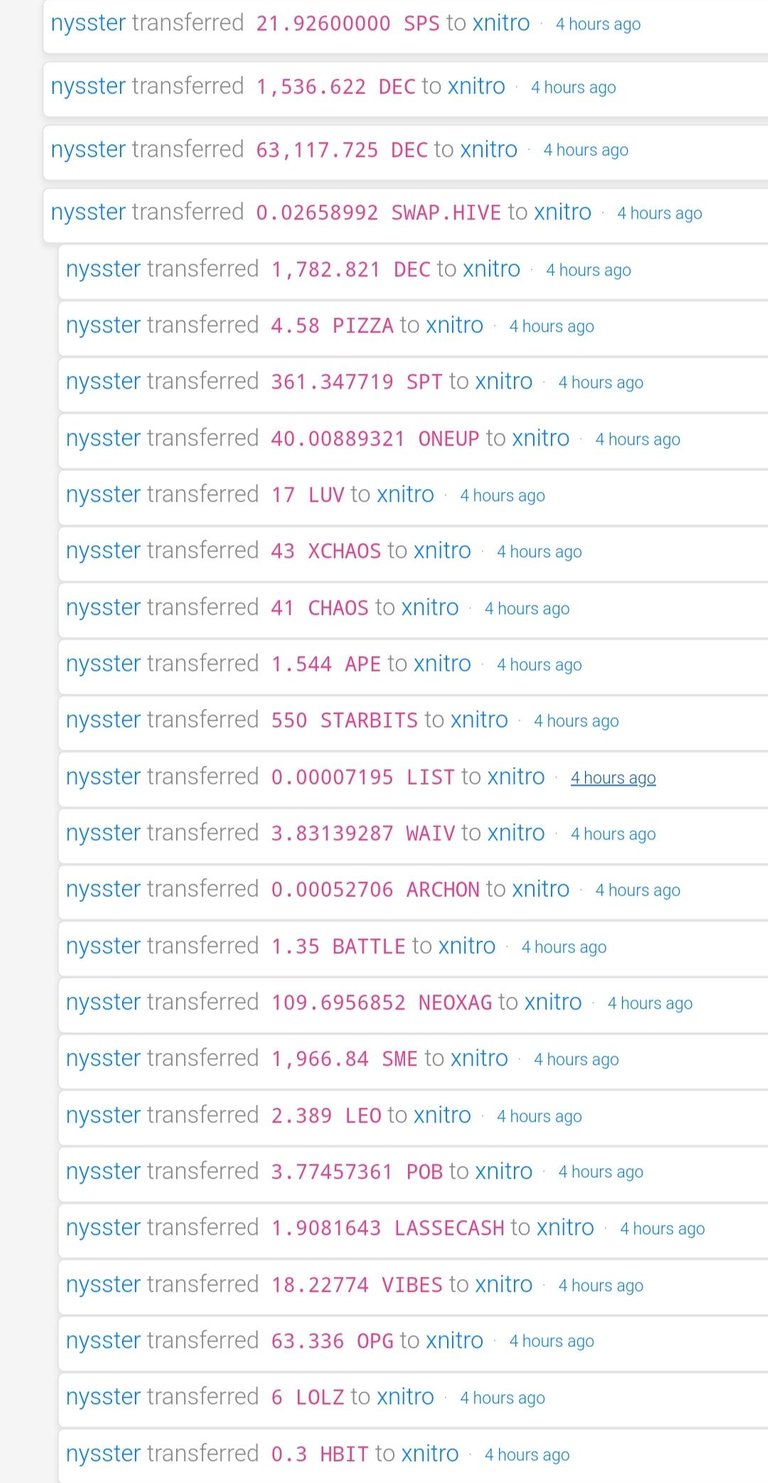 The only positive fact is that I was able to recover my account.
How this happened? No idea. I kept my keys only in physical form. Never shared them to anyone. Hive Keychain was suppose to be safe but it looks like their security can be broken.
Other interesting thing is that only my Splinterlands account and my Wallet was affected. My Rising Star account was untouched.
So it looks like Splinterlands was the target and thanks to the connection between Hive Wallet and account hacker had easy access to my tokens.
Taking this into consideration I'm ending my adventure with Splinterlands.
Next thing is that I have checked this xnitro guy history and he is hacking account for months... How is that possible? I'm sure people who got hacked sent tickets or informed someone from Hive security... Why this guy account is still active?
I think Hive Keychain Developers should add some additional authentication method while transfering tokens from account to account. This could prevent situations like this.
I would like to thank you all who has joined my giveaways. Shame that this journey ended like that.
@zallin @iceman23 @stekene @deimargd @andy-plays @princessj190 @kerrislravenhill @alan369 @dangler @rubelynmacion @xunematic @draicor @darkluigi @rascal11 @balbaabart @legnare @jmehta @prxhunter @mezume @sihay @kisoliver98 @beelmukjj @summoner-cha @pavz @filuris @clawed
@luffyplays @oadissin @wackenlord @half-fast @jsynnthagr8 @ctulhudesu @totsoftate @cryptoph0823 @theacks @mcgilli @lucas-qz @migas @ozymnds @szpb @zenitsu12 @khaleesii @bhoa @evo69 @bakuoni @isaacjai @drias @doraado @diochen @limxinhai @xykorlz @jxalvar @olimaltar @quasarborn @lucasqz @spryquasar @no30dy @davideownzall @liquid-miracle @loire0013 @relf87 @highhaschdi
@jdike @litrydow @technocrypton @jhuleader @txracer @daethical
@matt23797 @lifey @madarchod @oniichaa @tnaflix @squishna @amaillo-m
@sideswipe81 @kursen @eman13088 @amaari
@henruc @memiliano @flr25 @luckbound @megawolf @angelinafia22 @imfarhad @myeong @tedus @dubble @divinecore @monku @kyo-gaming @master.splinter @lokirokiroll @openit @redeculous @megaulti11 @lovefallen @filuris @tebowlicious @vjekich @utama11 @gondek @driedbanana @nezumiyarouya @jin-7 @seantr0n @vrezyy @oleg326756 @ruthf @j-fy @atlasshrugged91 @diddydoms @agentesprisc @luckbound @driedbanana @rondonshneezy @zero-exp @blitzzzz @brojustaverage @lurick @kraaaaa @noctury @chaosmagic23 @rondonshneezy @renora @marleyroots @corbeaunoir @emanginasal @lipe100dedos @luffypaulo @yadood @bonobogologolo @bananofarmer @nploader @tjnanda @nopalshahab @americas-f1nest @kojiri
@gregory-f
Now I will focus on Rising Star as I still have cards and Starbits there. Hopefully after some time I will be able to start giveaways there. So if you play Rising Star stay tuned!
If you can share with some other great games on Hive please let me know in comment.
Stay safe and keep your keys hidden.
See you soon.
---
---