TOP 10 AT IMMORTAL CREED TOURNEY (GOLD LEAGUE), Plus Giveaway #94 (GF venari Scout)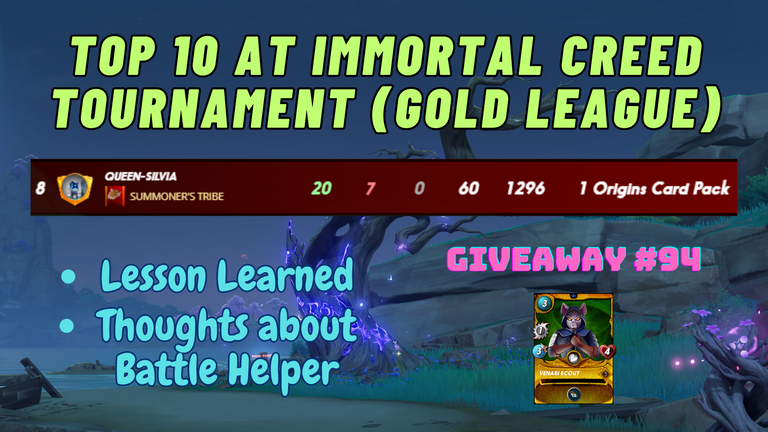 ~ 😘 Hi Hi My Splinterlands family around the world 😘 ~
Welcome back to my post,
@queen-silvia
. In this article, I am going to share some lesson learned I got from The Immortal Creed Tournament 🏛. Well, actually it's a Splinterlands 🐴 Tournament which is organized by Immortal Creed team (IGN :
@warcaller
). The league of the tournament is Gold, the same league that I play in Brawl and Ranked battle ⚔️. Well, Honestly I didn't do very well in the tournament 🤷‍♀, Got 7 loses out of 27 matches. So, the best 5 of my loses will be shared in this article for our lessons learned 📝 together. There's one more topic that I would like to discuss in this article, it's about the presence of Battle helper 🤖. Well, I would like to give my opinion about it. Here are some topics that I would like to share 💻 in this article :
Opinion about Battle Helper 🤖
5 lesson learned from the tournament 📝
Final Result of the Tournament 🏆
Announcement of the Giveaway #92 💸
Giveaway #94 🎊
Alright guys, Let's go with the first topic :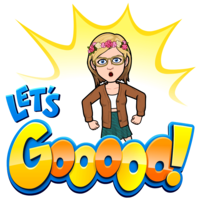 Alright guys, to be honest, I am not really sure how Battle helper works because I never use it, even once. The way I am understanding Battle Helper is through the discord chat 🤝 where some players give explanation about it. Here is an example :

So what we know from the explanation above is that the bot 🤖 gives us suggestion about the team based on the mana cap, ruleset, and card collection. The bot 🤖 is also suggest the team based on the previous history of the opponent which most likely gives win 🏆 to the player who used bots helper. Well, to me, if we used bots we don't need to think anything and solely giving the decision into bots 🤷‍♀. In other words, the bots is playing the game 🎮, not us. So there's no creativity nor idea from the players. The worst thing are some bots which is very expensive 💸 are quite strong, this way, player who has big funds / money can beat skillful player, so the the reward is given to those player who has more money instead of skilled player.🤷‍♀.
---
I just imagined that if everyone 👭 is using bots, that means the game is controlled by bots. This way, players will never develop their battle skills ⚔️ and this is against the purpose of why we need to keep practicing everyday manually 🖐. Based on the rumor that I've heard from many people in the discord, there are many people used battle helper ⚔️ in the tournaments 🏛 :


I think this is the new challenge for those players who keep playing manually. I do realize that the tournament is getting harder 😖 day by day and even some great players like uey uey who always at the top 🥇 of the silver leaderboard has to finish at 6th position last year. He insisted to finish at the top 1️⃣ again. For me, if the statement which is saying that "There is no solution for battle helper" was right, then There's not a problem if I have to fight against bot 🤖 in most of the tournaments that I played because whenever I lose the game, I took it as lesson learned 📝. I put it in my list of excel so that I can review it next time ⏰.
---
If we can regularly beat the bots 🤖 then there's higher chance to win against most of human player. My dream is to win Splinterfest one day 🏆 and I'll always keep learning to increase my battle skills 🗡 regularly to achieve my dream, no matter how hard or tough the opponents that I will have to face everyday, I'll never give up against bot 👊. This is my opinion about bots, if there's any mistake on it, feel free to put your thoughts in the comment section and have discussion together 😊.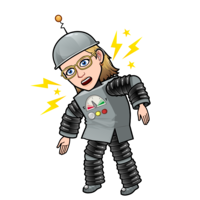 Alright, Now here are some lessons that I learned from all of my loses in the tournament :
- DR. BLIGHT, SMALL MANA MONSTERS AND MAGIC REFLECT IN 12 MANA -
| Ruleset | Mana | Element |
| --- | --- | --- |
| Unprotected, Fog of War | 12 | Water, Earth, Death |
Lesson Learned :
This is my fight against one of the top player 🥇 in gold league, hellslash. I really like his strategy in this match. He used cursed slimball in the first position so that monster will be the first monster die in the death team and inflict -1 damage 🔥 to all of the opponent monsters. If we used summoner like Mimmosa Nighshade 💀, we can resurrect Cursed Slimeball and give another -1 damage to all of the opponent's monsters. He put 3 small mana monsters after Cursed Slimeball as the protection and give Dr. Blight 👺 +1 health whenever a monster die in the battle field ⚔️. Weirding Warrior increase the magic reflect damage 🔮 with his amplify ability.

- ALWAYS ANTICIPATE YODIN IN AIMLESS RULESET AND >25 MANA -
| Ruleset | Mana | Element |
| --- | --- | --- |
| Are you not entertained, Rise of the COmmons, Aimless | 27 | Fire, Life, Earth, Dragon |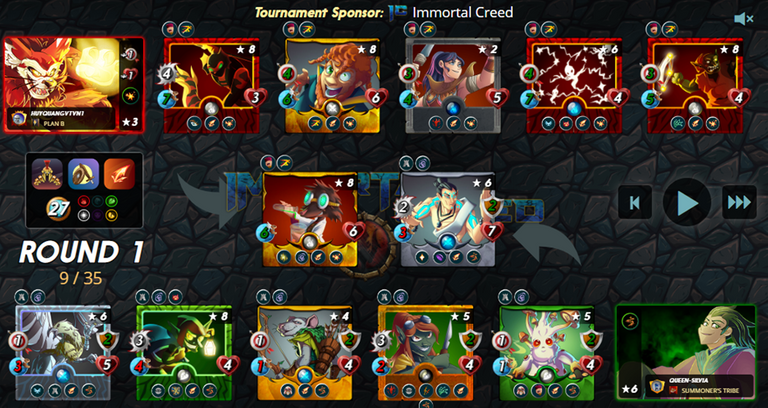 Lesson Learned :
I miscalculated my opponent's prediction in this match. I thought since the mana of the battle is not that high (only 27), the opponent will go with some sneak 👀 melee attack but I was wrong. My opponent was using Yodin Zaku 🦊 and the aimless ruleset was making the blast damage 🔥 more dangerous since the ranged attack 🎯 can attack the backline of my team and inflict some additional damage to the adjacent monsters. I am lost badly in this game as my sneak 👀 monsters, Katrelba Gobson and Goblin Thief are failed to do their mission (killing 🗡 the opponent monster started from the sixth position).

- PUT DEFENSIVE MONSTER IN THE LAST POSITION AT MELEE ONLY BATTLE -
| Ruleset | Mana | Element |
| --- | --- | --- |
| Tis but scratches, Up Close and Personal, Melee Mayhem | 43 | Water, Death, Dragon |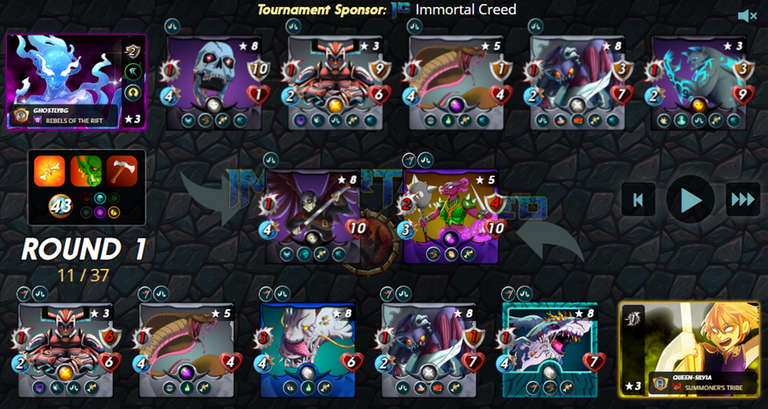 Lesson Learned :
The biggest mistake that I made in this battle is using Legionnaire Alvar 🗡 rather than monster who has shield 🛡 ability (for instance Harklaw) like my opponent used in the battle above. It's true that Legionnaire alvar has demoralize 👀 ability to reduce the opponent's melee 👊 damage but I think shield 🛡 ability is better ability as defense as it's reducing the damage into half of the original damage. Another advantage of using harklaw besides of his shield are immunity 💪 and demoralize. the immunity ability will make him never get poison from Uraeus 🐍.

- ANTICIPATE SNEAK ATTACK IN MELEE ONLY BATTLE -
| Ruleset | Mana | Element |
| --- | --- | --- |
| Up Close and Personal, Melee Mayhem | 15 | Fire, Life, Death, Dragon |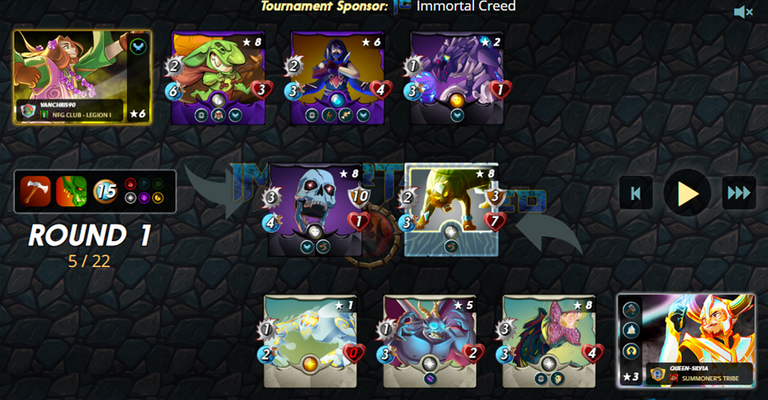 Lesson Learned :
In this battle I misplaced the position of Crystal Jaguar 🐯 and Stitch Leech. The position of both monsters should have inverted 🔀 since the summoner I used, Chanseus The Great, is giving repair ability and triage. So the result will be better if Stitch Leech at the first position since 1 repair 🔨 is enough to keep him alive as he also has life leech ability. in the backline or last position, Crystal Jaguar 🐯 is better since he has 3 armor, more health points and thorn 🌵 ability. The thorn is always being a great counter for sneak monsters. In above battle, Stitch Leech has no ability to kill 🗡 the opponent sneak monster, that's why my opponent could win the match.

- TAUNNT + TRIAGE AT HIGH MANA BATTLE -
| Ruleset | Mana | Element |
| --- | --- | --- |
| Earthquake, Lost Legendaries, Target Practice | 55 | Earth, Death, Life |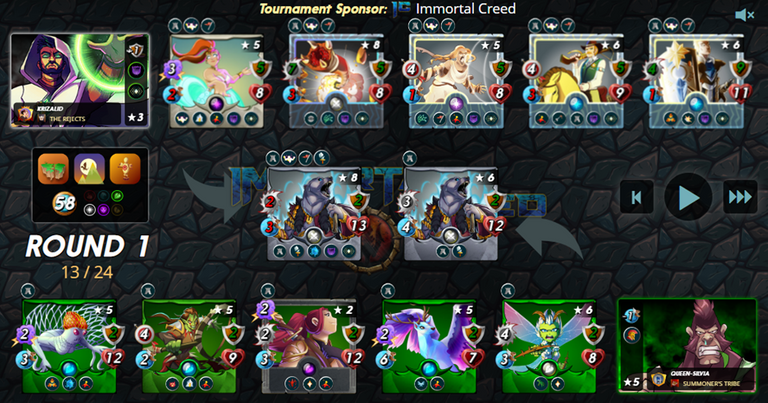 Lesson Learned :
One of some great strategies to be used in high mana battles is to use monster with taunt and equipped with triage because the triage will heal ✨ the taunt monsters, that makes us ready to face the opponent attack ⚔️ anytime. In the above battle, we can see that the opponent defense is really good. He used Grand Master Rathe 🔮 as the summoner to transform the armor of each monster into void armor to deal with the magic attack. Besides, Shieldbearer 🛡 at level 6 so any kind of melee 👊 or ranged attack 🎯 to that monster will be reduced. One thing which is interested from the opponent line up is the use of snare 🗑 ability. That was a great choice since the ruleset is Earthquake.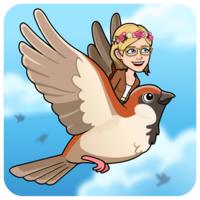 Alright, here is the final result of the tournament :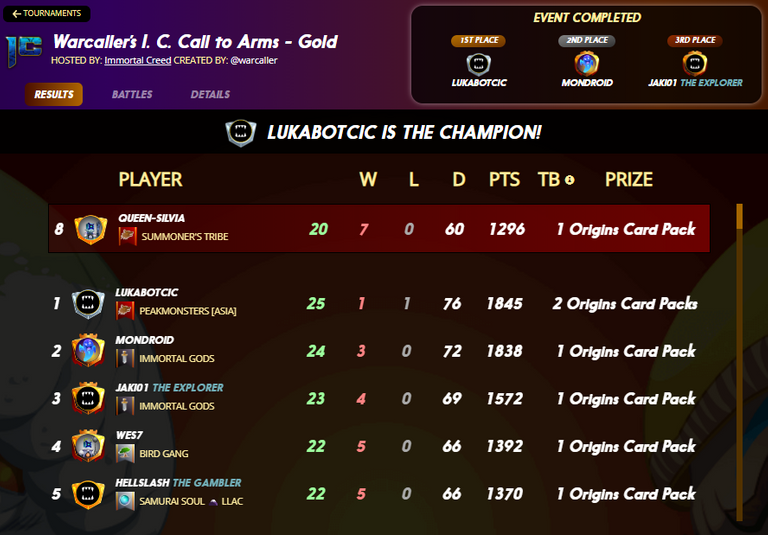 Well, the reward in this tournament is 2 origins card pack 2️⃣ of War caller's Immortal Creed and 1 pack 1️⃣ for each of the player who finished second until ninth in the tournament. Lukabotcic became the champion 🏆 of the tournament with just 1 lose and 1 draw. Such an amazing performance from Peakmonster [asia] player. the rest of players who got 1 pack 🎊 are Mondroid, jaki01, wes7, Hellslash, byz8tine, Kalkulus, me and Krizalid. Well, I think 1 pack is enough since all the top 2 - 9 players got the same reward, ha ha 🤣. Congratulations for all the winners and see you in the next tournament.

Alright guys, now it's time for the giveaway. We have X participants for the Giveaway #92. I'd like to say Thank you very much for visiting my blog and joined the giveaway. Here are the list of participants :
@pulubengdugs, @jarmeson, @blitzzzz, @mrscryptopanda85, @olaf.gui, @ganzanello, @circlebubble, @cjlugo, @ak08, @emeraldtiger, @tinyputerboy, @grijanklys, @henruc, @outwars, @engilhramn, @gregory-f, @JHRIDOY14, @arc-echo, @josephbr550, @danideuder, @bitandi, @syel25, @bechibenner, @waynechuasy, @allama, @ianballantine, @rayius, @ladymisa, @stamato, @gs1, @flummi97, @jats-0, @vaynard86, @pero82, @theacks, @oadissin, @wommi, @shikiphantom, @ak08, @blitzzzz, @cpol, @grijanklys, @ianballantine, @juliocamacho, @ladymisa, @oadissin, @pero82, @pulubengdugs, @soltecno, @torran, @waynechuasy
(Ak08, Blitzzzz, Cpol, Grijanklys, Ianballantine, Juliocamacho, Ladymisa, Oadissin, Pero82, Pulubengdugs, Soltecno, Torran, Waynechuasy got additional 1 ticket as they re-blogged the post)
I hope I don't miss out any names there. Regardless you win or not, I hope you guys keep supporting me by participating in my upcoming giveaways because sharing to the community is fun. Here is the snapshot of the winner :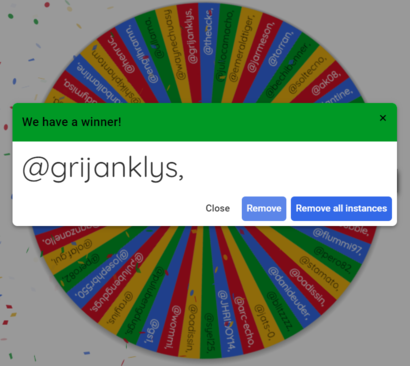 Congratulations to
@grijanklys
for winning Lv.3 Gold Foil Hill Giant. This card has stun at maximum level which are very powerful in the battle.

1 BCX of Lv.3 Gold Foil Hill Giant has been sent to IGN :
@grijanklys
, enjoy that Gold Foil Hill Giant 👍. For other participants who didn't win, you can try your luck taking a part in the next giveaway below (Giveaway #94).

In the previous post we had a Lv.3 Gold Foil Hill Giant card for the giveaway. In this giveaway post, there will be another Gold Foil card that you could possibly win, Here is the card :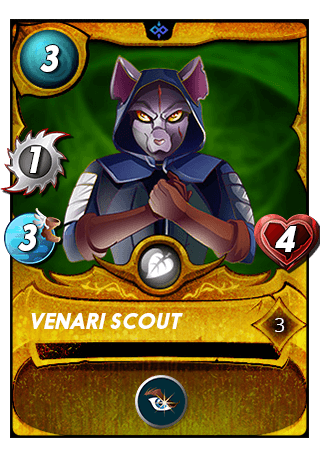 Lv.3 Gold Venari Scout
I will use Wheel of Names for the drawing and the name picked out will be given the card prize.
How to participate :
Please put your IGN (In-Game Name) in the comment section.
If you feel like the post is useful feel free to follow me for more battle tips and tricks and 2 weekly giveaways continuously. I'll make sure we will be good friends :)
Upvote is not a requirement but it will be greatly appreciated to increase the quality of the next giveaway.
Re-blogging this post will give you 2 tickets, higher tickets, higher chance to win the rewards 😉

Notes :
The cut off time is the pay-out of this post (7 days). I will put a comment "TIME'S UP" when the time is up.
The winner will be announced in the next giveaways.
If you want to give feedback or critics, feel free to leave any comments. As long they are constructive and not offensive, they will be appreciated.
Started from now, I will tag all of the participants who have joined (in the previous giveaway) in case you want to join the giveaway again, if you want me to stop tagging your IGN, feel free to comment STOP in the comment section.
Every time I posted blogs whether Battle Challenge or Social Media Challenge, there will be 1 card be rewarded for the giveaway winner.
---
Notification List :
! [Click to see the Notification list] Previous participants:
@henruc, @pulubengdugs, @outwars, @akiraymd, @danideuder, @tinyputerboy, @engilhramn, @ianballantine, @jats-0, @olaf.gui, @poplar-22, @mario89, @seeweed, @syel25, @bechibenner, @arveno, @mxm0unite, @willendorfia, @saydie, @candnpg, @flummi97, @ijat, @dk1trade, @noctury, @jhuleader, @jdike, @kqaosphreak, @ladymisa, @thebighigg, @vaynard86, @pero82, @gregory-f, @circlebubble, @rayius, @javeson, @cpol, @cribbio, @gasaeightyfive, @ianballantine, @jhuleader, @kqaosphreak, @ladymisa, @marcocasario, @maxmaka, @mxm0unite, @oadissin, @pero82, @pulubengdugs, @russia-btc, @bitandi, @obifenom, @cryptoph0823, @hendrot, @kryptofire, @canada804, @mvl2304, @chaosbug, @speedtuning, @seewed, @theacks, @mario89, @dgi, @gamesworld, @supergtom, @yahuzah, @canada804, @supergtom, @saydie, @cryptoace33, @alex2alex, @shiekhnouman, @subidu, @dafusa, @stamato, @gs1, @meta007, @chaosbug, @bfciv, @sheikh27, @allama, @offia66, @kran1um, @inuke, @evans-education, @mario89, @diochen, @squishna, @actordontee, @kran1um, @byz8tine, @subidu, @ganzanello, @oadissin, @hendrot, @juliocamacho, @holdeck2, @ank12c, @tub3r0, @jhridoy14, @pablito.saldo, @faruq10, @daddydog, @wommi, @josephbr550, @greatsaiyanman, @zm984, @diochen, @ebastion, @professorrotten, @ak08, @arc-echo, @zm984, @ramadhanight, @grijanklys, @jarmeson
If you haven't got any Splinterlands account, you can get it here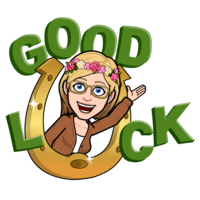 Alright, that's the end of this article guys, Thank you for visiting my blog. See you in the next article and giveaway. Take care~
Credit
Canva : As a tool for me to create Thumbnail
Bitmoji : As a tool for me to create Avatar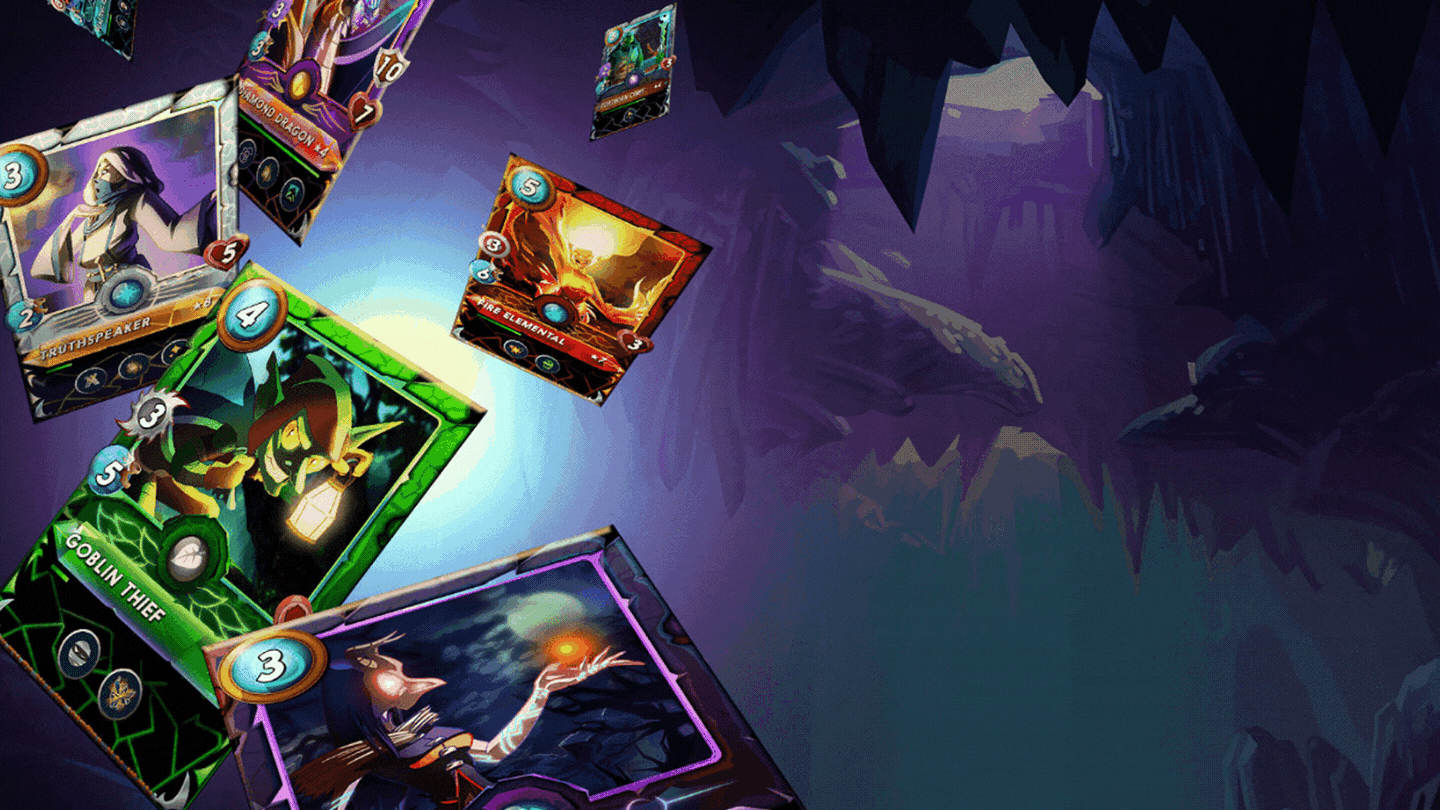 ---
---