TOP 5 STRATEGIES TO FINISH AT THE TOP 4 SPS SILVER TOURNAMENT & GIVEAWAY #54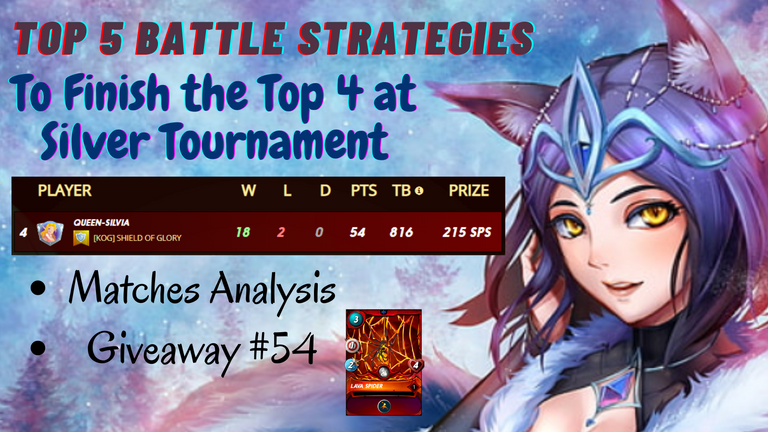 Source of picture : https://www.wallpaperflare.com/wolf-girl-character-wallpaper-anime-girls-cleavage-long-hair-wallpaper-wld
~ 😘 Hi Hi Splinterlands lovers around the world 😘 ~

Alright, The top 5 strategies that we are going to discuss in depth are :
Llama-Cornealus is better than Llama-Kron at Close Range ruleset
Counter sneaky team with Mylor
Use Magic or Ranged attack monsters in Super Sneak
Use Stun monster in Heavy Hitters ruleset
Yodin is safe to be used if Life and Water splinter are not available
At the beginning of this article, I will share the result of the first and final round of the tournament and... at the end, there will be a giveaway #54 to grab. Let's get started !

- TOURNAMENT RESULT -
Here is the result of Round 1 tournament :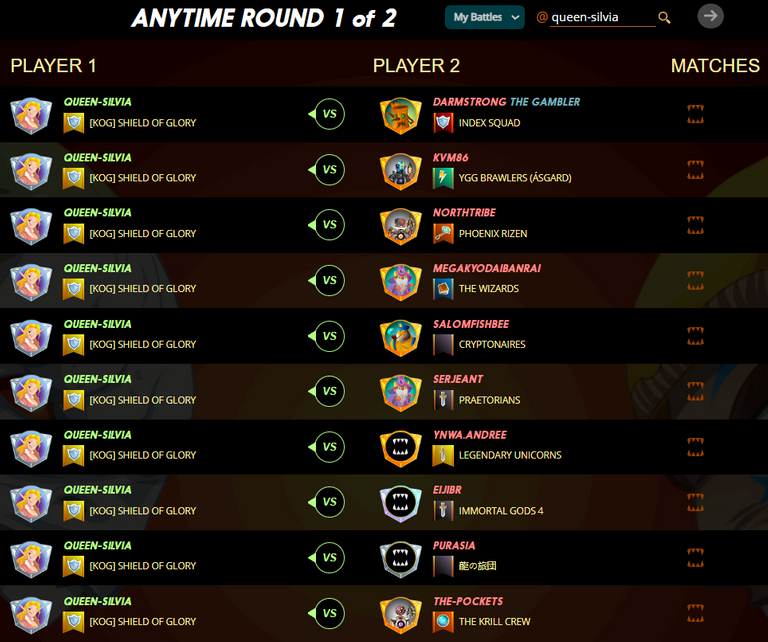 And here is the result of final round :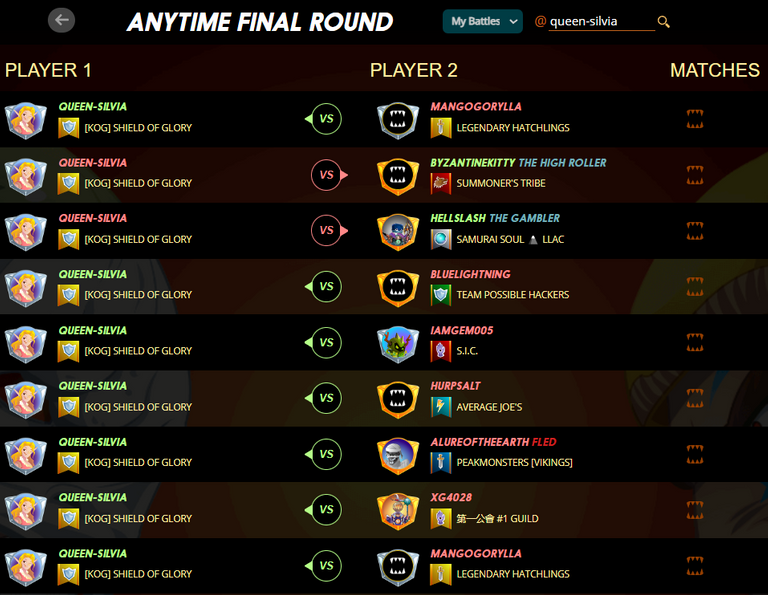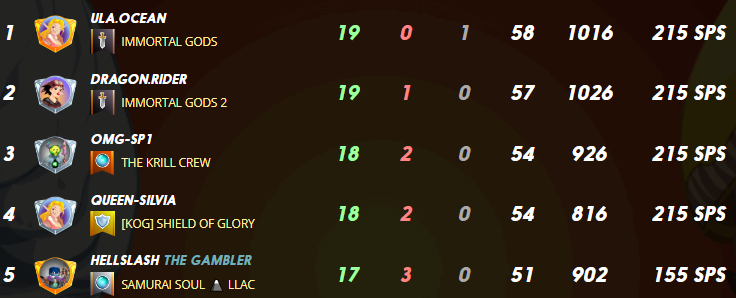 - LLAMA-CORNEALUS IS BETTER THAN LLAMA-KRON AT CLOSE RANGE RULESET -
| Ruleset | Mana | Element |
| --- | --- | --- |
| Close Range, Stampede | 25 | Fire, Earth, Water, Dragon |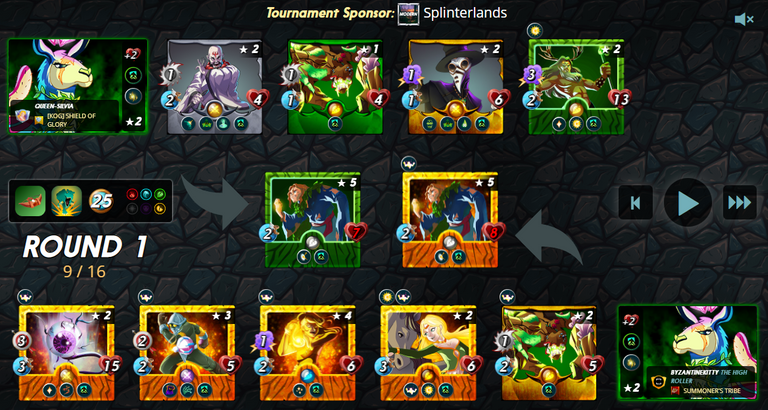 Since the mana is only 25 and earth splinter is available so both of us are thinking that the best splinter to be used is Llama and a legendary monster. When arranging the cards I only thought about Kron I didn't think about Llama-Cornealus at all. Then Byzantinekitty shows his line up with Cornealus at the last position and then I was thinking, oh he is right, Cornealus has higher health point (15) compared to Kron (13) and since Cornealus can attack in the first position with 5 damage (same as Kron) so obviously, Cornealus is better than Kron. At the end of the battle, My Kron died first due to fatigue.

- COUNTER SNEAKY TEAM WITH MYLOR -
| Ruleset | Mana | Element |
| --- | --- | --- |
| Holy Protection, Healed Out | 25 | Death, Earth, Dragon |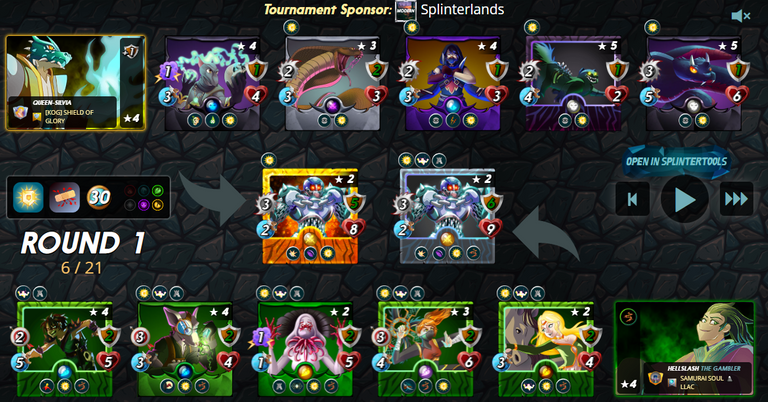 The moment I saw Mylor and Queen Mycelia, It's already over, ha ha. So we need to remember that If we are going to build a sneaky team, we have to make sure that the opponent can not use Thorn ability. Thorn plus amplify are the counter for melee sneak attack. There is no chance to win the battle if we used melee sneak against Thorn. However, Melee still has chance to win if the ruleset is spreading fury since the melee damage will be multiplied by 1.5 and rounded up. The inspire ability will make melee team much stronger.

- USE MAGIC OR RANGED ATTACK MONSTERS IN SUPER SNEAK RULESET -
| Ruleset | Mana | Element |
| --- | --- | --- |
| Super Sneak, Tis but Scratches | 16 | Fire, Death, Earth |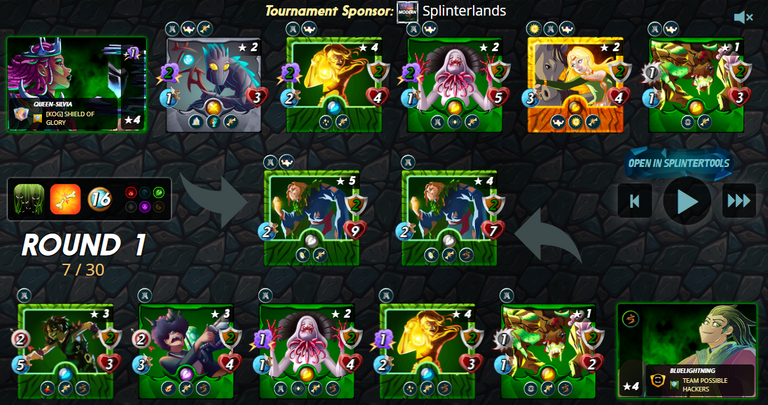 I know it sounds crazy but most of players will anticipate melee attack when they saw the super sneak rulesets like the picture above. So the best move is to use another type of attack like magic or ranged attack and then increase the damage. Some good players will use Yodin or Obsidian in Super sneak rulesets while still anticipating the melee monsters that could attack the last position monster. that way the winning rate is high since the opponents will never be ready for that surprisingly attack.

- USE STUN IN HEAVY HITTERS RULESET -
| Ruleset | Mana | Element |
| --- | --- | --- |
| Heavy Hitters, Up to Eleven | 50 | Water, Death, Earth, Life, Dragon |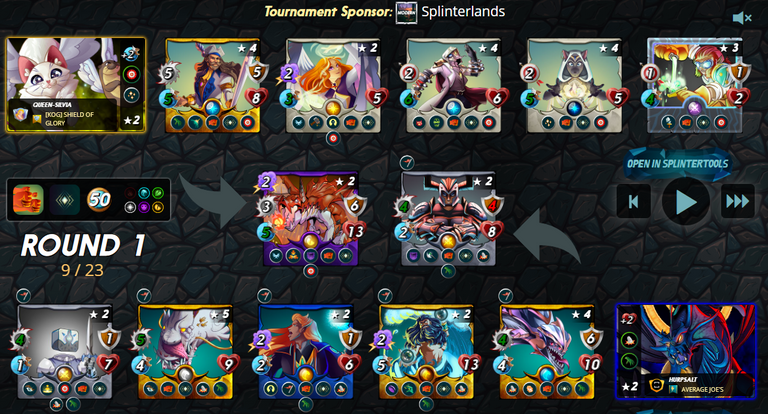 Using monsters who have stun ability is very important since friendly monsters could double their damage to the stunned target. Unfortunately, many people often ignore this ruleset as we can see the picture above. My opponent didn't set any stun monsters even tough Water Caller is available to give the stun effect. The battle shows us that the Runeslinger has given 3 times stun to his targets and it's really became the game changer. The double damage killed the target very fast. The only way to clear stun is using cleanse or we can prevent it using monster who have immune ability.

- YODIN IS SAFE TO BE USED IF WATER AND LIFE SPLINTER ARE NOT AVAILABLE -
| Ruleset | Mana | Element |
| --- | --- | --- |
| Keep your distance | 52 | Fire, Death |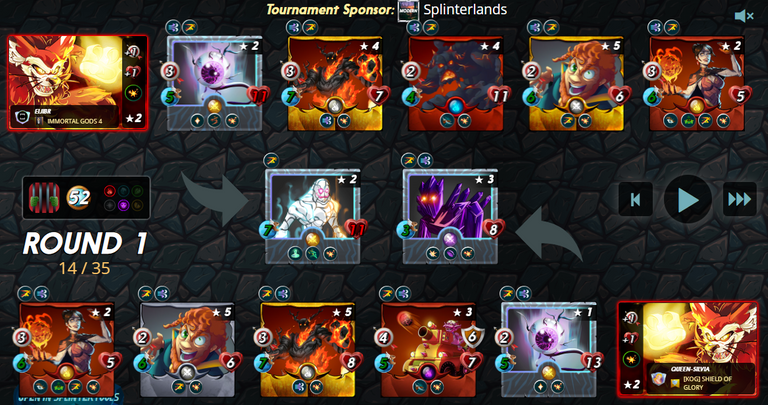 In the battle where life and water splinters are not available, while the mana is high and fire splinter is available then the best summoner to use is Yodin. Why? because water has Lir Deepswimmer and life has Ilthain to counter Yodin. In the above picture death is available but we need taunt monsters to pull all of the ranged attack and put reflection monsters next to taunt monsters to negate the blast damage. Since the ruleset is keep your distance then there is no taunt monsters in death, so Yodin is the best option. While using Yodin, we need to anticipate that the opponent will use Yodin as well, so we need heal monster (Cornealus), Headwinds monster (Ash Mirage), and shield monster (Onyx Sentinel). The reason why I won the battle above is because I put Lava Launcher who has 6 armor. That's a pretty solid defence to hold all of the blast effect.

- ANNOUNCEMENT OF GIVEAWAY #52 WINNER -
Alright guys, now it's time for giveaway. We have 25 participants for the Giveaway #52. I'd like to say Thank you very much for visiting my blog and joined the giveaway. Here are the list of participants :
@laaca, @ianballantine, @willendorfia, @emeraldtiger, @engilhramn, @blitzzzz, @olaf.gui, @henruc, @pero82, @rayius, @noctury, @jdike, @pulubengdugs, @jhuleader, @vaynard86, @shaggoth, @amaari, @onthemountain, @haizelanne, @amaari, @haizelanne, @jhuleader, @olaf.gui, @onthemountain, @pulubengdugs
(Amaari, Haizelanne, Olaf.gui, Onthemountain Pulubengdungs and Jhuleader got 2 tickets as they re-blogged the post)
I hope I don't miss out any names there. Regardless you win or not, I hope you guys keep supporting me by participating in my upcoming giveaways because sharing to the community is fun. Here is the snapshot of the winner :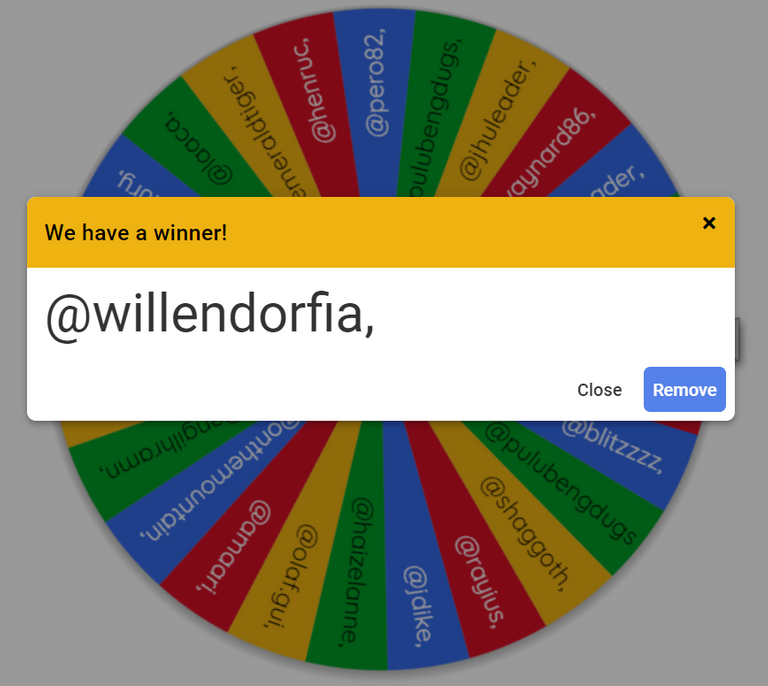 - GIVEAWAY #54 -
Alright, in the previous post we had a Chaos Legion card for the giveaway. In this giveaway post, there will be 1 Chaos Legion card that you could possibly win, Here is the card :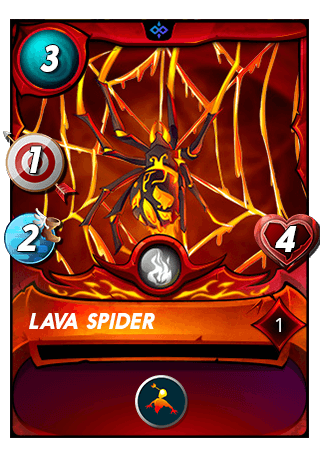 Lava Spider
I will use Wheel of Names for the drawing and the name picked out will be given the card prize.
How to participate :
Please put your IGN (In-Game Name) in the comment section.
If you feel like the post is useful feel free to follow me for more battle tips and tricks and 2 weekly giveaways continuously. I'll make sure we will be good friends :)
Upvote is not a requirement but it will be greatly appreciated to increase the quality and the quantity of the next giveaway.
Re-blogging this post will give you 2 tickets, higher tickets, higher chance to win the rewards 😉

Notes :
The cut off time is the pay-out of this post (7 days). I will put a comment "TIME'S UP" when the time is up.
The winner will be announced in the next giveaways.
If you want to give feedback or critics, feel free to leave any comments. As long they are constructive and not offensive, they will be appreciated.
Started from now, I will tag all of the participants who have joined (in the previous giveaway) in case you want to join the giveaway again, if you want me to stop tagging your IGN, feel free to comment STOP in the comment section.
Every time I posted blogs whether Art Challenge, Battle Challenge or Social Media Challenge, there will be 1 card be rewarded for the giveaway winner.
If you haven't got any Splinterlands account, you can get it here

Alright, that's the end of this article guys, Thank you for visiting my blog. See you in the next article and giveaway. Take care~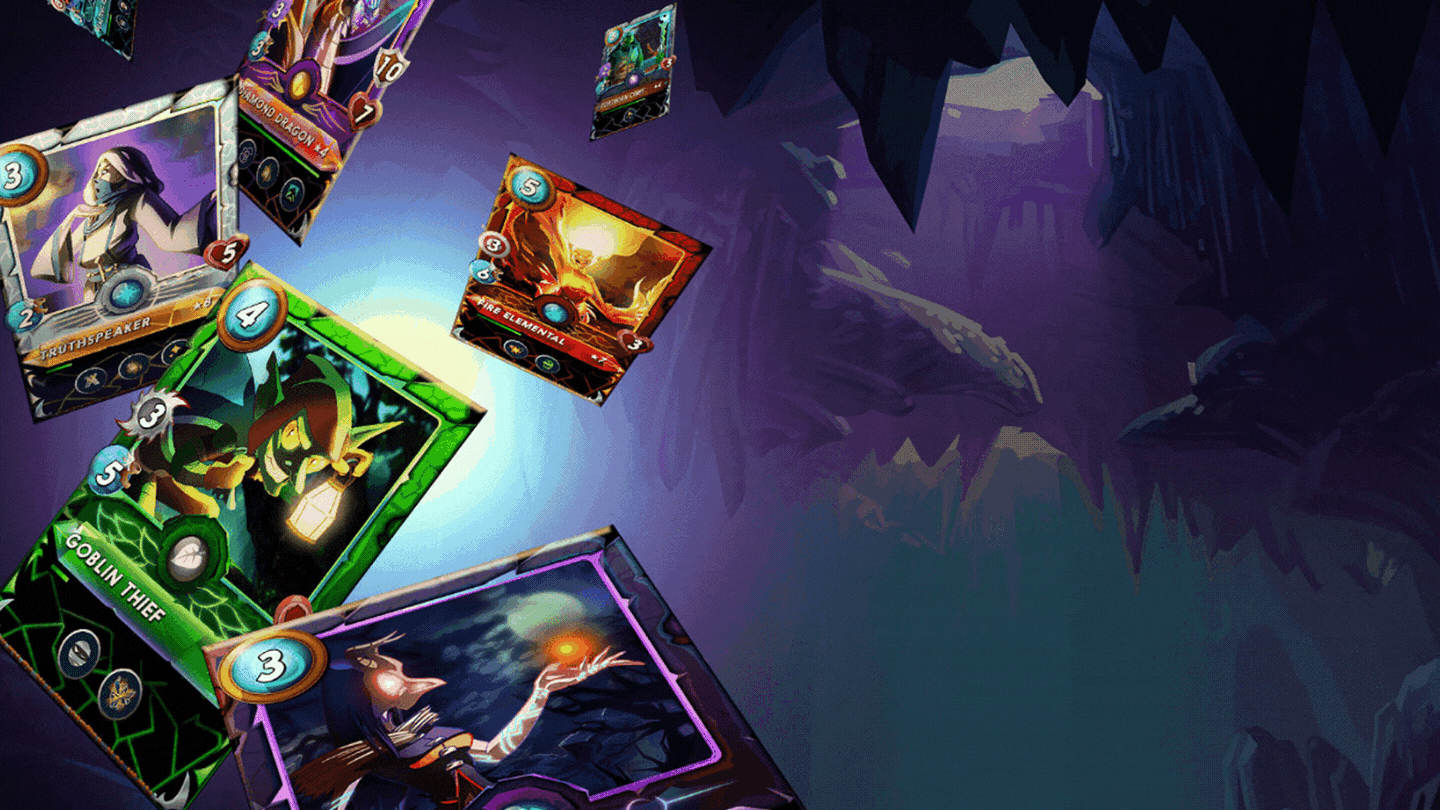 Posted using Neoxian City
---
---