TOURNAMENT GUIDE : RUNNER-UP AT WILD SILVER (540 SPS REWARDS) AND GIVEAWAY #58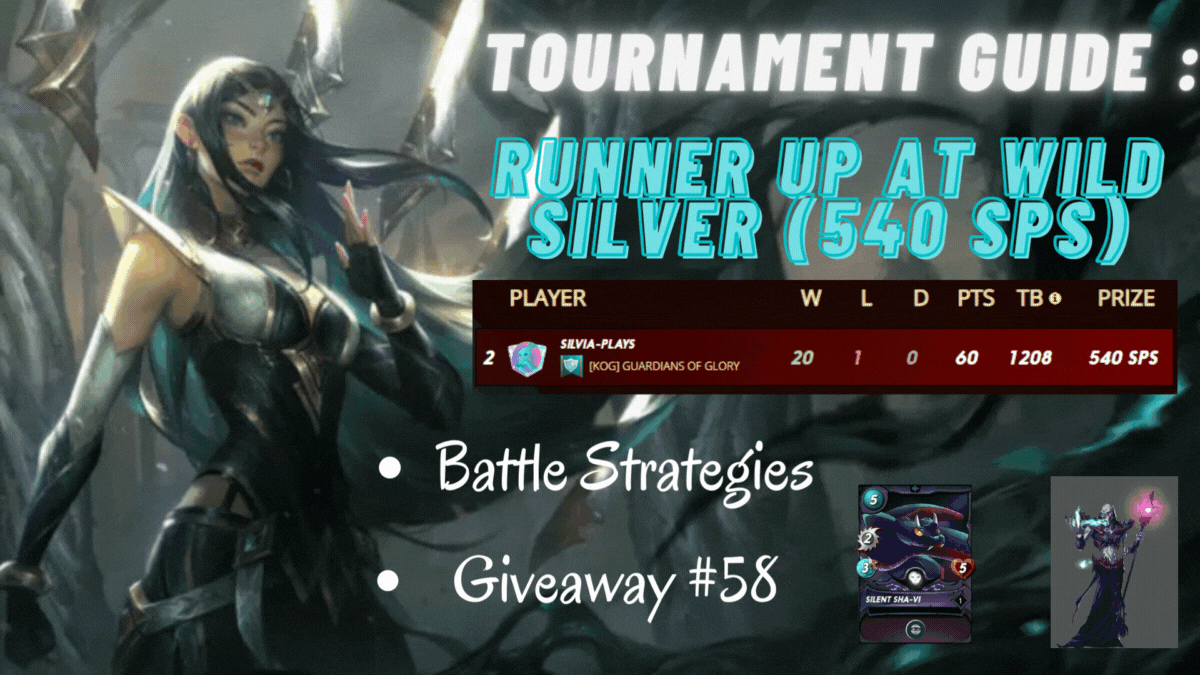 Source of Picture
~ 😘 Hello Splinterlands lovers around the world 😘 ~

Alright, The top Wild Bronze Gold Foil tournament strategies that we are going to discuss in depth are :
Second tank monster is very important in high mana battle
Yodin will never win against "well-organized" Ilthain
Unicorn Mustang, The Magic tamer
Put Thorn ability in 6th position to counter sneaky monster
Use 2 mana summoner in Silence Summoner ruleset
At the beginning of this article, I will share the result of the first and final round of the tournament and... at the end, there will be a giveaway #58 to grab so Let's get started !

- TOURNAMENT RESULT -
Here is the result of Round 1 tournament :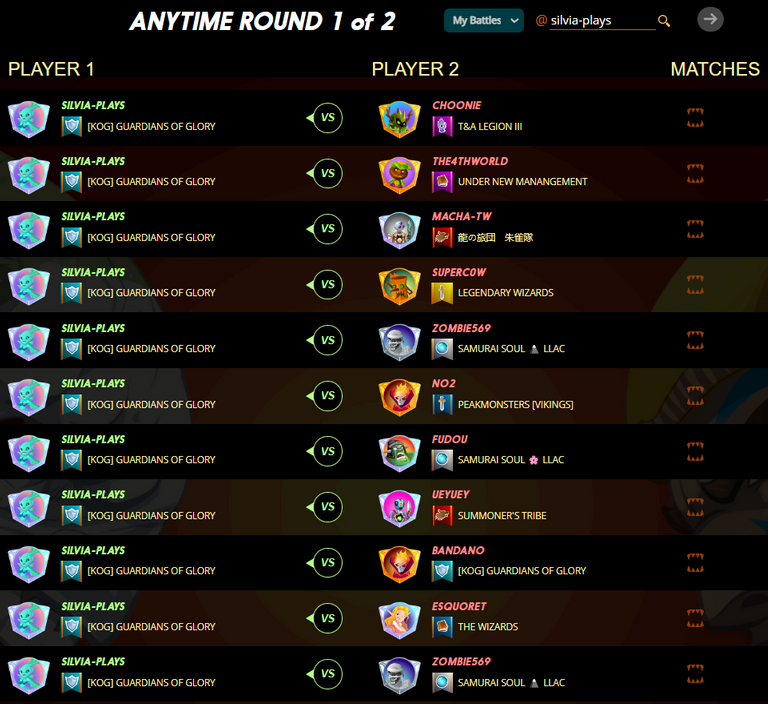 And here is the result of final round :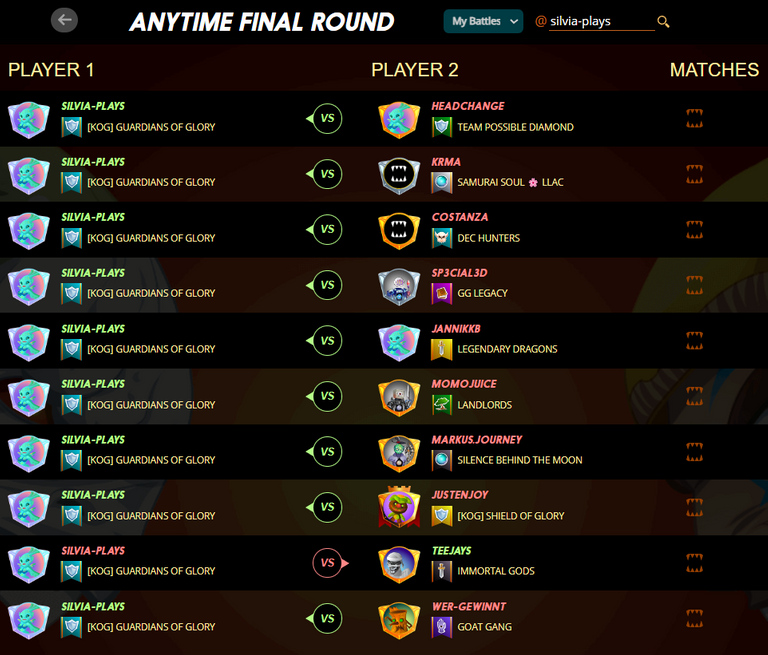 - SECOND TANK MONSTER IS VERY IMPORTANT IN HIGH MANA BATTLE -
| Ruleset | Mana | Element |
| --- | --- | --- |
| Holy Protection, Weak Magic | 58 | Fire, Water, Death, Dragon |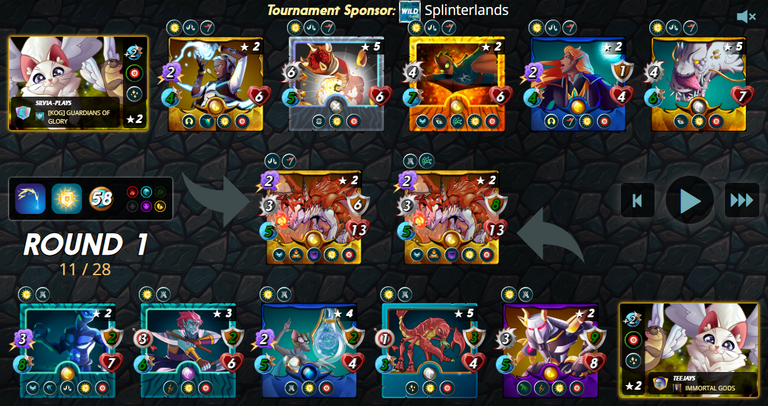 This is the most important battle in the tournament. The battle that decide who will be the winner and the runner up lol ha ha. In the battle, I thought teejays is going to use Yodin since mana is high and fire splinter is available but I was surprised to see he was using Kitty As well. So, it's about Kitty vs Kitty. The main reason why I lost the battle is because he has double healer (Kitty & Crustacean King) and 2nd strong tank monster (Carnage Titan). Those formation has very strong defense, my attack could not penetrate and I ended up losing because of Axe Master and Phantom of the Abyss.

- YODIN WILL NEVER WIN AGAINST "WELL-ORGANIZED" ILTHAIN -
| Ruleset | Mana | Element |
| --- | --- | --- |
| Fog of War | 34 | Fire, Life, Earth |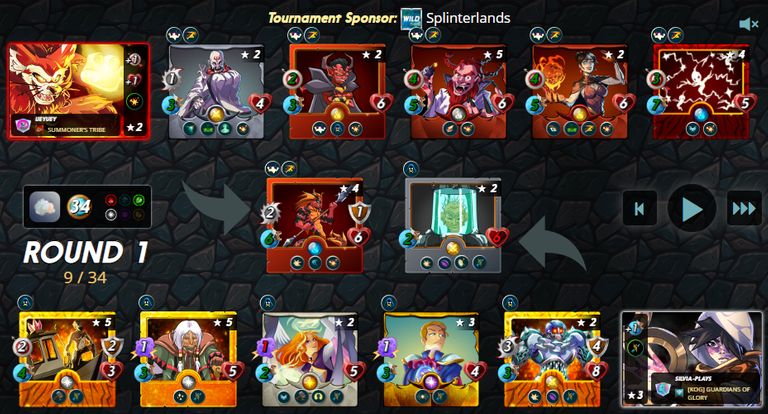 - UNICORN MUSTANG, THE MAGIC TAMER -
| Ruleset | Mana | Element |
| --- | --- | --- |
| Super Sneak, Broken Arrows | 38 | Earth, Life, Death, Dragon |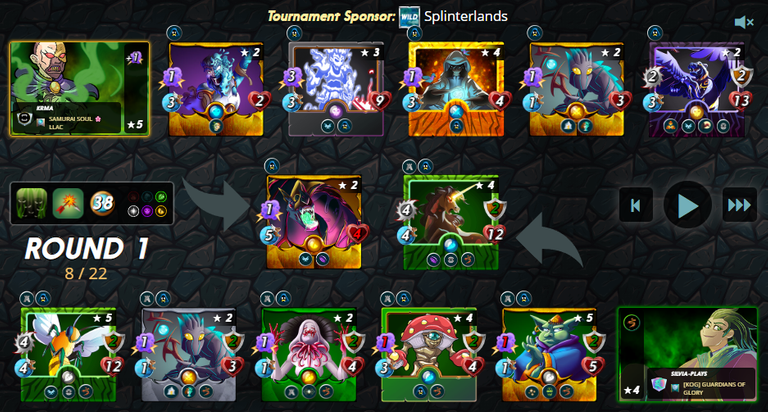 Unicorn Mustang is one of my favorite Earth Splinter card because he has 12 Health Points, 4 Melee damage and 4 Speed at Lv. 4. Very good tank against magic unit and also pretty great to destroy opponent tank monster with his 4 melee damage. I always equip the Unicorn with the tank healer such as Goblin Psychic, Khmer Princess or Wood Nymph. To deal with the opponent's magic attack, I also equip my team with silence monster such as Mushroom Sheer or Elven Mystic. In the above battle those opponent monsters who have 1 magic damage has no impact against Unicorn Mustang who has Void ability.

- THORN ABILITY IN 6TH POSITION TO COUNTER SNEAK ATTACK -
| Ruleset | Mana | Element |
| --- | --- | --- |
| Tis but Scratches, Broken Arrow | 29 | Fire, Life, Death, Dragon |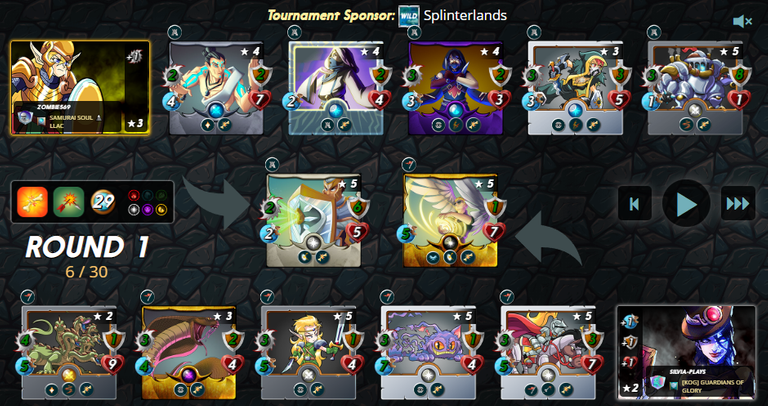 This is one of the most exciting matches in the whole tournament battle. We have the same thought that as the ranged attack would not be available due to the broken arrow ruleset, so the kind of attack only melee and magic. So... we put a monster who have thorn ability in the sixth position. I am a bit worried at first since the opponent might not using that card but I am glad after seeing Dhampir Infiltrator and Silvershield Assassin. The Thorn ability would not come to a waste. I think the key to win this match is to put a summoner who can give additional speed as who attack first, he / she will win it.

- USE 2 MANA SUMMONER IN SILENCE SUMMONER RULESET -
| Ruleset | Mana | Element |
| --- | --- | --- |
| Silenced Summoner, Broken Arrows | 24 | Earth, Life, Fire, Water |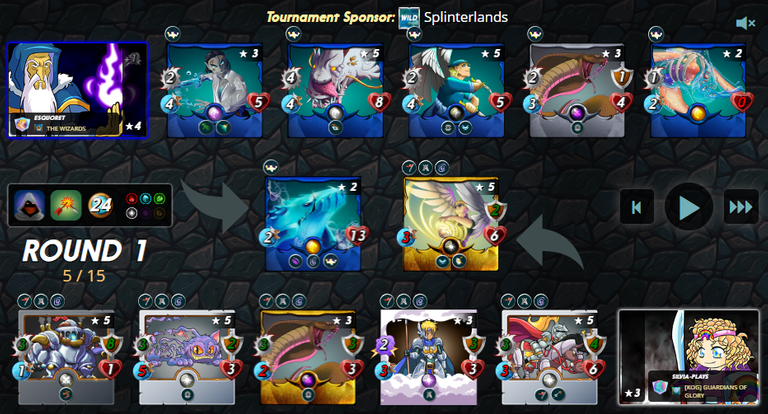 In Silence summoner ruleset, any summoner has no impact on how the battling will be going on so it's very important to use summoner who has the lowest mana cost, in modern format the lowest mana for summoner is 3 so try to use that instead of using 4 mana summoner. In wild format, there are 2 mana summoners, mostly the epic ones, using small mana summoner will give additional mana to the monster so we can build up better team.

- FINAL RESULT -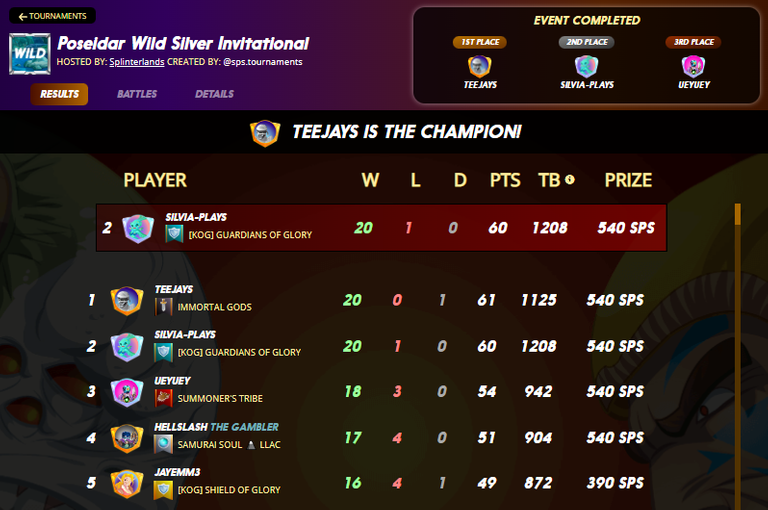 - ANNOUNCEMENT OF GIVEAWAY #56 WINNER -
Alright guys, now it's time for giveaway. We have 24 participants for the Giveaway #56. I'd like to say Thank you very much for visiting my blog and joined the giveaway. Here are the list of participants :
@akizkiz, @bechibenner, @amaari, @pirulito.zoado, @pero82, @ladymisa, @ianballantine, @willendorfia, @vaynard86, @jdike, @blitzzzz, @henruc, @speedtuning, @syel25, @candnpg, @rayius, @noctury, @olaf.gui, @pulubengdugs, @emeraldtiger, @amaari, @pero82, @pulubengdugs, @rayius
(Amaari, Pero82, Rayius and Pulubengdugs got 2 tickets as they re-blogged the post)
I hope I don't miss out any names there. Regardless you win or not, I hope you guys keep supporting me by participating in my upcoming giveaways because sharing to the community is fun. Here is the snapshot of the winner :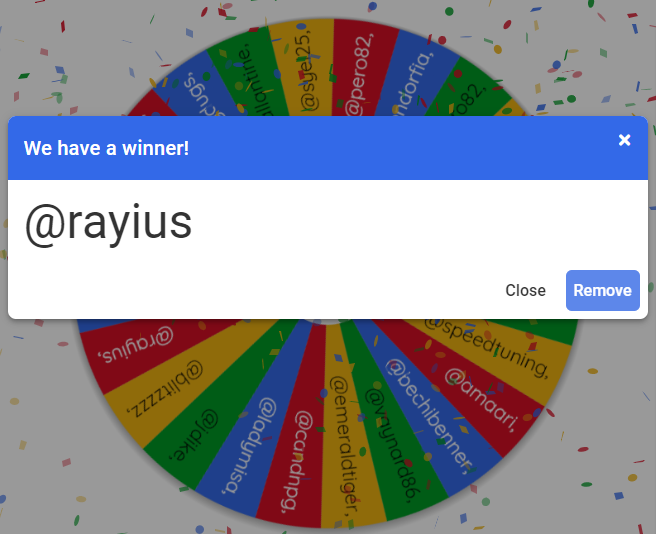 - GIVEAWAY #58 -
Alright, in the previous post we had a Chaos Legion card for the giveaway. In this giveaway post, there will be 1 Chaos Legion card that you could possibly win, Here is the card :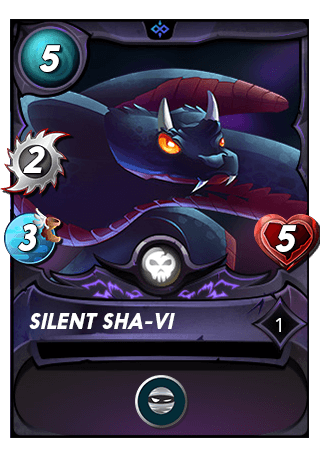 Silent Sha-Vi
I will use Wheel of Names for the drawing and the name picked out will be given the card prize.
How to participate :
Please put your IGN (In-Game Name) in the comment section.
If you feel like the post is useful feel free to follow me for more battle tips and tricks and 2 weekly giveaways continuously. I'll make sure we will be good friends :)
Upvote is not a requirement but it will be greatly appreciated to increase the quality and the quantity of the next giveaway.
Re-blogging this post will give you 2 tickets, higher tickets, higher chance to win the rewards 😉

Notes :
The cut off time is the pay-out of this post (7 days). I will put a comment "TIME'S UP" when the time is up.
The winner will be announced in the next giveaways.
If you want to give feedback or critics, feel free to leave any comments. As long they are constructive and not offensive, they will be appreciated.
Started from now, I will tag all of the participants who have joined (in the previous giveaway) in case you want to join the giveaway again, if you want me to stop tagging your IGN, feel free to comment STOP in the comment section.
Every time I posted blogs whether Battle Challenge or Social Media Challenge, there will be 1 card be rewarded for the giveaway winner.
If you haven't got any Splinterlands account, you can get it here

Alright, that's the end of this article guys, Thank you for visiting my blog. See you in the next article and giveaway. Take care~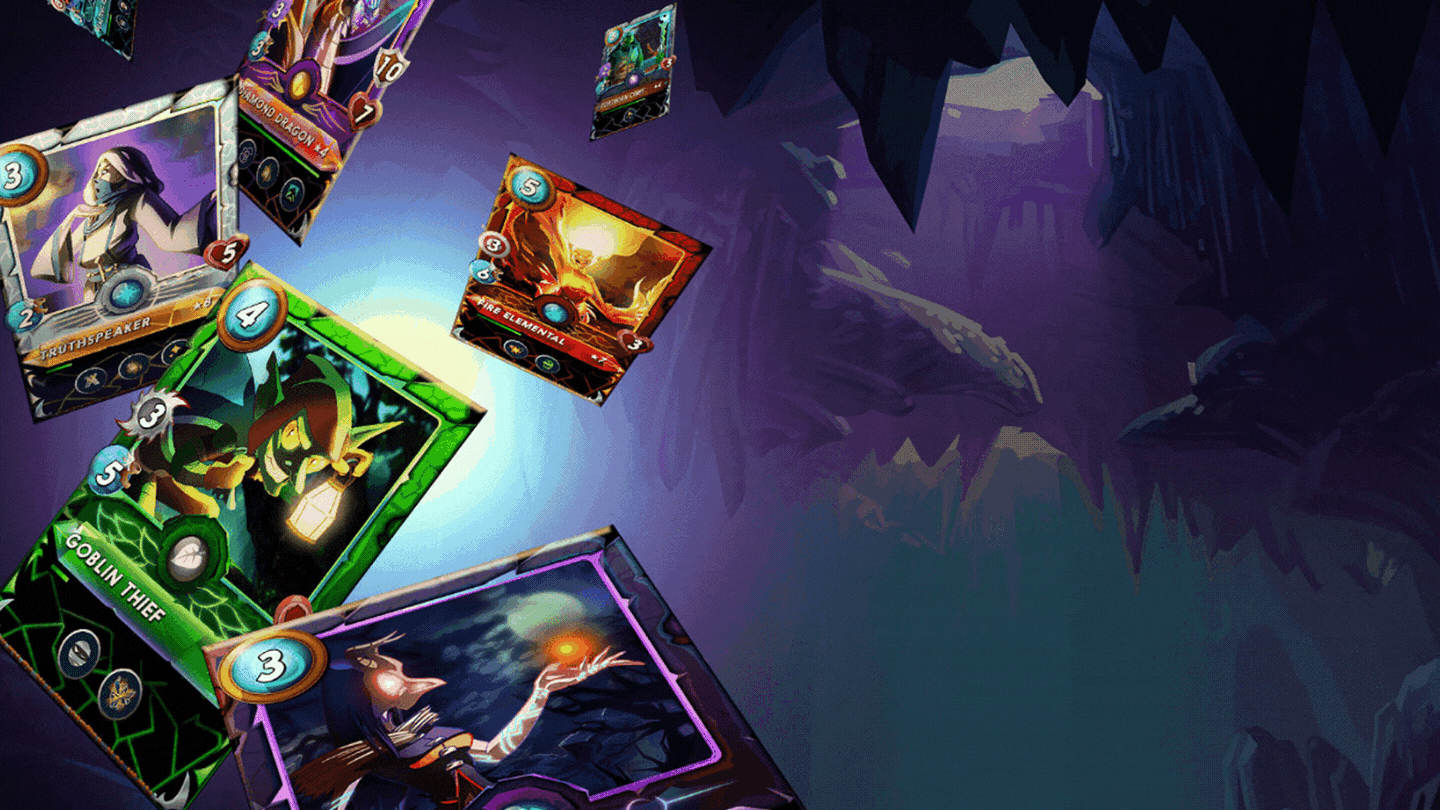 ---
---