WHY IS YODIN THE BEST SUMMONER IN EQUALIZER RULESET? (Plus Giveaway #90, GF Blinding Reflector)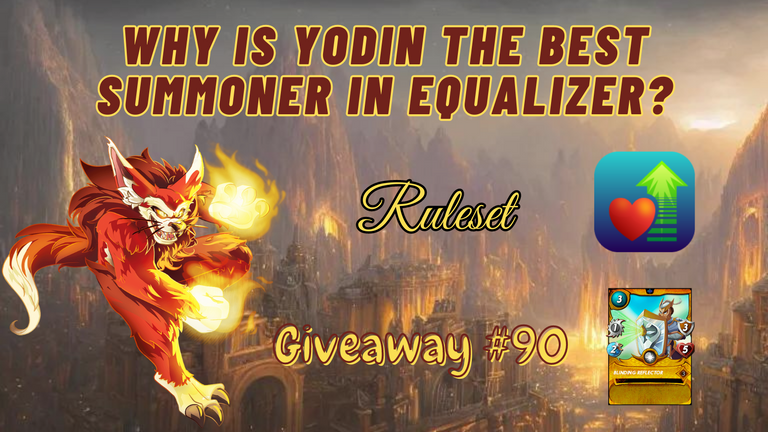 ~ 😘 Hello My Splinterlands family around the world 😘 ~
Welcome back to my blog,
@queen-silvia
. The current theme for Battle Mage Secrets ⚔️ is "Equalizer". Well, what comes to my mind after seeing the theme is only 1 summoner 🔥. Yep, as you can see in the thumbnail above, It's Yodin Zaku 🦊. Why? What makes Yodin special in this ruleset? All the secret of Yodin which makes him special in Equalizer ruleset will be revealed in this article 📽. First of all, let us discuss the basic concept of Equalizer first.
Fundamental Concept of Equalizer

 

 Equalizer : All units start with the same health, based on the highest health on either team. 

 
Alright, so at the start of the battle, all monsters have the same initial health point ♥️ and the nominal of HP is taken based on the monsters who have the highest 📈 HP in both sides. Therefore, There are 2 criteria that need to be considered in choosing monsters at the Equalizer ruleset, first is the damage 🗡, either melee, ranged or magic attack and the second one is armor 🛡.
1. Damage (Melee, Ranged & Magic)
Since all monsters are having the same HP, we can ignore the health points of each monster. Instead, we have to pick monsters based on their damage 🗡 divided by their mana. I usually considered it as damage / mana ratio. The best monsters 💯 to be chosen in the battlefield is for those monsters who have the highest damage / mana ratio 📈. let me give you some example :
| Number | Monster | Level | Damage | Mana | Damage/Mana |
| --- | --- | --- | --- | --- | --- |
| 1. | Azmare Harponist | 5 | 5 | 6 | 0.8333 |
| 2. | Axemaster | 5 | 6 | 7 | 0.8571 |
Let's consider these 2 ranged 🎯 attack monster. This is just an example about damage/mana ratio. Azmare and Axemaster are both epic monsters and I take them at level 5 just to make equal comparison. At level 5, Azmare Harponist 💦 has 5 damage with 6 mana, so the ratio of damage towards mana is 0.8333. Meanwhile, Axemaster 🔨, has total 6 damage (from double 3 damage) and he costs 7 mana, which means he has 0.8571 damage/mana ratio. Based on the ratio, we can conclude that Axemaster 🔨 is the better ranged monster to be used because he has higher damage/mana ratio than Azmare Harponist 💦.
---
2. Armor
The second criteria is armor. With the same initial health points in the beginning, A monster who have highest 📈 armor will be the best choice to be used in the battle. Here is another example :
| Number | Monster | Level | Armor | Health Point |
| --- | --- | --- | --- | --- |
| 1. | Dumacke Orc | 10 | 8 | 1 |
| 2. | Gargoya Lion | 10 | 3 | 7 |
Both Dumacke Orc 👺 and Gargoya Lion 🦁 are belong to common monsters and at Level 10, Dumacke Orc 👺 has 8 armor, while Gargoya Lion 🦁 only has 3 armor. At Equalizer ruleset Dumacke Orc will be stronger since his HP will be 7 (Both monsters will have same HP) and keep his 8 armor, while Gargoya Lion only has 3. This is the reason why monster with higher armor 🛡 are the better option in Equalizer ruleset.
---
Now, How Equalizer will give advantage to Yodin?
In equalizer ruleset, the team which can spread more attack 🔥 will win the battle. The team who have Yodin 🦊 as the summoner will inflict lots of damage due to the blast effect. Even if the opponent is using the range 🎯 counter like Lir Deepswimmer or Ilthain, there's still high chance for Yodin 🦊 to win the battle as the damage given by blast is still higher than the damage reflected by return fire . I often used Ilthain and Lir Deepswimmer 💦 against Yodin at Equalizer ruleset but the result is still in favor to Yodin.
---
Alright guys, Now let's have the discussion in depth in the battlefield where we can have more analysis to see how powerful Yodin in the Equalizer ruleset :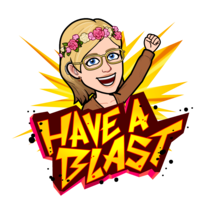 Rulesets
There are 3 rulesets in this battle, Here they are :
| | | |
| --- | --- | --- |
| Up to Eleven | Heavy Hitters | Equalizer |
Alright The most important ruleset is definitely an Equalizer because it's such a big guidance for us to choose summoner who has massive attack ⚔️ and monsters who have high damage to mana ratio too. Well, some summoners that good to be options are Yodin 🦊, Obsidian 🍃, Alric Stormbringer 💦, Prince Rennyn 🍃, Daria Dragonscale 🐉, etc. Any summoners who can give additional damage to the friendly monsters are very good for this ruleset. In Brief, The equaliser ruleset is all about the contest to have higher damage 🗡 against the opponent. Those who have higher damage will win the battle.
---
The second important which has huge impact in the battlefield is Heavy Hitters 👊. It helps monsters to inflict double damage to the target who is stunned, so using monsters who have stun 😰 ability is very important in this match. The more stun monsters, the better the outcome because it will increase the chance to stun the target. Once the targets got hit by stun, double damage 😎 will finish them quickly.
---
The last ruleset is Up to Eleven and it's contradict (in terms of battle strategy) with the Equalizer in my opinion. Because Up to eleven is a good ruleset to be used when we want to use counter attack strategy, using Thorn 🌵, Magic Reflect 🔮 or Return Fire 🔥 ability. Meanwhile, we have equalizer which require us to give inflict damage to the opponent as high as we can. In the battle, we will see that neither I nor my opponent take the advantage of this ruleset.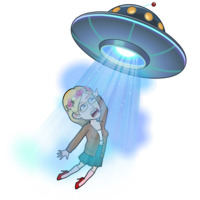 Mana and Splinters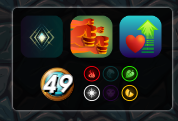 Well, the mana is rather high. 49. Enough to build up team which consisted of some monsters with medium to high mana. I love to see fire 🔥 splinter is available for the battle that means we can use Yodin Zaku 🦊 in the battlefield. Life splinter is available which tell us that Ilthain might be used to counter Yodin but it will only work in normal ruleset (not equalizer). The rest of splinters available are earth 🍃 and Dragon 🐉. Obsidian might be used in the battle but I was thinking that tank monster with void ability and monsters in the backline with silence ability are enough to stop the magic damage 🔮.
---
Whenever we see this mana and rulesets available, I would suggest to think about the summoners that might be used by our opponent (based on the splinters available), that way, we can have a better and organized plan 📝 for the battle. Well, the less splinters available, our prediction will be more accurate. It will be a bit harder when all splinters are available to use, in that case, the best way to predict the summoner is through the ruleset 💻 given for the battle ⚔️.
---
Alright guys, now let's see the line up and have discussion why I chose the monsters for the battle :

Summoner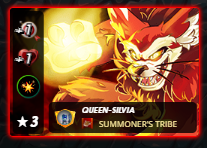 The main reason why I chose this summoner for the battle is because the ruleset is equalizer and we have to give massive damage 🔥 to the opponent. With the blast 🔥 ability given to all friendly monsters, I do believe Yodin Zaku 🦊 is the right summoner to be used in the battle. We can use monster with magic 🔮 attack to anticipate if the opponent is using counter for ranged monster.
Tips 💡
Use Yodin Zaku to give massive damage to the opponent. In order to anticipate return fire, we can use melee or magic attack as well.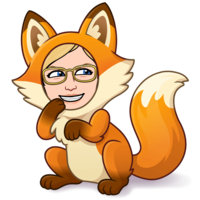 ---
First Monster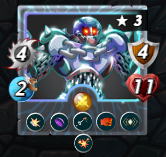 The tank monster I used for the battle is chain golem. It's my favorite tank when any attack (melee 👊, ranged 🎯 and magic 🔮 attack) is available to be used in battle. The shield 🛡 ability will reduce all melee and ranged damage while void ability will reduce magic damage. he has 4 armor and 11 health point which could hold all of the opponent's attack for quite some time. His 4 damage ⚔️ is also very good to destroy the opponent's tank monster.
Attributes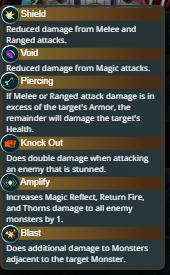 "Tips 💡 : Chain Golem is super strong tank monster to hold and reduce melee, magic and ranged damage"
---
Second Monster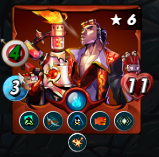 The second tank monster is Tinderlock. I used this monster because he has silent 😖 ability which can reduce magic 🔮 damage from the opponent. Besides, he has close range ability so he can still attack the opponent even at the first position. Another ability is Last stand 🏃‍♀, This ability is very useful when Tinderlock is the only monster left in the team, I think The perfect time to activate this ability is at low mana like 13 or 14 mana, when Tinderlock 🎯 is the only monster we used.
Attributes
"Tips 💡 : Tinderlock is one of good option in high mana battle to reduce the opponent's magic damage"
---
Third Monster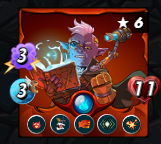 The third monster is Technowizologist. This monster is used to give stun 😰 effect to the target so when it's activated, friendly monsters can inflict double damage 😎 to the stunned target. Another ability is Fury. The ability is also giving double damage 😎 for Taunt monster only. So this ability is generally one of the best skills to be used against monsters with high mana. Another ability which can destroy high mana monster is Giant Killer 🔨.
Attributes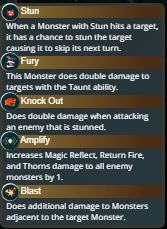 "Tips 💡 : Technowizologist is a great monster to be used in Heavy Hitters ruleset because of his stun ability."
---
Forth Monster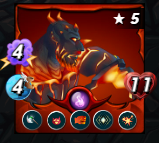 The forth monster is Djinn Inferni. This monster is also a great option to be used in Heavy Hitters because of his stun 😰 ability. Just like Technowizologist. His Giant Killer 🔨 ability is very cool against monsters who have high mana (10 and above) because the damage will be doubled 😎. I would suggest if the mana is high, this monster is highly recommended to deal with the opponent's taunt monster.
Attributes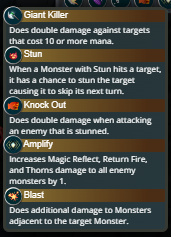 "Tips 💡 : Stun ability of Djinn Inferni is a good option to be used in Heavy Hitters ruleset."
---
Fifth Monster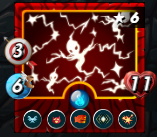 Spark Pixies is the third monsters I used in this battle who has stun 😰 ability. Well, the more stun monsters we utilized in the battlefield, the higher chance to activate stun to the target and inflict double damage 😎 to the stunned monsters since all monsters in the heavy hitters has knock out ability. With his flying 🦅 ability and 6 speed, this monster is very good to be placed in the last position but we have to be careful with monster who have sneak 👀 and snare 🗑 ability like sand worm.
Attributes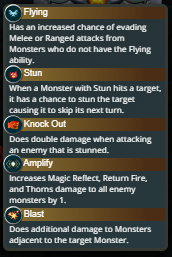 "Tips 💡 : Use Spark Pixie in Heavy Hitters Ruleset because he has stun ability which could trigger the double damage by friendly monsters"
---
Sixth Monster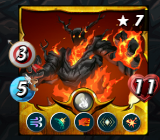 The last monster is Ash Mirage. The main reason why I used this monster is because of his headwinds 💨 ability to reduce ranged 🎯 damage by the opponent. In my opponent reducing magic and ranged monster in high mana battle is very important so I always used both silence 😖 and headwinds 💨 ability. Another reason why I used this card is because he has 11 HP. Very high health points to hold some attack by the opponent sneak monsters.
Attributes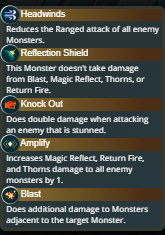 "Tips 💡 : Reduce the ranged damage of the opponent's monster using headwinds ability. Ash Mirage can also being set in the last position to hold some sneak attack (If any)"
---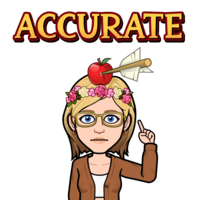 Alright, all the line up has been explained, Now let's move to the battlefield and see how to create team which can inflict massive damage to the opponent team. Let's Go!

Here is the battle looks like in the first round :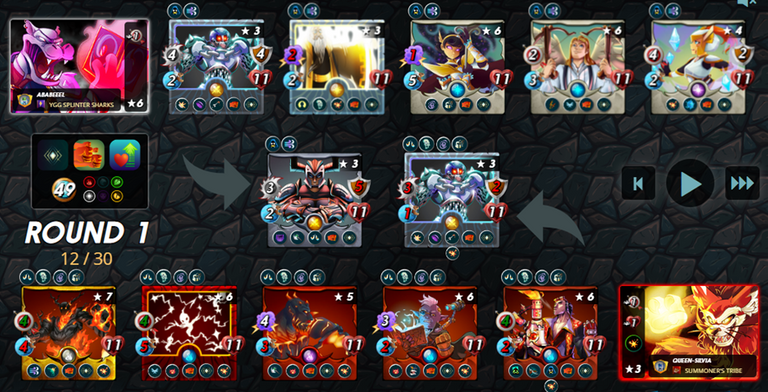 The Silence 😖 from Tinderlock and Headwinds 💨 ability from Ash Mirage works really well as the opponent are using some magic 🔮 and ranged 🎯 monsters. Silence ability reduced Time Mage damage to 1 which has no impact to Chain Golem who has void 🌑 ability. The Fire team has higher speed in general so they start the battle first. I think the opponent has realized that I am gonna used Yodin so he put Chain Golem in the second position to minimize the blast 🔥 damage. Well, I think the best second tank monster against Yodin is still Corsair Bosun with his reflection shield ability.
The power of 3 stun monsters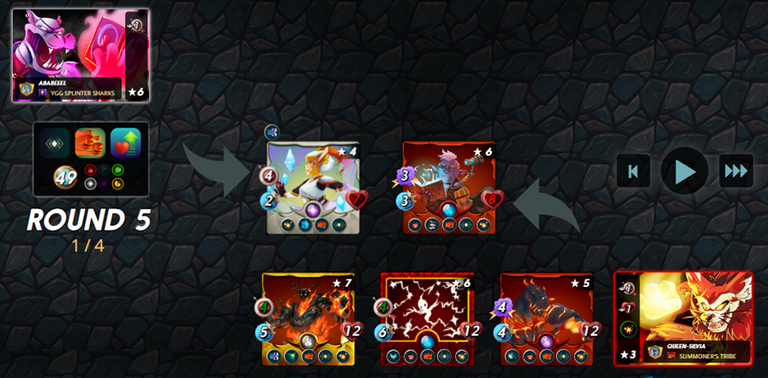 Well, I have set 3 monsters for the battle and the stun 😰 abilities were activated several times and it helps friendly monsters to give double damage to the target. The Giant Killer 🔨 ability from Djinn Inferni against High Priest Darius who has 10 mana is also fun to watch. The target received 10 magic 🔮 damage and it's instantly killed him in 1 attack. I am a bit surprised that my opponent are not used any stun monster. We can reduce the stun 😰 effect using cleanse ability, At high mana battle, Life splinter has Corsair Bosun to cleanse ✨ and protect against blast damage. In the battle above, Yodin power is too strong against Life team, Once the defense broken, Nothing can stop Yodin 🦊 team to win the match.
📺Click here to see the complete battle📺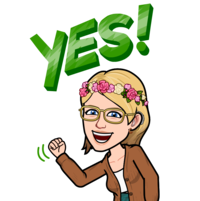 Alright guys, now it's time for the giveaway. We have 51 participants for the Giveaway #88. I'd like to say Thank you very much for visiting my blog and joined the giveaway. Here are the list of participants :
@nietokilll, @allama, @jdike, @outwars, @ank12c, @holdeck2, @middle-earthling, @alex2alex, @danideuder, @wommi, @ak08, @jhuleader, @stonemountain69, @tub3r0, @theacks, @emeraldtiger, @jats-0, @mrscryptopanda85, @dk1trade, @olaf.gui, @stamato, @gs1, @ladymisa, @dafusa, @arc-echo, @bechibenner, @vaynard86, @kryptofire, @tinyputerboy, @pero82, @willendorfia, @blitzzzz, @ramadhanight, @subidu, @pablito.saldo, @rayius, @ank2020, @blitzzzz, @cpol, @cribbio, @gasaeightyfive, @holdeck2, @jhuleader, @juliocamacho, @ladymisa, @marcocasario, @oadissin, @pablito.saldo, @pero82, @theacks, @tub3r0
(Ank2020, Blitzzzz, Cpol, Cribbio, Gasaeightyfive, Holdeck2, Jhuleader, Juliocamacho, Ladymisa, Marcocasario, Oadissin, Pablito.saldo, Pero82, Theacks, Tub3r0 got additional 1 ticket as they re-blogged the post)
I hope I don't miss out any names there. Regardless you win or not, I hope you guys keep supporting me by participating in my upcoming giveaways because sharing to the community is fun. Here is the snapshot of the winner :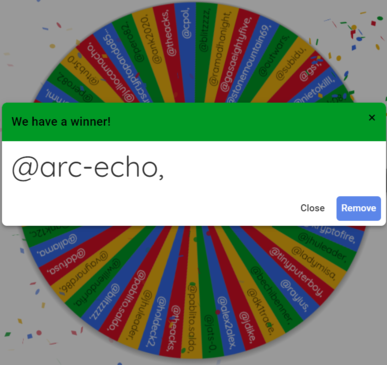 Congratulations to
@arc-echo
for winning Lv.3 Gold Foil Radiated brute. This card has Reach and Enrage at maximum level which are very powerful in the battle.


1 BCX of Lv.3 GF Radiated Brute has been sent to IGN :
@arc-echo
, enjoy that Radiated Brute 👍. For other participants who didn't win, you can try your luck taking a part in the next giveaway below (Giveaway #90).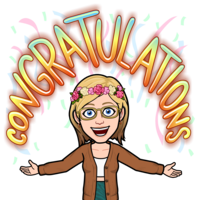 In the previous post we had a Lv.3 Gold Foil Radiated Brute card for the giveaway. In this giveaway post, there will be another Gold Foil card that you could possibly win, Here is the card :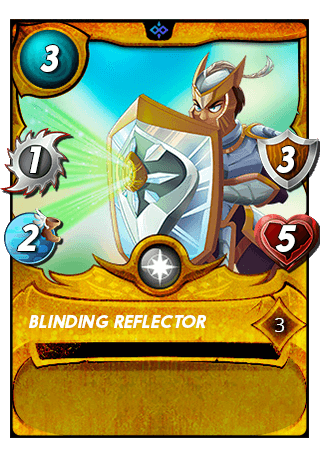 Lv.3 Gold Foil Blinding Reflector
I will use Wheel of Names for the drawing and the name picked out will be given the card prize.
How to participate :
Please put your IGN (In-Game Name) in the comment section.
If you feel like the post is useful feel free to follow me for more battle tips and tricks and 2 weekly giveaways continuously. I'll make sure we will be good friends :)
Upvote is not a requirement but it will be greatly appreciated to increase the quality of the next giveaway.
Re-blogging this post will give you 2 tickets, higher tickets, higher chance to win the rewards 😉

Notes :
The cut off time is the pay-out of this post (7 days). I will put a comment "TIME'S UP" when the time is up.
The winner will be announced in the next giveaways.
If you want to give feedback or critics, feel free to leave any comments. As long they are constructive and not offensive, they will be appreciated.
Started from now, I will tag all of the participants who have joined (in the previous giveaway) in case you want to join the giveaway again, if you want me to stop tagging your IGN, feel free to comment STOP in the comment section.
Every time I posted blogs whether Battle Challenge or Social Media Challenge, there will be 1 card be rewarded for the giveaway winner.
---
Notification List :
! [Click to see the Notification list] Previous participants:
@henruc, @pulubengdugs, @outwars, @akiraymd, @danideuder, @tinyputerboy, @engilhramn, @ianballantine, @jats-0, @olaf.gui, @poplar-22, @mario89, @seeweed, @syel25, @bechibenner, @arveno, @mxm0unite, @willendorfia, @saydie, @candnpg, @flummi97, @ijat, @dk1trade, @noctury, @jhuleader, @jdike, @kqaosphreak, @ladymisa, @thebighigg, @vaynard86, @pero82, @gregory-f, @circlebubble, @rayius, @javeson, @cpol, @cribbio, @gasaeightyfive, @ianballantine, @jhuleader, @kqaosphreak, @ladymisa, @marcocasario, @maxmaka, @mxm0unite, @oadissin, @pero82, @pulubengdugs, @russia-btc, @bitandi, @obifenom, @cryptoph0823, @hendrot, @kryptofire, @canada804, @mvl2304, @chaosbug, @speedtuning, @seewed, @theacks, @mario89, @dgi, @gamesworld, @supergtom, @yahuzah, @canada804, @supergtom, @saydie, @cryptoace33, @alex2alex, @shiekhnouman, @subidu, @dafusa, @stamato, @gs1, @meta007, @chaosbug, @bfciv, @sheikh27, @allama, @offia66, @kran1um, @inuke, @evans-education, @mario89, @diochen, @squishna, @actordontee, @kran1um, @byz8tine, @subidu, @ganzanello, @oadissin, @hendrot, @juliocamacho, @holdeck2, @ank12c, @tub3r0, @jhridoy14, @pablito.saldo, @faruq10, @daddydog, @wommi, @josephbr550, @greatsaiyanman, @zm984, @diochen, @ebastion, @professorrotten, @ak08, @arc-echo, @zm984, @ramadhanight
If you haven't got any Splinterlands account, you can get it here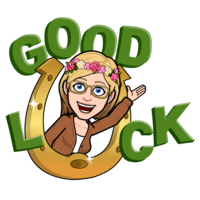 Alright, that's the end of this article guys, Thank you for visiting my blog. See you in the next article and giveaway. Take care~
Credit
Canva : As a tool for me to create Thumbnail
Bitmoji : As a tool for me to create Avatar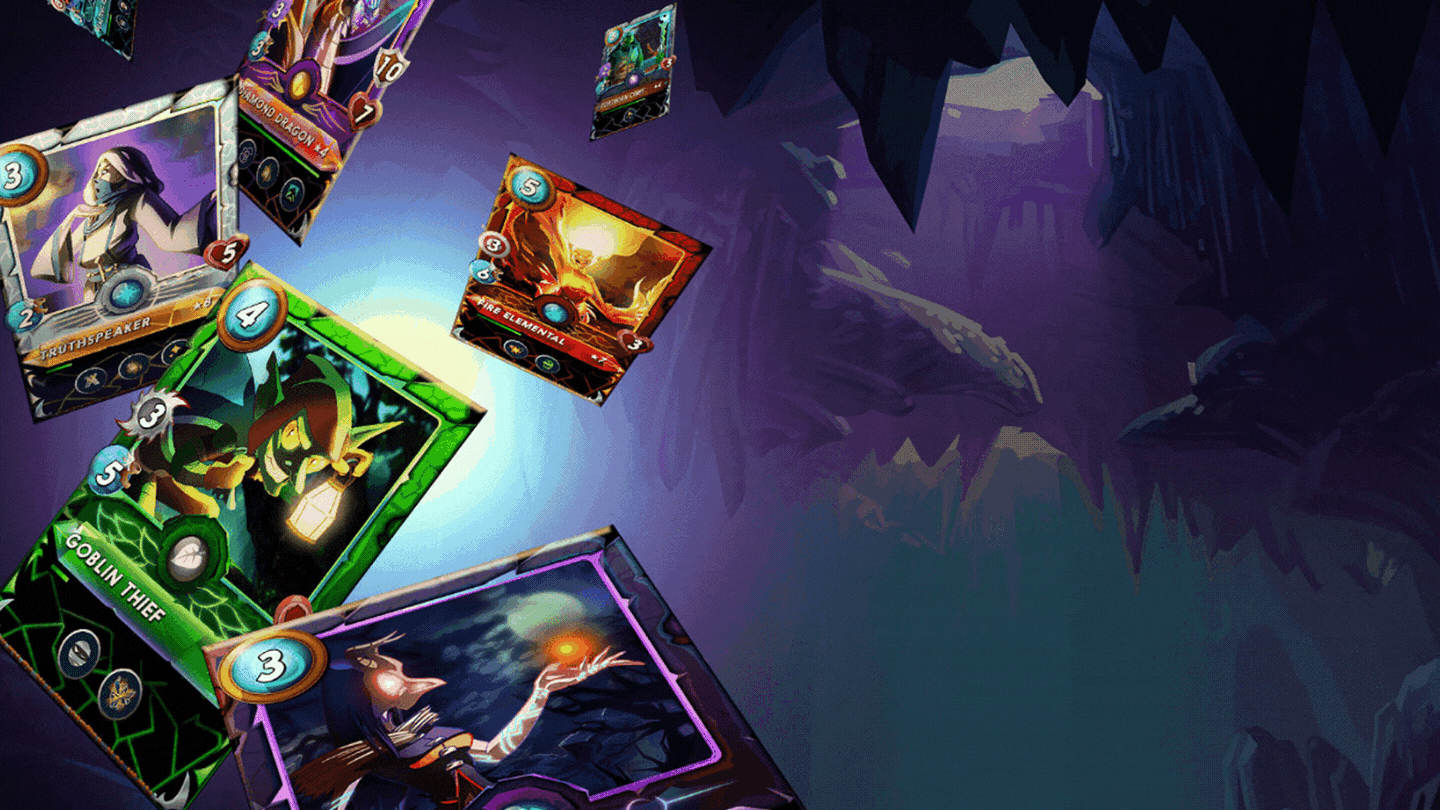 ---
---