Chaos Legion presale! How much SPS is enough? – special giveaway!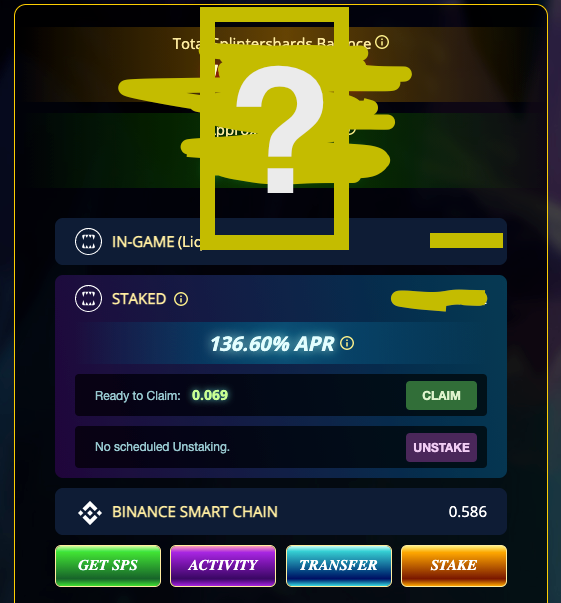 Are you not playing Splinterlands? Thats ok, you do not have to play to earn if you don't want to. If you open an account you can profit in multiple ways. You can earn SPS by holding splinterlands assets and by blogging on splintertalk.io you can earn SPT the official token to reward content on splintertalk. By earning SPT you can then stake that to reward content. Or if you want the curation done by a pro you can delegate it to @monster-curator and earn passive SPT for your delegation. Read up on his post

HERE
Sign up with my affiliate link and help me and my guild the @acolytesofhelio in growing in this game.

Giveaway winner:
Lets start with the fun part the winner of 10 $SPS will be determined by random name picker find it here: https://wheelofnames.com/#
We had a lot of comments on the last post. And I upvoted each of them with a small votepercentage. Some got a bigger vote some a smaller but I want you to know that visiting my weekly (or almost weekly) giveaways will always be appreciated. Even if you do not win you earn fractions of hive tokens of all kind.
I want to say thanks to all of these amazing people for being in my giveaway and since this has not been in the rules so far I would like to tell you that I will first ignore accounts that comment for a winnning ticket twice. I gave you a fair warning, those of you who did that are tagged with evevryone else who commented. For the last time, if I ever see you double commenting for a win again you are banned from my giveaways for 3 months and you can come beg for forgiveness after that period.
Ok so here are all the commenters, the 57 warriors of Praetoria, the 57 Summoners of Chaos Legion and with them 3 failed Summoners who just got their last warning: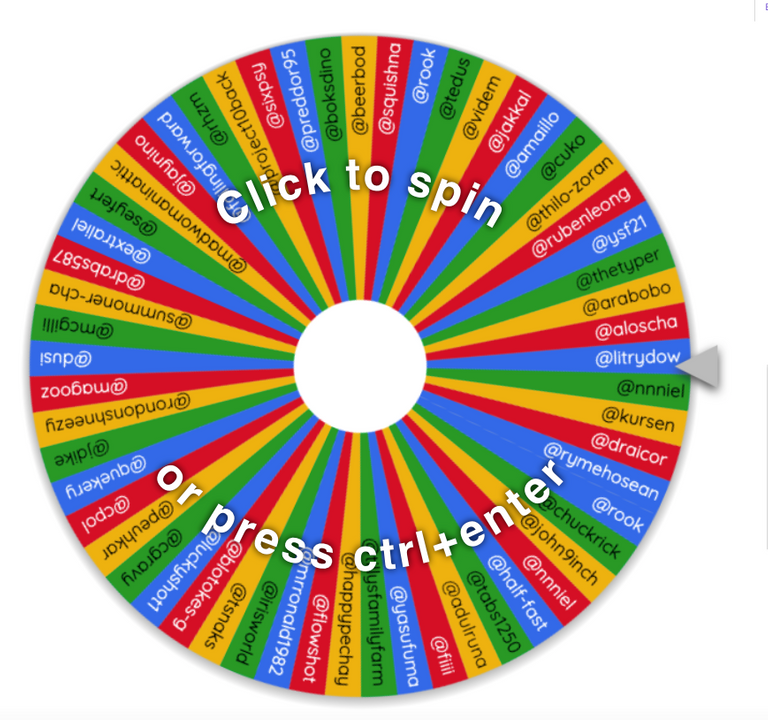 @rymehosean @draicor @kursen @nnniel @litrydow @aloscha @arabobo @thetyper @ysf21 @rubenleong @thilo-zoran @cuko @amaillo @jakkal @videm @tedus @rook @squishna @beerbod @boksdino @preddor95 @sixpsy @project10back @rhzm @failingforward @jaynino @madwomaninattic @seyfert @extraliel @drabs587 @summoner-cha @mcgilli @dusi @magooz @rondonshneezy @jdike @quekery @cpol @peuhkar @cgravy @luckyshot1 @blotokes-g @tsnaks @irisworld @mrronald1982 @flowshot @happypechay @tillysfamilyfarm @yasufuma @fiiii @adulruna @tabs1250 @half-fast @nnniel @john9inch @chuckrick @rook
And the lucky Summoner getting a small bag of splintershards is: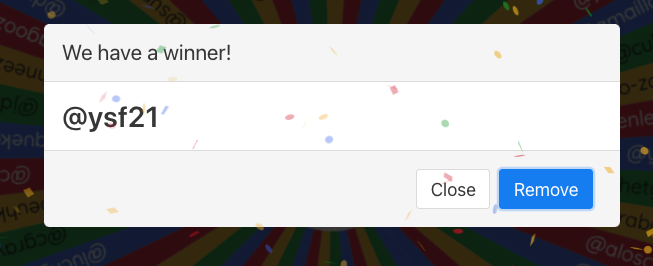 @ysf21 congrats! I will be sending you the 10 SPS as soon as I published this post
The new giveaway can be found at the bottom of this post...
But I have to warn you: if you decide that skipping the next part is better for you, you will regret it and be a failed Summoner. Some magic reflect, a big ego and a grumpy face...

How much SPS do I have to stake to be elligible for Chaos Legion presale?
Especially our newest community members but a lot of the veterans too are waiting in excitement for the next edition, the Chaos Legion.
Now since a lot of new players come in every day I will share the info on the chaoslegion presale. The source of this information is a mix of what I heard in the AMA (ask me anything) of last Friday and the short write up of the key AMA topics by @brybro27 you can have a look at the information he gathered here:

The Chaos Legion presale, wen?
next 2-6 weeks there will be a whitepaper released when the presale starts.
How much SPS do I need to stake? As I wrote in my previous post about EMPIRE BUILDING and as Aggroed said:
Quote: There is not enough for everyone, please push and shove!
The staking of SPS is going to be competitive! The more SPS you have staked the more chances you have for getting full vouchers during the presale. Each pack you want to buy in the presale will be paid with one voucher and whatever you use to buy the pack.
This means hodl your SPS and stake it to have more vouchers to buy more packs in the presale! No financial advice no chrystal ball shit. You need to have SPS staked if you want to participate in the presale.
Guess what, you do not have to have that. You can also buy the vouchers from the big whales for tons of DEC. The vouchers will be available on the secondary market. But at what price? Well the FOMO is going to determine that.
How much SPS do I need to get one voucher? Well that depends on how much you stake and how much everyone else is staking. So we do not know the exact numbers. But since the vouchers will be fractional meaning you can make 0,5 vouchers per day then you could buy a pack every 2 days for as long as the presale lasts.
I repeat the wise words of Aggroed:
There is not enough for everyone please push and shove.
I hope you Summoners get it. Stake it to make it is the way to get your vouchers.
Or have a pile of cash to deal with the vouchers on secondary market. Or best thing:
don't do anything so I get more vouchers :)
Not kidding.

Giveaway:
Rules:
comment your in game name with tag: @(yourusername) please do that so its easier to put your names in the wheel! If you do not include your name I will ignore your reply and you will not be on the wheel.
only one comment for the giveaway, if you want to comment about something else and forgot, then edit your original comment.
Upvote the last post of @xacex where he talks about the success of the Splinterlands facebook groups where he is a mod!
Answer this question: When will the new reward cards be released? Hot tip you can read it in the AMA summary scroll up and click the link!
comment an emoji with your comment so I see some funny stuff
What can you win?
I will share the posting keys to a splinterlands account and you can grind with it. All DEC rewards are going to be split 50/50 and on top of that I will send you 200 DEC to rent cards if you want to.
Sounds great? Yes sounds awesome. Whatever cards come out of the chests will be mine but you will have the chance to buy them cheaper should I decide to sell one or two.
This giveaway closes in on Tuesday 7th of September and you will be able to play until the end of the season.
Good Luck
Love you all!
Stake your SPS no financial advice DYOR do whatever you want...
---
---