Wrestling Organization Online (WOO) Takes Over WrestleCon During WrestleMania Weekend in Los Angeles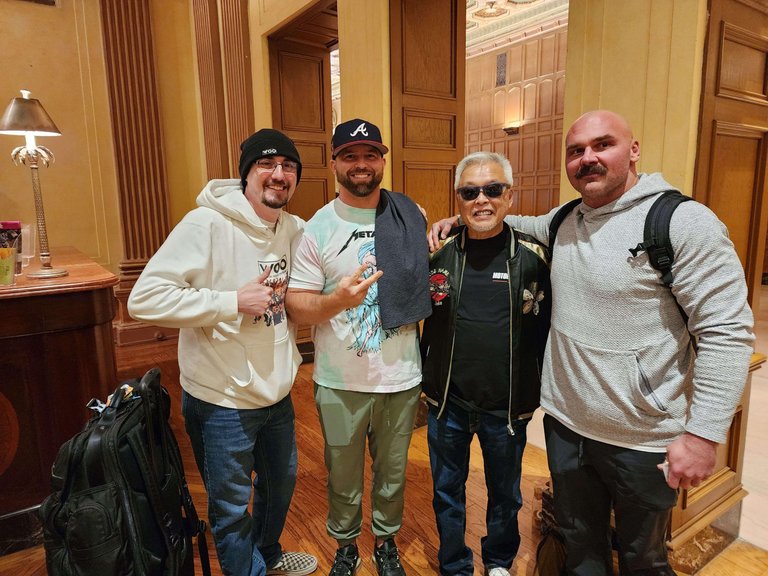 WOO CEO and Sonny Onoo w/ FTR
CEO Bookerman and WCW's Sonny Onoo Travel to WrestleCon
WrestleCon, the premier fan convention for wrestling enthusiasts, was held during WrestleMania weekend in Los Angeles. Wrestling Organization Online's CEO @bookerman made the trip to the event, accompanied by WCW legend Sonny Onoo.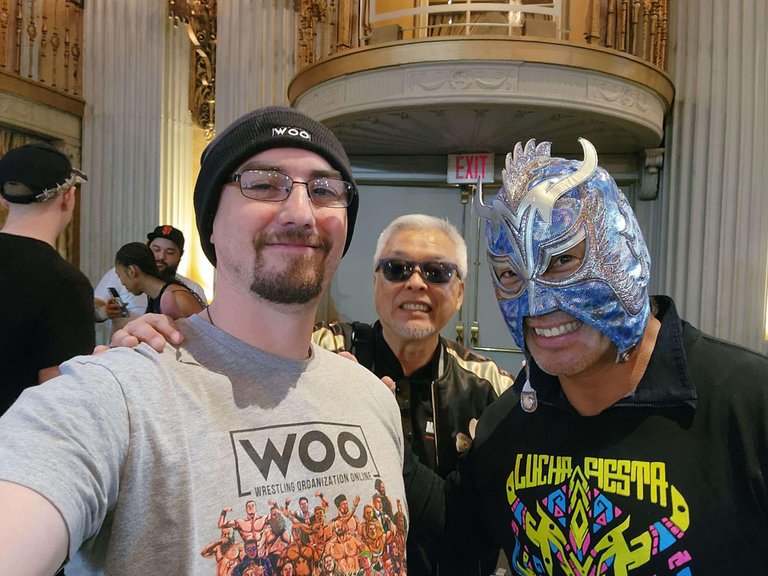 WOO CEO and Sonny Onoo w/ Japanese Legend Ultimo Dragon
What is WrestleCon?
For those who may not know, WrestleCon is an annual fan convention where wrestling fans can meet and greet their favorite wrestlers, purchase merchandise, and attend live events. The event attracts both independent and professional wrestlers, making it a prime networking opportunity for Wrestling Organization Online.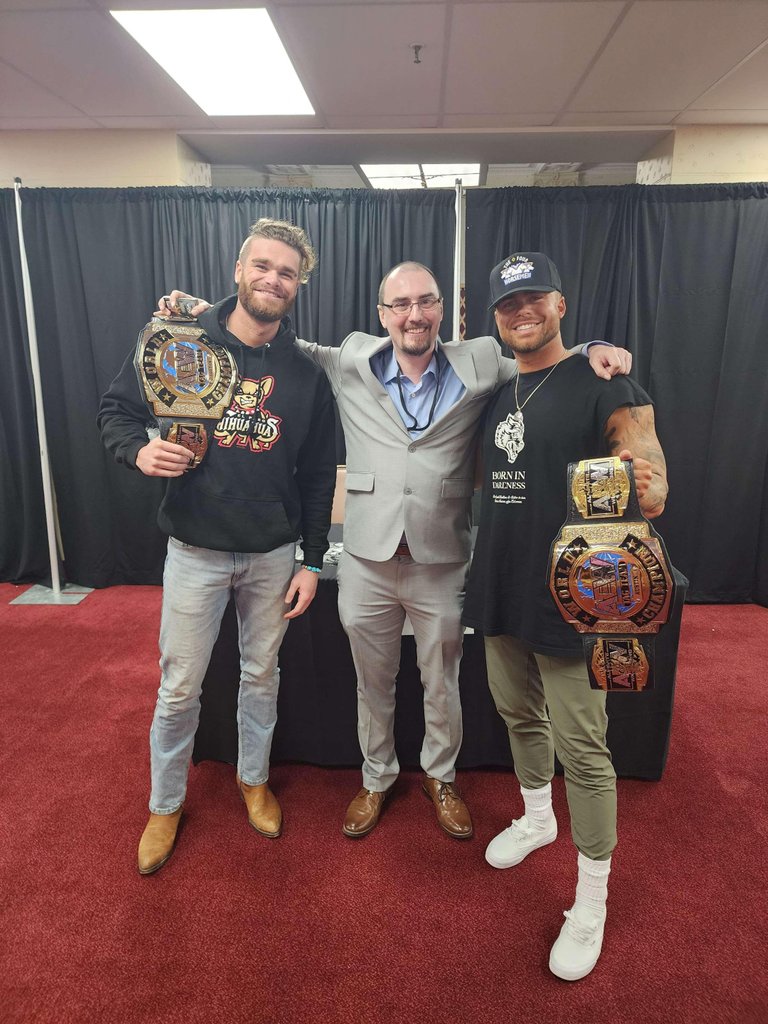 WOO CEO w/ current AEW World Tag Team Champions
Making Connections with Wrestlers for Future Partnerships
During the trip, Wrestling Organization Online made valuable connections with a variety of wrestlers, both independent and professional. These connections will pave the way for future partnerships that will benefit both Wrestling Organization Online and the wrestlers themselves. We are excited to make future announcements of the relationships we have made with wrestlers and international promotions.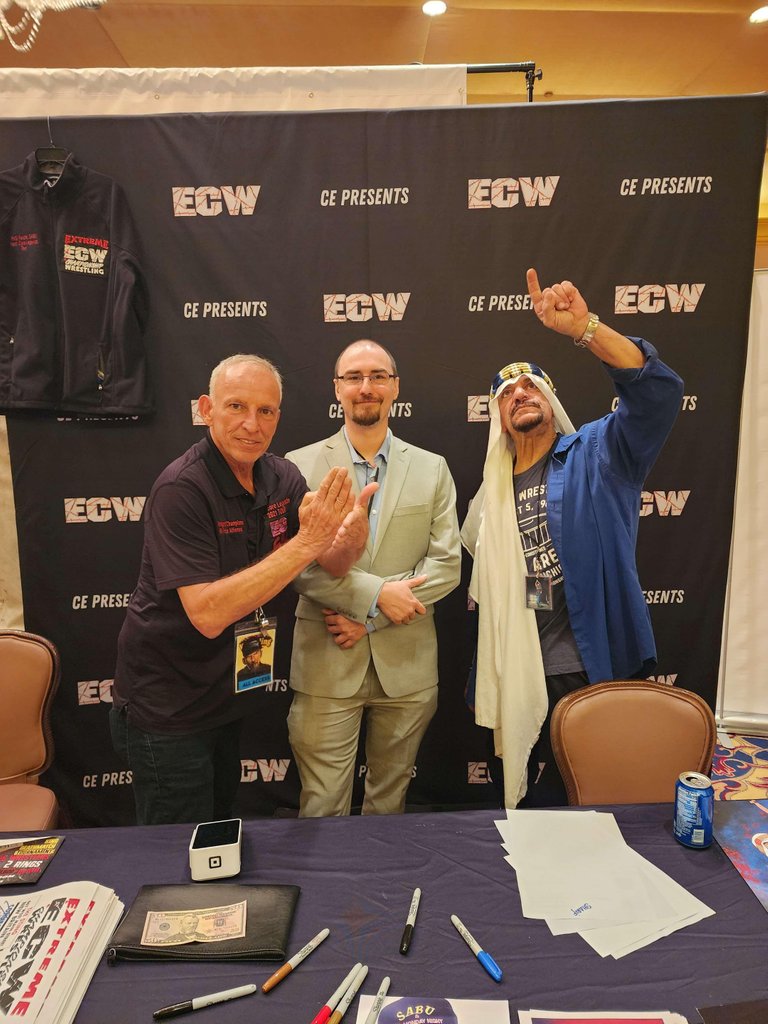 WOO CEO with ECW Originals Bill Alfonso & Sabu
Giving Back to Wrestling Professionals
Wrestling Organization Online is incredibly proud to feature partnerships with independent and professional wrestlers, guided by the mission of creating viable residual income for a group of athletes who often sacrifice their bodies for our entertainment. In an industry dominated by large corporations retaining control of IP and rights, these dangerous physical careers can leave wrestlers unable to continue working after retirement. WOO is striving to create a strong connection between fans, gamers and our partners that has a positive impact on practices within the industry and helps athletes earn without exploitation.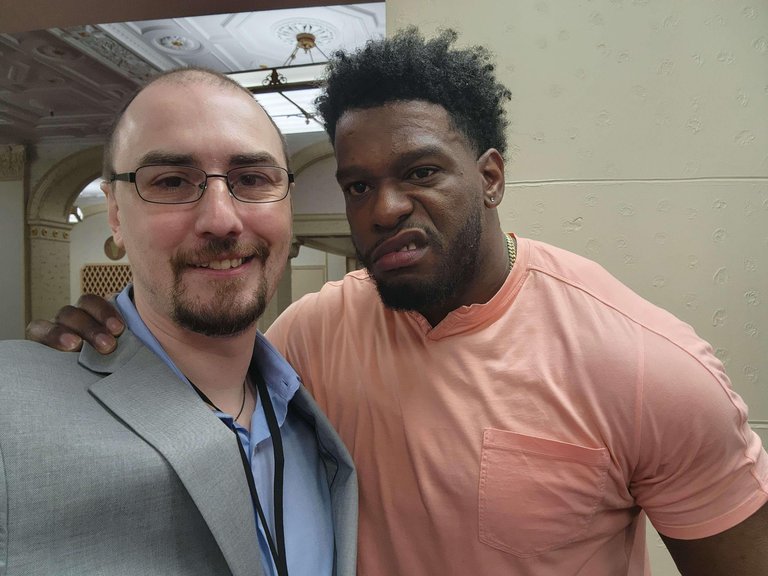 WOO CEO w/ current AEW TNT Champion Powerhouse Hobbs
Direct Benefit: A Portion of All Sales Go Back to Our Partner Wrestlers
Support for the independent, professional, and retired wrestlers who partner with Wrestling Organization Online is at the heart of our business model. Each time we release a new series of NFTs, a percentage of the sales is shared with our partner athletes. In addition, each time a partner wrestler NFT sells on the marketplace, 100% of the fees from that sale goes back to the wrestler in perpetuity. This sustainable way of creating a direct connection between the fans and our partner wrestlers is creating collectible pieces of wrestling history and long term income for a better industry future.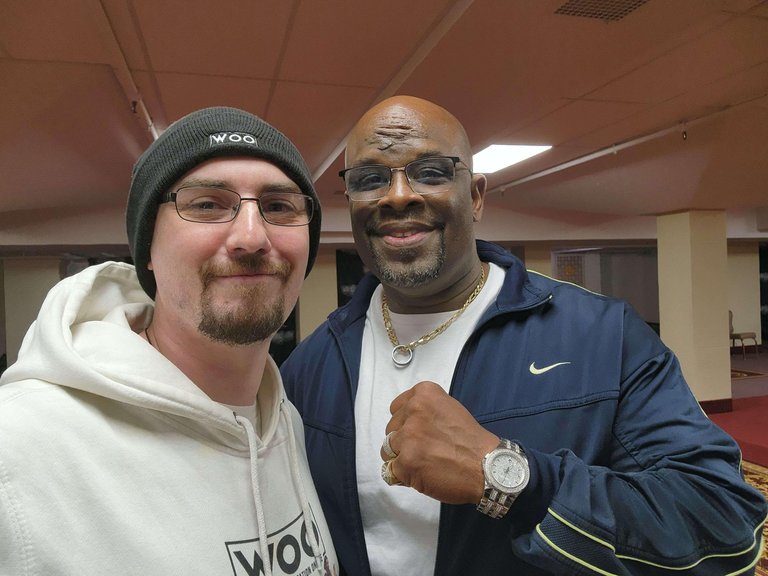 WOO CEO w/ WWE Hall of Famer D-von Dudley
How Can You Help?
As a fan of wrestling and gaming, you can directly support Wrestling Organization Online's mission of giving back to wrestling professionals by participating in our current sale of territories. Our first Territory sale is now live, where you can buy a city and build a venue where players can run shows and earn. This will help expand the game and community, and 10% of the sale will be shared with our partner wrestlers. By participating, you can be a part of a movement that supports the wrestlers who make wrestling entertainment possible.

Did you know we've recently launched our witness for @wrestorgonline, if you like what we're creating please consider supporting us by voting here.
Buy WOO Token and stake your WOO for APY!
Claim your airdrops for holding packs!
Use your NFTs in our minigame or WOO NFT mining!
Follow WOO on Twitter and join our Discord!
Check out our WHITEPAPER!
Get your packs from Hive-Engine and Tribaldex
#oneup #ctp #leofinance #alive #aliveandthriving #archon #neoxian #proofofbrain #hivepizza #spt
Visit our website to learn more and participate in the Territory sale here!
---
---