A Slow Grind is Still a Grind! + Gaming Token Lovers Giveaway #191 - 1000 STARBITS / 1 SPS / 100 DBLN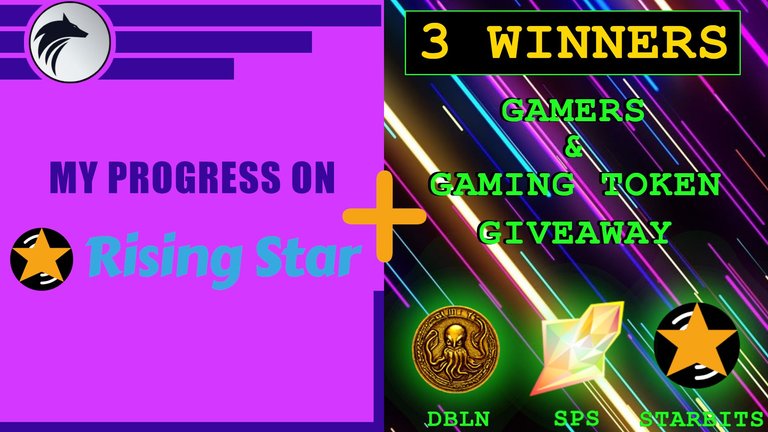 While I wait to see if I can get to 100k STARBITS - so I can buy a 12 packs bundle - I can't do much more on Rising Star, beside doing my 2 daily missions.
Yes, I'm sticking to that routine which is cutting in half the time I need to make a level: it's like having a x2 to my experience and starting a second mission before going to bed doesn't isn't a big deal. It's easy and quick and it's definetely pushing my account much faster to level 55.
Unlocking a new mission will be very satisfying, even if it won't change the world.
But, still, it will be an achievement and a small improvement to my earnings won't hurt my journey, will it? :)
---
My Stats...
Level 54
2410 fans
4347 skill
... and Assets
36k STARBITS
47 Cards
---
STARBITS Current Value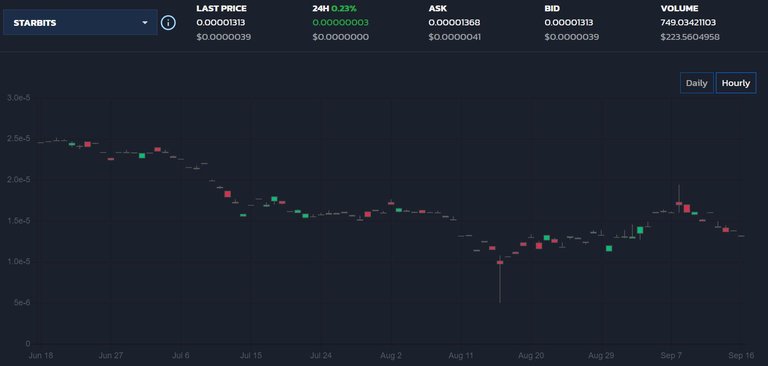 And now it's time for the
Giveaway for Gamers & Gaming Token Lovers 🎮🕹️
PRIZE POOL
1 SPS from Splinterlands
for the 1st 🥇 winner
100 DBLN from Serfdom & Sorcery
for the 2nd 🥈 winner
1000 STARBITS from Rising Star
for the 3rd 🥉 winner
---
HOW TO JOIN?
Leave a comment under this post within 46 hours from when this post is published: a little upvote will confirm your entry.
Only one entry per user is allowed, so please refrain from commenting multiple times.
The winner will be picked up with the help of the Hive random comment picker and will be announced in the next giveaway.
Upvote, follow or reblog are not required, but they would be greatly appreciated.
Followers will also stand a chance to win something when I reach specific targets here on #Hive (i.e. 200 followers).
What can you get? That's a secret! 😎
Here you can find my previous Legendary Giveaways!
---
WINNERS OF THE PREVIOUS GIVEAWAY #190
Congratulations @arveno, @herman-german, @oasiskp2 your prizes have been sent!
PROOF


TAG LIST
All eligible participants will be added here and they will receive a notification when I publish another giveaway.
If you don't want to be tagged, please leave the following comment (even if it's your first entry to the giveaway): "No tag, please".
---
Thanks and good luck everyone!
---
---