20 CL Packs Opening + Giveaway #69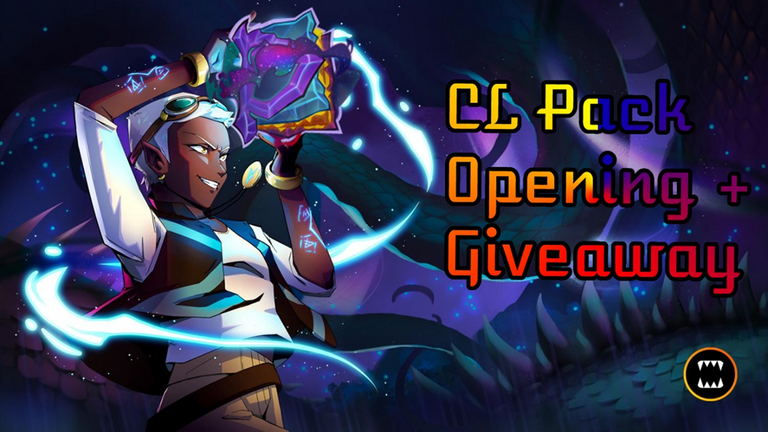 Greetings my fellow Splinterlandians. Apologies once again for my tardiness. The weekend was hectic and just didn't have the time to sit down and do my pack openings. Haven't really been keeping up with what's happening in SPL lately, so if you heard anything major, do let me know. the next major thing on the horizon that will greatly affect me is the 1 DEC charge for listing cards for rental. As you know, I have a decent number of GFs that I get from my pack openings that I list on the rental market for a little side income. I have been using SplinterRents to manage this, but with this 1 DEC change, they are putting their rental bot offline till they have the time to work out how to manage this. Not too sure what I will be doing with my rental. I will most probably take them off the rental market for now and see what my options are.
I must admit, I am quite superstitious when it comes to opening my packs. I like to open them up at a specific timing and in a specific order. At least I try to. So I was a minute late today and I was like shit, this is going to be a crappy pack opening again. While checking the unflipped cards, there was only 1 Legendary, better than zero Legendary I guess. Starting with the Commons, nothing really special till a little later when some GFs started popping up including a GF Deeplurker & Chaos Agent! 5 GF Commons in total. Only got 3 Rare Summoners, but 2 GF Rares with a GF Sloan! Ka-ching! 3 Epics only, but with Wave Brood & Forgotten One, that's some $$ there too. Flipped the Legendary, sadly no GF this time round, but out popped 2 Chaos Dragons….what a great way to finish the pack opening.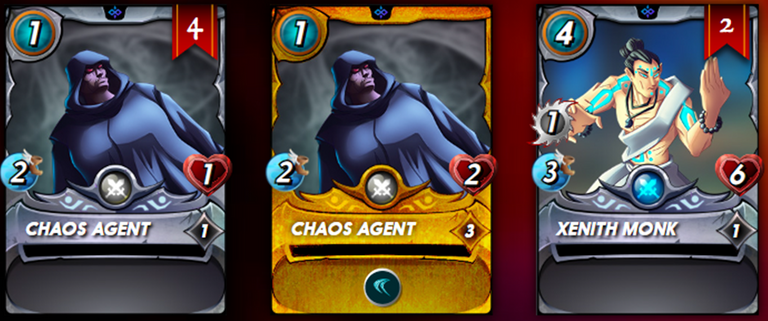 2 commons cards to choose from again, 1 Death & 1 Neutral. Carrion Shade (not a very popular guess) & Scavo Hireling (only slightly more popular). Pretty sure the Scavo Hireling would be guessed and given away this time. Omg, no one guessed it. Where did my Scavo Hireling guess go?? Was pretty sure someone chose it on a regular basis. Nonetheless, that's card #2 into the pool which will be give out after we accumulate 5 cards. Good luck on the next round and I promise to keep opening my packs every other day!
Instructions
In the comments below, guess which card would have the most duplicates.
Include your Splinterlands username (If different to your name here).
If there are no correct guesses, the card will go into a pool and the Hive Random Winner Picker will decide who gets it once there are 5 cards in the pool.
Tags
@olaf.gui, @luizeba, @bitandi, @morzhan, @seeweed, @noctury, @dstampede, @blitzzzz, @sheikh27, @akiraymd, @queen-silvia, @thaddeusprime, @alexis666, @darthsauron, @eijibr, @senyong, @gs1, @iamronny, @candnpg, @crazyphantombr, @rimurutempest, @jats-0, @hatdogsensei, @ieronimus, @pero82, @gagegida, @jdike, @rtonline, @circlebubble, @dafusa, @arieruzzzz, @acidosis, @bandada, @syel25, @treefrognada, @jonimarqu, @stevienics, @stekene, @holdeck, @darwinjj, @pulubengdugs, @steemmonstah, @daethical, @kryptofire, @imfarhad, @jmehta, @arniboi, @monsterbuster, @iamhewho, @scfather, @ebastion, @powermeat, @dtam, @subidu, @pandachef, @txrose, @leonchikov, @xykorlz, @dewabrata, @thedoc07, @dagz, @zonadigital21, @kramaric.goat, @bechibenner, @memess, @h4rr1s, @thetimetravelerz, @karwol, @ebastion, @reiell1, @fredkese, @shawnnft, @saydie
---
---