20 CL Packs Opening + Giveaway #40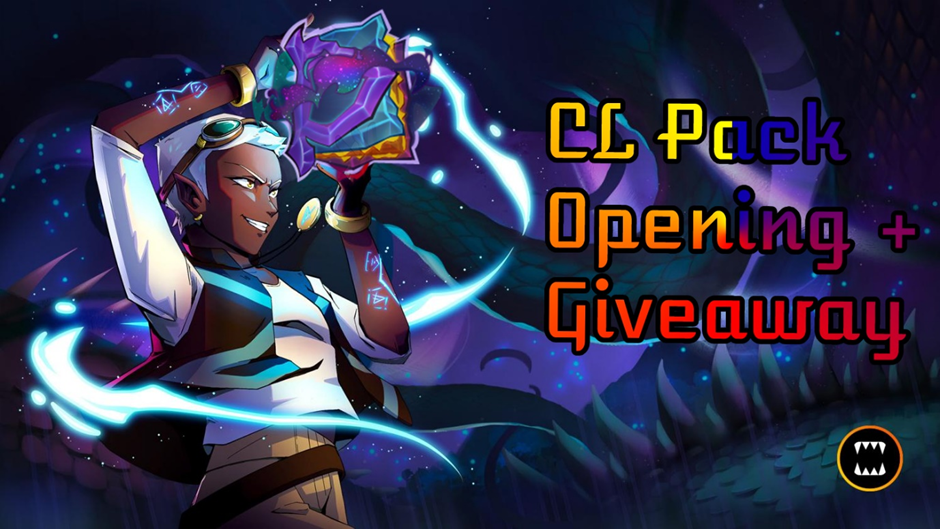 Hey everyone! Hope everyone is keeping well at the start of the year and not still hungover from all the partying. First day back at work today and man it was a struggle. Gotta pay the bills and buy more cards though. Lots of rumblings around SPL recently with the news that SPL sold a bunch of DEC to fund the liquidity pools and whether the DEC-B token should be soulbound or not. Personally, they should be soulbound like Credits if the purpose is for the players to lock in DEC-B mainly for Land usage.
Another decent pack opening to start the year with 3 Legendaries and 3 Epics. Also got 6 rare summoners and 5 GFs, including a GF Rare! Actually, it's better then decent as the cards will definitely help me. I got an Adelade Brightwing, which should help me max her out. Not using her at the moment though as I am still building my deck, so she's on the rental market. That's the thing about buying cards cos even though you can't used them yet, you can still rent them out and get some DEC to rent the cards you want to play with.



Let's see if we have any winners today as just by opening packs, I had a gut feel we are going to see a card given away today. Most duplicated cards are the Kulu Swimhunter and Flying Squid and it was the first person making a guess. @syel25 got it right and totally deserves it as he's one of the regulars! Congrats mate!
Instructions
In the comments below, guess which card would have the most duplicates.
Include your Splinterlands username (If different to your name here).
If there are no correct guesses, the card will go into a pool and the Hive Random Winner Picker will decide who gets it once there are 5 cards in the pool.
Tags
@olaf.gui, @luizeba, @bitandi, @morzhan, @seeweed, @noctury, @dstampede, @blitzzzz, @sheikh27, @akiraymd, @queen-silvia, @thaddeusprime, @alexis666, @stamato, @darthsauron, @eijibr, @senyong, @gs1, @iamronny, @candnpg, @crazyphantombr, @rimurutempest, @jats-0, @hatdogsensei, @ieronimus, @pero82, @gagegida, @lumpiadobo, @jdike, @rtonline, @circlebubble, @dafusa, @arieruzzzz, @acidosis, @bandada, @syel25, @treefrognada, @jonimarqu, @stevienics, @stekene, @holdeck, @darwinjj, @pulubengdugs, @steemmonstah, @daethical, @kryptofire, @imfarhad, @jmehta, @arniboi, @monsterbuster, @iamhewho, @scfather, @ebastion, @powermeat, @dtam, @subidu, @pandachef, @sirsmokesalot96
Posted using Splintertalk
---
---