20 CL Packs Opening + Giveaway #44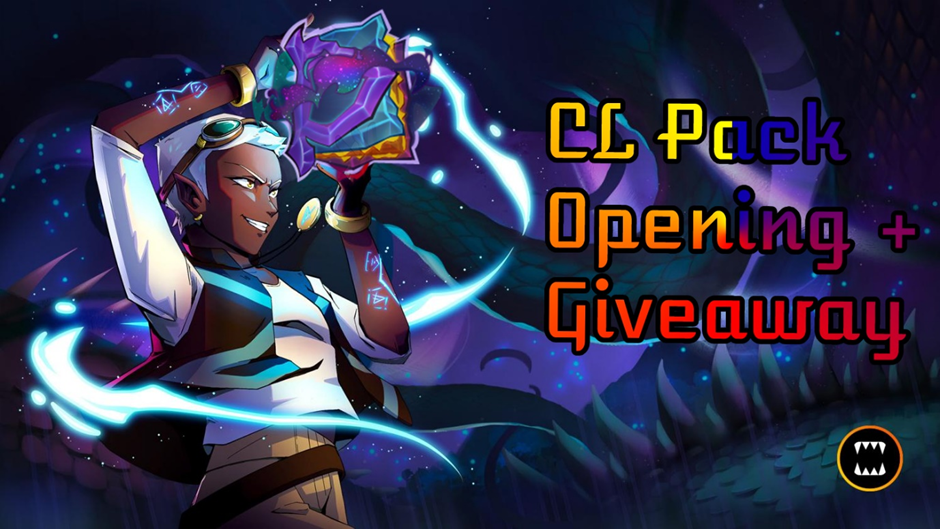 Hey everyone! Been a fairly busy two days in SPL. Firstly, the DEC-B proposal got passed, as expected. Although there was a lot of discussion amongst the community and some SPS whales did vote against it, so I see that as a good sign that the community is engaged. Secondly, the Townhall mentioned that the new reward cards will be soulbound and there was going to be a Summoner with the ability to include 1 Gladiator card! Now that's massive and could make the whole soulbound reward cards worthwhile if there are as strong as the Gladiator cards. Lastly, the Winterfest promo is almost over, so if you haven't gotten your fill of the Salty Bear, now is the time.
This pack opening wasn't anything to shout about. Only got 1 Legendary and it's one that I am not collecting actively to max out. Got another 5 Epics and 7 Rare Summoners which is nice, but doesn't cover the cost of the packs. At least Rare Summoners are very rentable, so that should soften the impact.




Would you believe I got 5 Soul Stranglers which is a rare card? Also got 5 Riftwings which someone did guess correctly. Looks like Death splinter is well represented this time round. The winner for this pack opening is @scfather. Congrats mate!
Instructions
In the comments below, guess which card would have the most duplicates.
Include your Splinterlands username (If different to your name here).
If there are no correct guesses, the card will go into a pool and the Hive Random Winner Picker will decide who gets it once there are 5 cards in the pool.
Tags
@olaf.gui, @luizeba, @bitandi, @morzhan, @seeweed, @noctury, @dstampede, @blitzzzz, @sheikh27, @akiraymd, @queen-silvia, @thaddeusprime, @alexis666, @stamato, @darthsauron, @eijibr, @senyong, @gs1, @iamronny, @candnpg, @crazyphantombr, @rimurutempest, @jats-0, @hatdogsensei, @ieronimus, @pero82, @gagegida, @lumpiadobo, @jdike, @rtonline, @circlebubble, @dafusa, @arieruzzzz, @acidosis, @bandada, @syel25, @treefrognada, @jonimarqu, @stevienics, @stekene, @holdeck, @darwinjj, @pulubengdugs, @steemmonstah, @daethical, @kryptofire, @imfarhad, @jmehta, @arniboi, @monsterbuster, @iamhewho, @scfather, @ebastion, @powermeat, @dtam, @subidu, @pandachef, @sirsmokesalot96, @txrose, @leonchikov, @xykorlz, @dewabrata
Posted using Splintertalk
---
---