20 CL Packs Opening + Giveaway #47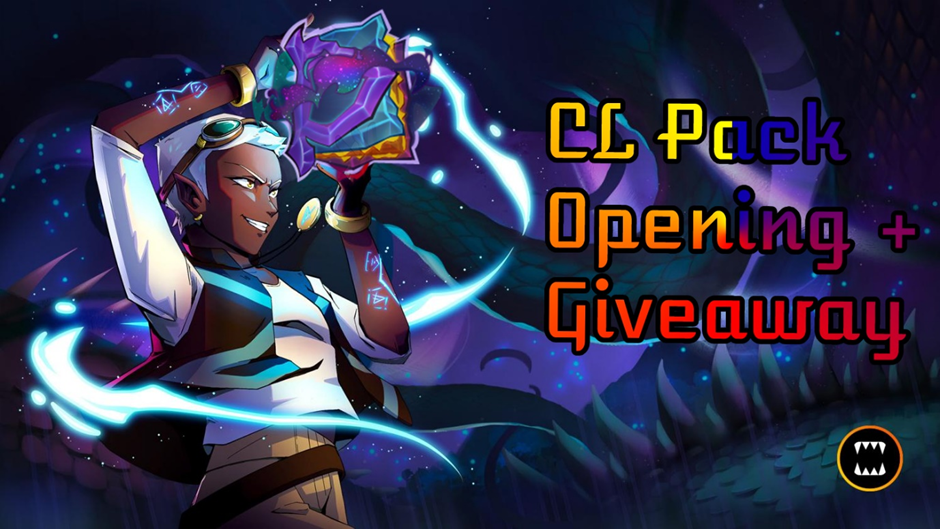 Hey everyone! Crazy day in SPL today for sure. Big spike in the prices of several reward cards today as the Pelacors went out of print after EOS. Also several of the newer Legendary reward cards jumped hard! The reason is during the Townhall this morning, it was announced that the new reward cards will be Soulbound and once they start printing, all the current reward cards will stop printing, regardless of the print rate. This means all the newer reward cards will have a reduced supply, so get them while you can. I am definitely feeling the FOMO now….
So the last pack opening was really good and a hard act to follow. However this pack opening definitely did not disappoint. Started off with 2 GF Rares and 4 Rare Summoners. This was followed by 5 Epics and if you know me, I like seeing Epics drop. Now to the Legendaries….hohoho. 5 Legendaries in total, and not the cheapie ones too. The cheapest one was Adelade Brightwing and the most expensive one, the Legendary Water Summoner, Possibilus. Twice in a row!!




Pretty sure we will be giving a card today. Three cards came up 5 times, namely Gargoya Scrapper, Shadow Snitch and Crypt Beetle. And I was right, we have winner @crazyphantombr!! Congrats mate! Keep guessing and good luck!
Instructions
In the comments below, guess which card would have the most duplicates.
Include your Splinterlands username (If different to your name here).
If there are no correct guesses, the card will go into a pool and the Hive Random Winner Picker will decide who gets it once there are 5 cards in the pool.
Tags
@olaf.gui, @luizeba, @bitandi, @morzhan, @seeweed, @noctury, @dstampede, @blitzzzz, @sheikh27, @akiraymd, @queen-silvia, @thaddeusprime, @alexis666, @stamato, @darthsauron, @eijibr, @senyong, @gs1, @iamronny, @candnpg, @crazyphantombr, @rimurutempest, @jats-0, @hatdogsensei, @ieronimus, @pero82, @gagegida, @jdike, @rtonline, @circlebubble, @dafusa, @arieruzzzz, @acidosis, @bandada, @syel25, @treefrognada, @jonimarqu, @stevienics, @stekene, @holdeck, @darwinjj, @pulubengdugs, @steemmonstah, @daethical, @kryptofire, @imfarhad, @jmehta, @arniboi, @monsterbuster, @iamhewho, @scfather, @ebastion, @powermeat, @dtam, @subidu, @pandachef, @sirsmokesalot96, @txrose, @leonchikov, @xykorlz, @dewabrata, @thedoc07
Posted using Splintertalk
---
---