20 CL Packs Opening + Giveaway #48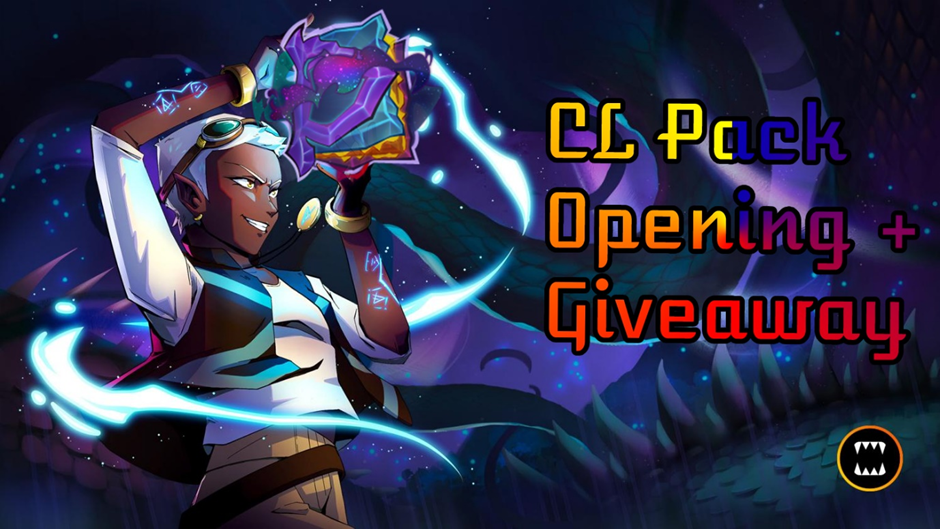 Hey everyone! I haven't been keeping track of everything SPL, but looks like Nate dropped some more leaks of what the new Soulbound cards will look like and the 3 ruleset battles! 3 rulesets will be a massive game changer. I struggle with 2 rulesets at times, I can't imagine how this will turn out. Definitely will need someone to digest it when it drops.
Looks like my packing luck has deserted me this time after two really good openings. I still got 2 Legendaries and 7 Rare Summoners which is good. Only 3 Epics and 1 GF which was a Rare Mycelic Slipspawn. It's a case of the law of the averages whereby you have some good days and some not so good days. If you open enough packs, it all averages out eventually. I haven't really kept track, but I think I am doing ok I hope. I did buy the majority of the packs at around $2.50 perhaps. I try not to think about it as it's a bear market and everything is in the shits anyways. Just gotta be patient and ready for when the market turns.




Most duplicate card is the Green Mycelic Morphoid. An extremely versatile 1 mana filer which has thorns at Level 3. I like it and it's definitely good to have in your deck. Not a popular choice among the guesses and this will have to go into the pool at #2. Coincidentally, both cards in the pool are from the Earth Splinter. Earth not getting much love in the guesses. Keep those guesses coming in and if you haven't looked at the pre-proposals, I recommend having a read and throwing your support at them if they interest you. It's you having a say in the game you love to play!
Instructions
In the comments below, guess which card would have the most duplicates.
Include your Splinterlands username (If different to your name here).
If there are no correct guesses, the card will go into a pool and the Hive Random Winner Picker will decide who gets it once there are 5 cards in the pool.
Tags
@olaf.gui, @luizeba, @bitandi, @morzhan, @seeweed, @noctury, @dstampede, @blitzzzz, @sheikh27, @akiraymd, @queen-silvia, @thaddeusprime, @alexis666, @stamato, @darthsauron, @eijibr, @senyong, @gs1, @iamronny, @candnpg, @crazyphantombr, @rimurutempest, @jats-0, @hatdogsensei, @ieronimus, @pero82, @gagegida, @jdike, @rtonline, @circlebubble, @dafusa, @arieruzzzz, @acidosis, @bandada, @syel25, @treefrognada, @jonimarqu, @stevienics, @stekene, @holdeck, @darwinjj, @pulubengdugs, @steemmonstah, @daethical, @kryptofire, @imfarhad, @jmehta, @arniboi, @monsterbuster, @iamhewho, @scfather, @ebastion, @powermeat, @dtam, @subidu, @pandachef, @sirsmokesalot96, @txrose, @leonchikov, @xykorlz, @dewabrata, @thedoc07
Posted using Splintertalk
---
---