20 CL Packs Opening + Giveaway #49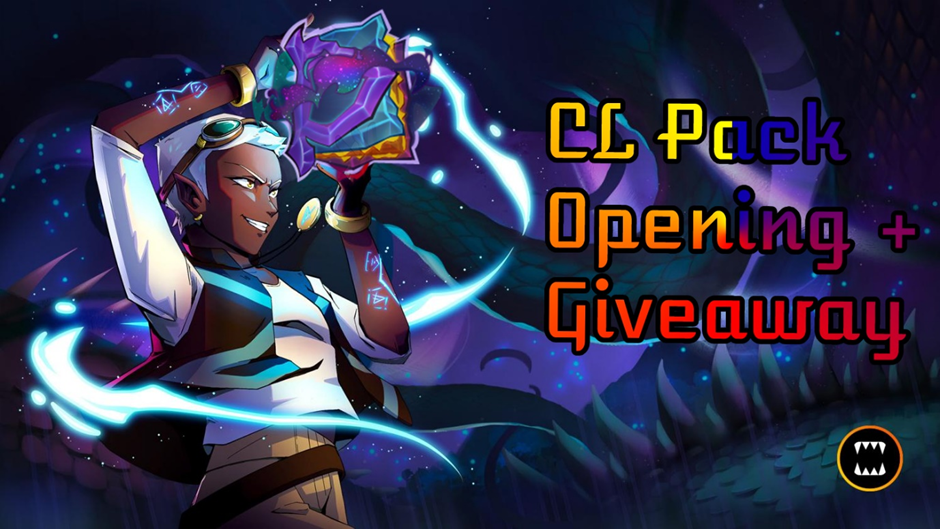 Hey everyone! Happy Lunar New Year to those who are celebrating. Apologies for the missed day I was busy getting all the things ready for the Lunar New Year. For those who don't know, it's the year of the Rabbit. Haven't been catching up on SPL news, but just glancing through and I noticed that Soulbound cards are going to start next season? And DEC is at $0.66!!
So this was a Lunar New Year packing opening by my daughter. She enjoys it as much as me and I have trained her to get super excited about the cards that have a gold frame around them and shake when you hover over them 😊 Once again, GFs weren't coming my way this time round, only got 1 GF common. 7 Rare summoners though, coupled with 6 Epics which is a decent haul in my opinion. There were two Legendary cards to flip, but I ended up with 3 Dragon Legendaries, of which 2 of them were Quix! What a great way to end Day 1 of the Lunar New year for me.




6 Scavo Chemists decided to grace our opening this time around. I don't believe they get guessed much as they don't regularly appear in my most duplicated list. Lots of guesses for Deeplurker and Supply Runner. Seems like not much luck this time round and that's card #3 in our pool. Everyone needs to start farming for those rewards cards before they go out of print. The next week should be very very interesting.
Instructions
In the comments below, guess which card would have the most duplicates.
Include your Splinterlands username (If different to your name here).
If there are no correct guesses, the card will go into a pool and the Hive Random Winner Picker will decide who gets it once there are 5 cards in the pool.
Tags
@olaf.gui, @luizeba, @bitandi, @morzhan, @seeweed, @noctury, @dstampede, @blitzzzz, @sheikh27, @akiraymd, @queen-silvia, @thaddeusprime, @alexis666, @stamato, @darthsauron, @eijibr, @senyong, @gs1, @iamronny, @candnpg, @crazyphantombr, @rimurutempest, @jats-0, @hatdogsensei, @ieronimus, @pero82, @gagegida, @jdike, @rtonline, @circlebubble, @dafusa, @arieruzzzz, @acidosis, @bandada, @syel25, @treefrognada, @jonimarqu, @stevienics, @stekene, @holdeck, @darwinjj, @pulubengdugs, @steemmonstah, @daethical, @kryptofire, @imfarhad, @jmehta, @arniboi, @monsterbuster, @iamhewho, @scfather, @ebastion, @powermeat, @dtam, @subidu, @pandachef, @sirsmokesalot96, @txrose, @leonchikov, @xykorlz, @dewabrata, @thedoc07
Posted using Splintertalk
---
---