Rising Star Giveaway No.351 - 2000x Starbits to the Winner!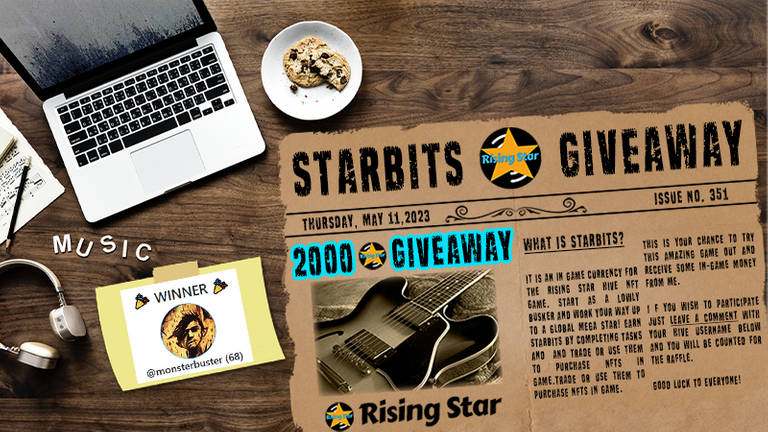 ---

---
I have started Rising Star at the beginning of May, 2022 and I love already even though I am not a musician and don't understand nor saw in real life any of the instruments within the game 😅. What I like is the relaxed gameplay where you are not getting frustrated and you are continually grow playing the game. Finally I reached Level 125 and managed to get the Millionere Card (so happy for that 😇) and so I would like to participate giving away some of my Starbits (1000x at a time, which I will increase when my account reach higher levels! 💪) to my supporters to help them grow through this journey with me. 😇
1️⃣ I have reached the 100th post with this giveaway and I would like to take the opportunity to thank you to all of my loyal Followers 😉 and to the Risingstar Team 🙏 for the continous support that they gave me to continue spread the word about this game and to do this giveaways! 😇
So from the 100th post I will increase the amount of Starbits to 1000 for the Lucky Winner every day. 🍀
2️⃣ Another milestone achieved with the great support I received and that is the 200th giveaway post of mine. I am so happy that we reached so far and I would love to continue doing this as long as this game is alive. 😊
3️⃣ I have reached another milestone, which is the Level 100 and celebrate that I will increase the Starbits that I am giving away to 2000 from now on. 😌


Giveaway Rules
If you wish to participate:
Please leave a comment with your Rising Star username. 🍀
Upvote, Re-blog and Tips are not required, but if I have enough resource I will return some !LOL, !PGM, !LUV back to my gifters. 🎁
I will be using the https://filoz.info/picker/ to determine the eligible Winner when the post pays out a week later. 🎉

Winner Announcement
I would like to announce the Winner of the Rising Star Giveaway No.344 - 2000x Starbits to the Winner! post, who receives the 2000 Starbits is 👑 @monsterbuster. 👑 Congratulations! 🎁
---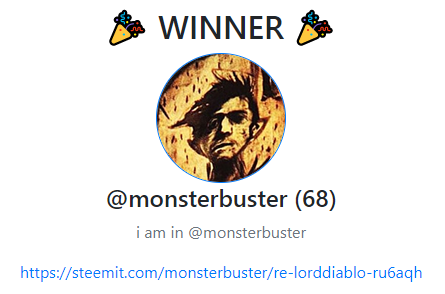 ---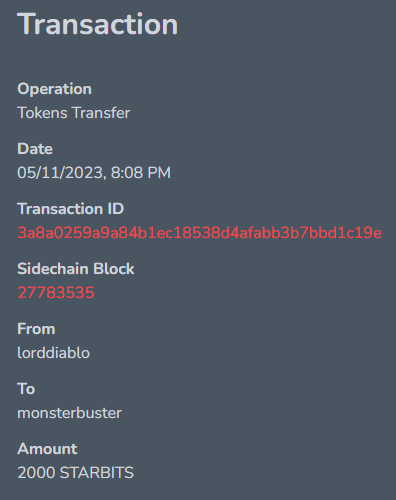 Notification List: (If you want me to add you to the list please write TagMe in the comment section and if you don't want to be notified anymore, please use the RemoveTag in your comment and I will remove you from here. 😉)
! [Past participants] @vaynard86, @noctury, @jfang003, @ifarmgirl, @henruc, @screamheart, @deathstarer7, @tinyputerboy, @amaillo, @jdike, @handtalk5, @belhaven14, @beerlover, @xheadhunterz, @davideownzall, @isnochys, @amaari, @yeckingo1, @coquicoin, @ricardoeloy, @blitzzzz, @wazock, @tfranzini, @maggotmilk, @tengolotodo, @ghostlybg, @mauriciolimax, @adysscheryl, @eddqq, @nietokilll, @johnripper, @boscohage, @olympicdragon, @blesker, @ruralio, @hoosie, @codingdefined, @orenj1, @doombot75, @boeltermc, @urkanon, @n1t0, @splinterlandsnet, @imfarhad, @supriya.gupta, @mario02, @nasty13322, @vicer0y, @bntcamelo, @Dagger88, @kraus, @stevermac1966, @pregosauce, @guurry123, @ultralawzski, @kaniz, @bokica80, @lespipirisnais, @operahoser, @bimskies, @dirolls, @nopasaran72, @ecto1337, @daje10, @d-zero, @joalheal, @steemstreems, @pius82, @djbagman, @tokutaro22, @ricestrela, @captainquack22, @thranax, @newnow497, @stewie.wieno, @gomek, @camillecrls629, @suara8, @laaalunaaa, @sorsa, @danideuder, @heidy17, @golddiggernrw, @heatman, @peniel2010, @tydynrain, @caren07, @yorra, @bandada, @arieruzzzz, @longganisan, @treefrognada, @dk1trade, @new.things, @ieronimus, @outwars, @kryptofire, @diegoloco, @syel25, @olaf.gui, @bitandi, @joalheal, @valentin86.
Thank you to all who was participated in my giveaway!🍀 May the Luck Be With All of You!!! 🍀

If you are just starting this game you can use my referral link to sign-up and if you have any question please feel free to ask. 😉

---
---