My Splinterland Card Drawing #18.
Hello, I am sorry that this is a day late, I was exhausted and could not stay awake very long and when I was awake had other more important family matters to take care of. I will let you know that I will be doing an extra contest on the fourth of Jully for a Legendary. I have the list done and it will be at the bottom of the blog. I have noticed again some people that have used ! commands that I give points for don't go thru so if you don't see your name there means your command never worked. I want to thank all of you for all the best wishes, support and for being understanding and positive with the comments. All of you are awesome and I could not have paid for a better community of people. THANK YOU ALL for being understanding.
I am now down to every 2 days, and I am sorry to say that I have decided it is going to stay at 2 days for a while. For each card that I put up for prizes, I have also added the lore of the card below them, read them if you are interested, together they kind of make a story. If you can do an upvote so the cards can get better everything these giveaways make, go to getting better cards it is not for me.
Congratulations on the to the winners of drawing #17 who were thaddeusprime, fishbone08 and noonespecialz who got an extra Chaos Legion card for being followers.
The cards are sent.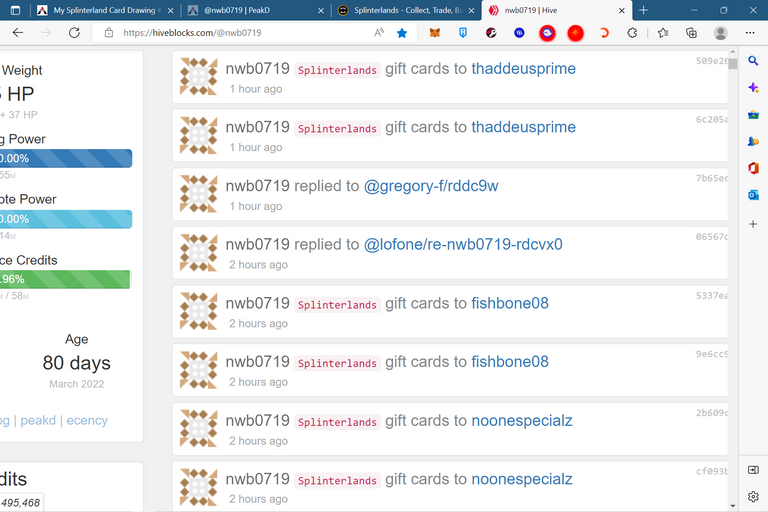 Now on to the drawing.
I have decided to start giving to the community by holding a card raffle every five days starting off,(Now down to every two days) then decreasing every two raffles, until it is every day. I have had to change it two every two days for a while do to family business.
It will consist of a first, second and third place, randomly selected. The hive that is earned will be used for future contests for more expensive cards. The more followers, upvotes and comments, the better the drawing gets. I have added where you can get extra entries into the drawing not required but very appreciated.
To be entered:
*Comment bellow and like.
*Add your in-game name in comment.
*Repost= extra entry(more than ten followers)
*Mining in the comment with !HBIT= extra entry
*Please follow=extra entry and it you take 1st, 2nd, or 3rd place you get an extra random card, not required but very appreciated.
*Check out TEERANDOM on TWITCH.TV, follow and get an extra entry into every drawing.
THE CARDS
                                         First Place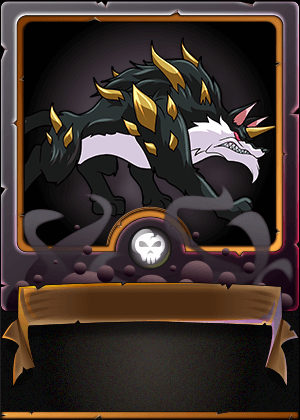 The Spineback Wolves of Mortis have more defense mechanisms than any wolf should need. The spikes on their backs and necks prevent blind side attacks, their teeth can tear through a Bronk's rump, and their saliva is a powerful corrosive acid that the Gloridax are still attempting to weaponize.
                                         Second Place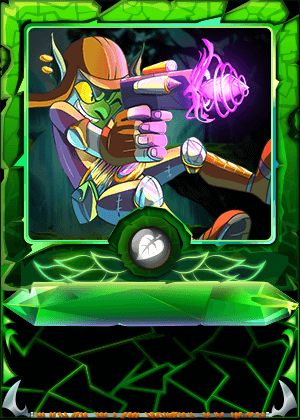 For such light and simple-looking devices, it is a wonder how hard these little guns shoot their darts. The small-framed Goblins of Gobson are never quite prepared for the recoil of the dart guns, often being knocked off their feet as they fire. Perhaps they ought to call them dart cannons, but then what would they call the much-larger dart cannon that is still in its final engineering stages?
                                          Third Place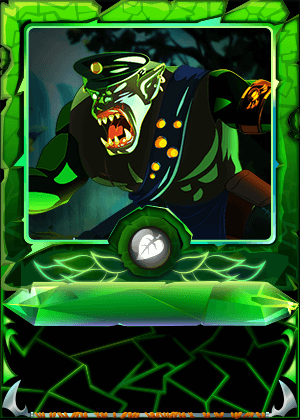 The Lyverian army has found that troops are best trained by an Orc. Their ugliness scares recruits into line, and they are always shouting and snarling, even when calm. Orcs and their families are well rewarded in seed coins for their service to the Kingdom of Lyveria.
GOOD LUCK
THE POINTS LIST
screamheart-111
candnpg-111111111
jakkal-2card-
kheldar1982-111
instamental-1111
curtis90-11111111
dub-c-111111111
eijibar-1
drnoobpro-11
tinyputerboy-111
thaddeusprime-111111
shawnmichael-gt-1111
elfino28-1111
casimirio-1111
taintedblood-11
eustacekid-1111
gregory-f-11111111
maakue-1
waynechuasy-1111
danideuder-111
lorddiablo-1
arpuch-111111111
mxm0unite-1
kimikimi-1
txracer-11
xheadhunterz-11111
noonespecialz-11
Please let me know if you do not want to be on this list below for my giveaway's.
@lorddiablo @monster.farmer @teerandom @mattlafourcade @walnutz
@blackfoot92 @aemaez @eirth @alexis666 @fire-born @yasky @Butops
@emitv @jakkal @drnoobpro @shawnmichael-gt @thegoliath @rtonline @eirik @sheikh27 @luizeba @tengolotodo @blitzzzz @dubble @relf87 @mr-house @seeweed @patomal666 @handtalk5 @mcrahman91 @dagz @kimikimi @hatdogsensei @highhaschdi @spicywing @kheldar1982 @tertius @danideuder @circlebubble @lordflu @magalli @cynano @casimirio @kyo-gaming @stekene @bananofarmer @dtam @dewabra @jmehta @makhinoo @amaillo-m @jfang003 @irisworld @pix21 @technocrypton @elfino28 @candnpg @squishna @ghostlybg @gregory-f @taintedblood @screamheart @trashyomen @nex711 @myeong @mairapanelo @thaddeusprime @orebutb3 @tinyputerboy @nysster @instamental @stamato @kimikimi @curtis90 @jingo-submo @lordanquek @ianballantine @vaporent @donpapy @ecto1337 @diochen @deathstarer7 @henruc @scfather @submo @mxm0unite @brando28 @pero82 @pandachef @tub3r0.gaming @highfist @mcrahman91 @tedus @koodies @assasinos3 @derfabs @gondek @lordshah @flummi97 @karmaa13 @lovefallen @tub3r02 @dub-c
---
---