My Splinterland Card Drawing #6.
I am now down to 3 days, almost hitting that everyday spot so after this giveaway is over it will go to every two days. I have decided to add the lore of each card that I put up for prizes, read them if you are interested, together they kind of make a story. I also want to let you know that I will be doing an extra card giveaway at the end of May for either a LEGENDARY or a GOLD FOIL CARD, not quite sure which on yet. It will be more difficult than just entering your IGN, I will let you know that it is going to be a riddle and not an easy one. Congratulations to Dub-c for guessing the right word for the question mark symbol and I hope you like that gold foil card.
I thank all of you for all the support, y'all are awesome and I love this community. Everyone is helpful, supportive and just overall nice!
Congratulations on the to the winners of drawing #5. Flummi97 and Henruc got extra Chaos Legion cards for being followers.
The cards are sent.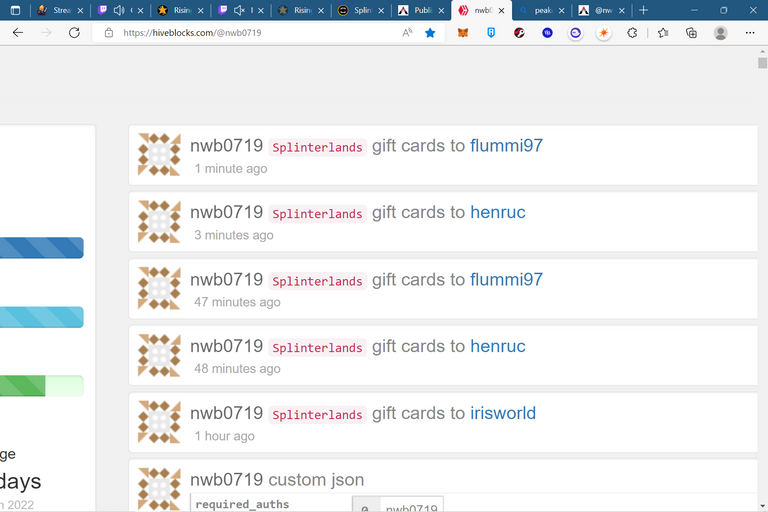 Now on to the drawing.
I have decided to start giving to the community by holding a card raffle every five days starting off,(Now down to every three days) then decreasing every two raffles, until it is every day.
It will consist of a first, second and third place, randomly selected. The hive that is earned will be used for future contests for more expensive cards. The more followers, upvotes and comments, the better the drawing gets. I have added where you can get extra entries into the drawing not required but very appreciated.
To be entered:
*Comment bellow and like.
*Add your in-game name in comment.
*Repost= extra entry(more than ten followers)
*Mining in the comment with !HBIT= extra entry
*Please follow=extra entry and it you take 1st, 2nd, or 3rd place you get an extra random card, not required but very appreciated.
*Check out TEERANDOM on TWITCH.TV, follow and get an extra entry into every drawing.
THE CARDS
                                         First Place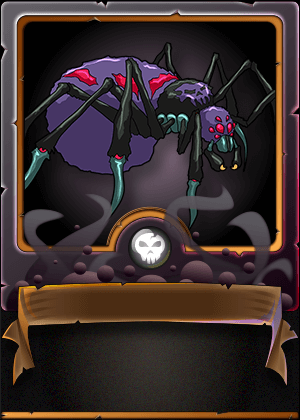 The second form of a Dark Eternal is determined by the state of the soul. Some of the more twisted souls take insect form, and the Haunted Spider is the favorite. The projectile venom and massive, armored thorax make the Haunted Spider a formidable (and intimidating) enemy in any battle.
                                         Second Place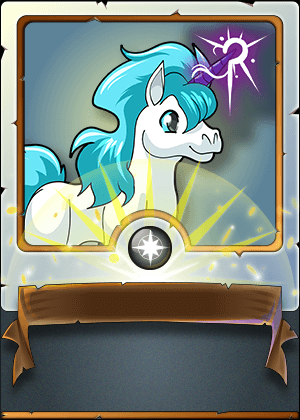 There has been a Unicorn baby boom in the last few years that has all Khymians nervous. Baby Unicorns are much better natured than their older relatives. They already possess magical powers, but they're simply adorable, and they do not yet realize that they are sacred. The problem is that they tend to wander wherever they please, often getting themselves into trouble. Terrible cosmic events always happen when a Unicorn is killed, even if the Unicorn is small. With small Unicorns wandering the streets of Shimmer City, the Khymians are on edge.
                                         Third Place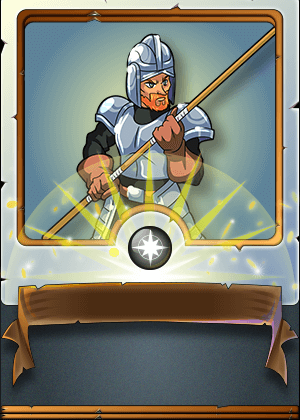 The Warriors of the Silver Shield are the first line of defense for Khmyeria. They live simple lives, ready to be deployed at any moment, even though most of their missions are trivial errands. When a battalion of Warriors is deployed, the tips of their spears often find trouble where there is none.
GOOD LUCK
Please let me know if you do not want to be on this list for my giveaway's.
@lorddiablo @monster.farmer @teerandom @mattlafourcade @walnutz
@blackfoot92 @aemaez @eirth @alexis666 @fire-born @yasky @Butops
@emitv @jakkal @drnoobpro @shawnmichael-gt @thegoliath @rtonline @eirik @sheikh27 @luizeba @tengolotodo @blitzzzz @dubble @relf87 @mr-house @seeweed @patomal666 @handtalk5 @mcrahman91 @dagz @lofone @jin-out @hatdogsensei @highhaschdi @spicywing @kheldar1982 @tertius @danideuder @circlebubble @lordflu @magalli @cynano @casimirio @kyo-gaming @stekene @bananofarmer @dtam @dewabra @jmehta @makhinoo @amaillo-m @jfang003 @irisworld @pix21 @technocrypton @elfino28 @candnpg @squishna @ghostlybg @gregory-f @taintedblood @screamheart @trashyomen @nex711 @myeong @mairapanelo @thaddeusprime @orebutb3 @tinyputerboy @nysster @instamental @stamato @kimikimi @curtis90 @jingo-submo @lordanquek @ianballantine @vaporent @donpapy @ecto1337 @diochen @deathstarer7 @henruc @scfather @submo @mxm0unite @brando28 @pero82 @pandachef @tub3r0.gaming @highfist @mcrahman91 @tedus @koodies @assasinos3 @derfabs @gondek @lordshah @flummi97 @karmaa13 @lovefallen @tub3r02
---
---