TOURNAMENT GUIDE : TOP 3 MODERN SILVER GOLD FOIL (500 SPS REWARDS) AND GIVEAWAY #57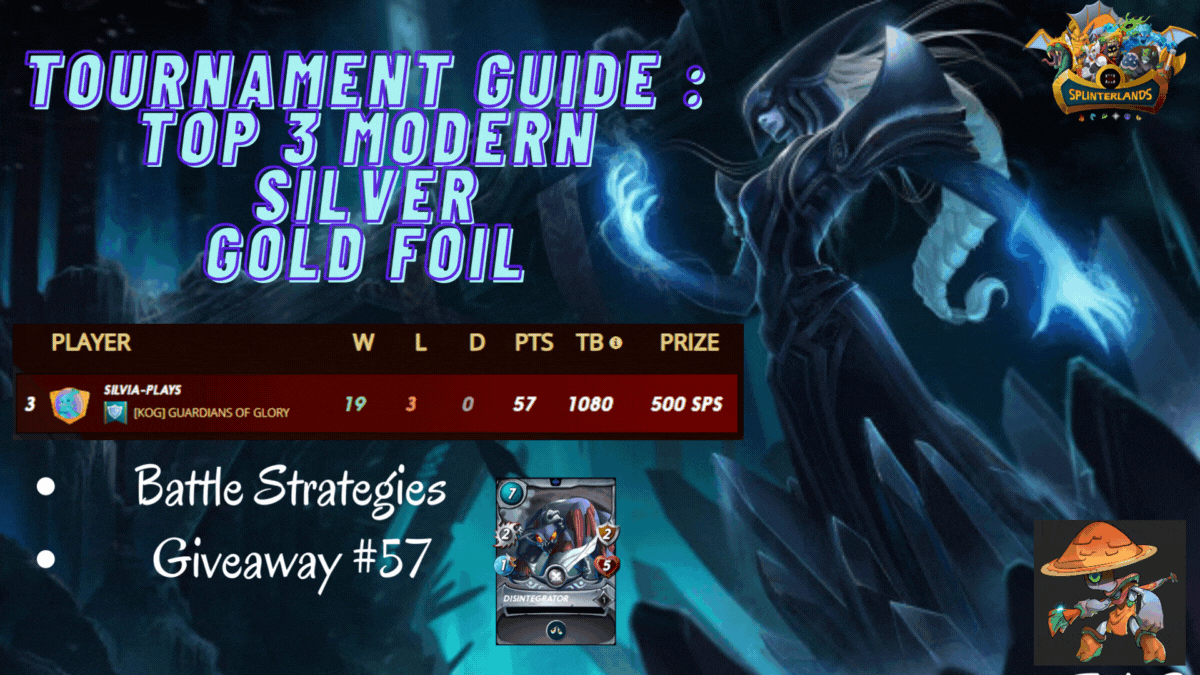 Source of picture
~ 😘 Hello Splinterlands lovers around the world 😘 ~

Alright, The top 5 strategies that we are going to discuss in depth are :
Combine Scattershot attack with Blast damage
Dr. Blight is a good option for battle with less than 25 mana
Double Healers with Opportunity in Silence Summoner Ruleset
Always anticipate Yodin when Fire is available and mana is high
Reduce Opponent magic and ranged damage in high mana battle
At the beginning of this article, I will share the result of the first and final round of the tournament and... at the end, there will be a giveaway #57 to grab. Let's get started !

- TOURNAMENT RESULT -
The tournament that I would like to share is called "Summun Infuria Modern Silver Gold Foil" where players can only use Modern Edition cards and Gold Foil for summoners and monsters. Here is the result of all matches in round 1 :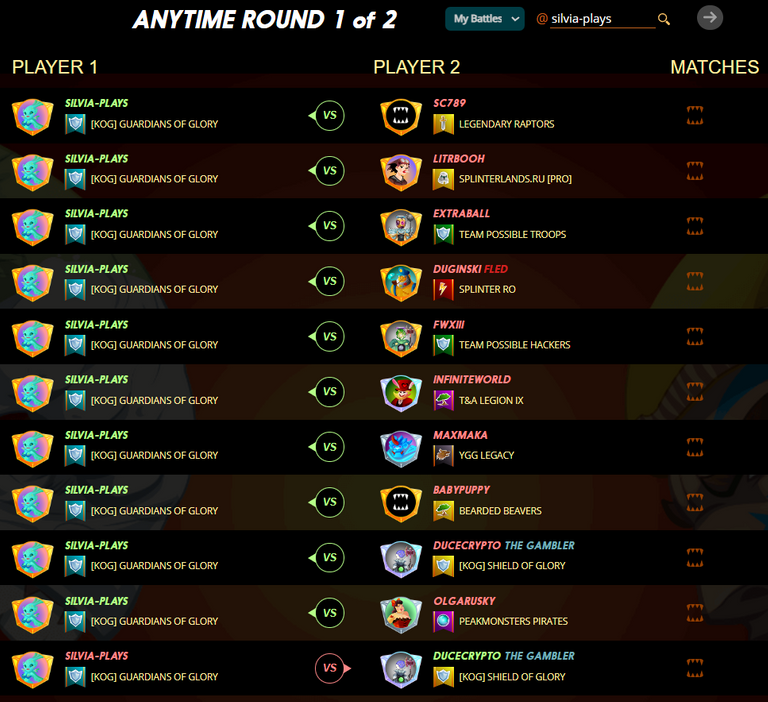 ---
And Here is the result of the final round :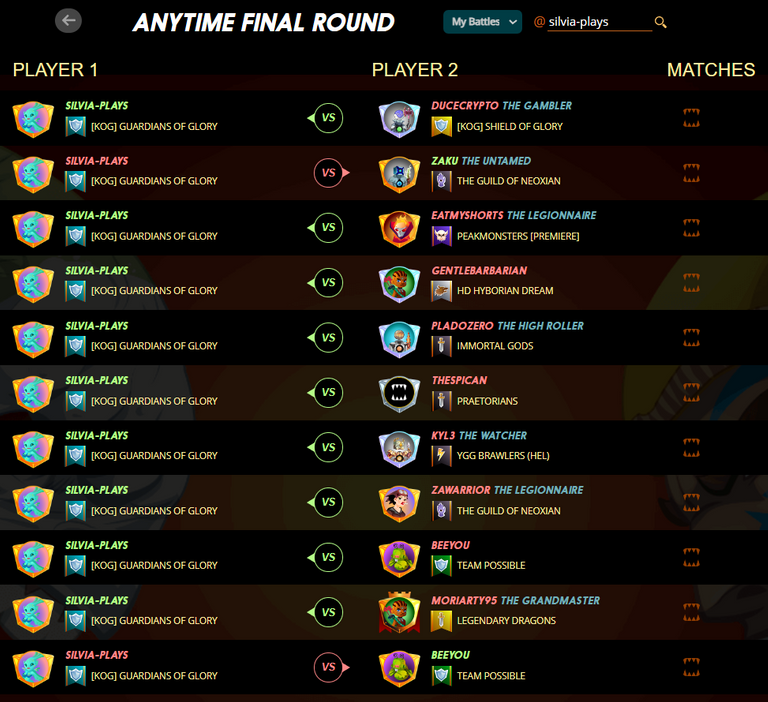 - COMBINE SCATTERSHOT ATTACK WITH BLAST DAMAGE -
| Ruleset | Mana | Element |
| --- | --- | --- |
| Aimless | 27 | Fire, Water, Life, Death |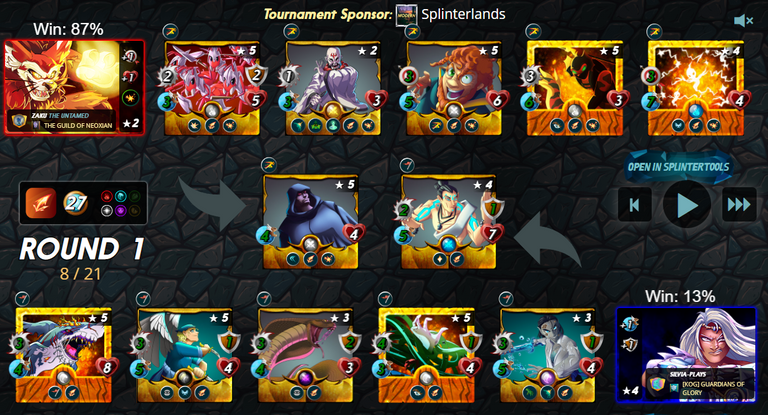 The first strategy is using the Blast unit monsters in the aimless ruleset where all the attacks are scattershot. The same strategy can be applied when the ruleset is explosive weaponry, fire splinter is available and mana is high then we can use The "Conqueror Jacek" as the summoner. That way we can create the Scattershot Blast attack. One thing that we need to remember is that, this kind of strategy is risky. The damage given to the opponent would be tremendous but still using that strategy is still risky as the opponent who focused their attack could kill the opponent's monster one by one, either from the first position or sixth position. So the speed is matter, I think that's why the team put +2 speed for Jacek.

- DR. BLIGHT IS A GOOD OPTION WHEN THE BATTLE HAS LESS THAN 25 MANA -
| Ruleset | Mana | Element |
| --- | --- | --- |
| Healed Out, Stampede | 24 | Fire, Water, Dragon |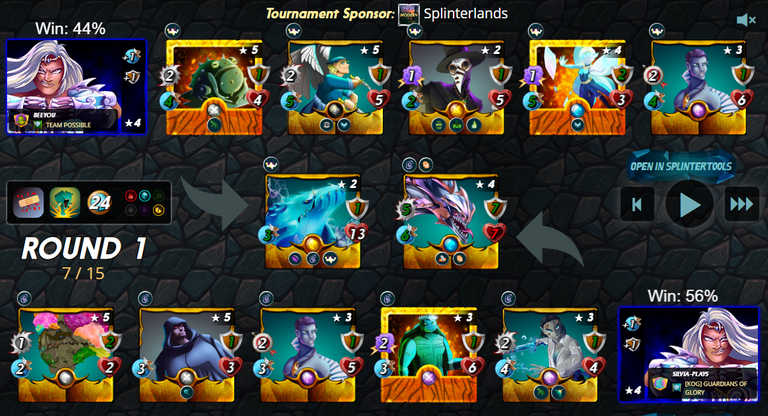 - DOUBLE HEALERS WITH OPPORTUNITY IN SILENCE SUMMONERS RULESET -
| Ruleset | Mana | Element |
| --- | --- | --- |
| Silence Summoner | 32 | Fire, Water, Earth, Life, Death |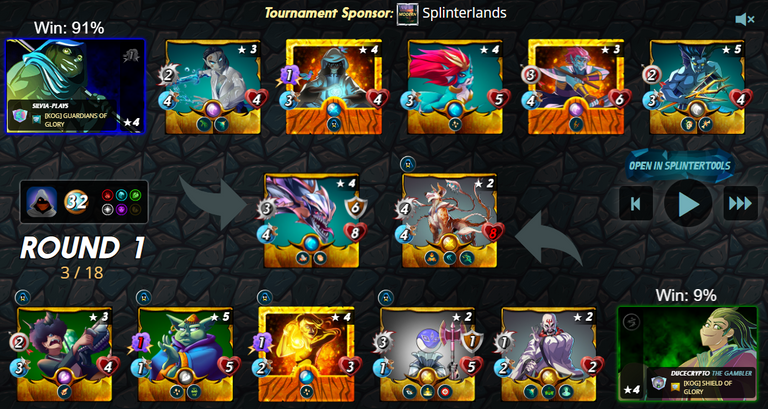 Well, Although I have 91% Winning chance, I lost this battle. I just want to share that having tank monster who have taunt ability and equip him with double tank healer is a good idea. For the attacking unit, We can use monster who have opportunity ability (for example : Runi) as shown in the picture above. Started from silver league, Coeurl Lurker has phase and dodge ability. Adding his speed with some swiftness ability will make him very difficult to hit. Some monsters that can add speed are Supply Runner, Countess Sinash, Lira the Dark, etc.

- ANTICIPATE YODIN WHEN FIRE IS AVAILABLE AND MANA IS HIGH -
| Ruleset | Mana | Element |
| --- | --- | --- |
| Holy Protection | 30 | Fire, Water, Dragon |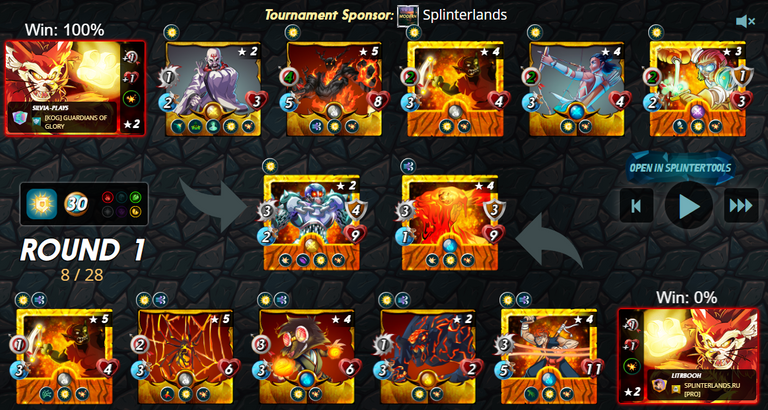 Well, 30 mana is enough to make strong team with Yodin Zaku as the summoner so we need to start anticipating Yodin in that battle. Life and Water splinters are not available in the match so we can utilize Yodin power and anticipating opponent's Yodin at the same time. Most of the Yodin user (but not all) are using ranged attack, so we need headwinds ability to reduce their ranged attack. We also need reflection shield to negate the blast effect. For the tank monster, I would suggest to use the card who has Void or Shield ability to reduce all kind of attacks.

- REDUCE OPPONENT'S MAGIC AND RANGED ATTACK IN HIGH MANA BATTLE -
| Ruleset | Mana | Element |
| --- | --- | --- |
| Tis but Scratches, Ferocity | 58 | Fire, Life, Death, Dragon |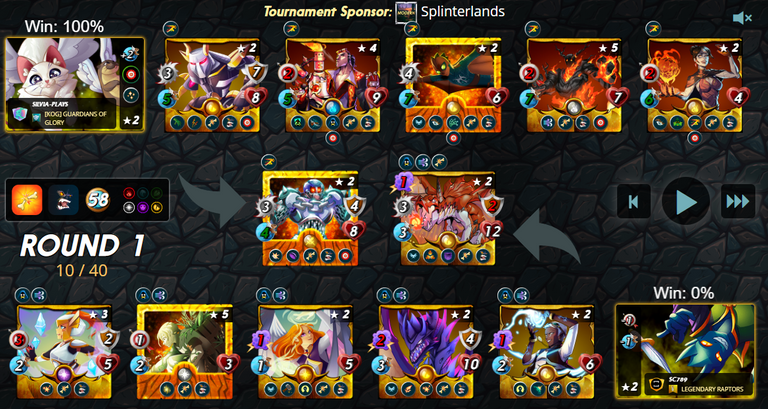 In very high mana like 58 in the above match, Players have no choice other than using magic and ranged attack, so it's very important to reduce those kind of attacks using silence and headwinds ability. For fire splinter there is Tinderlock who provides silence and Ash Mirage for headwinds ability. As we can see the opponent is using Quix the devious also to reduce the ranged attack but the Kitty + Dragon Jumper is the key to win the match as he has 4 melee attack, opportunity and true strike ability.

- ANNOUNCEMENT OF GIVEAWAY #57 WINNER -
Alright guys, now it's time for giveaway. We have 17 participants for the Giveaway #55. I'd like to say Thank you very much for visiting my blog and joined the giveaway. Here are the list of participants :
@olaf.gui, @noctury, @engilhramn, @henruc, @ianballantine, @pulubengdugs, @syel25, @bechibenner, @jdike, @rayius, @willendorfia, @vaynard86, @circlebubble, @pero82, @cpol, @pirulito.zoado, @amaari, @pulubengdugs, @cpol, @amaari, @ianballantine
(Amaari, Ianballantine, Cpol and Pulubengdugs got 2 tickets as they re-blogged the post)
I hope I don't miss out any names there. Regardless you win or not, I hope you guys keep supporting me by participating in my upcoming giveaways because sharing to the community is fun. Here is the snapshot of the winner :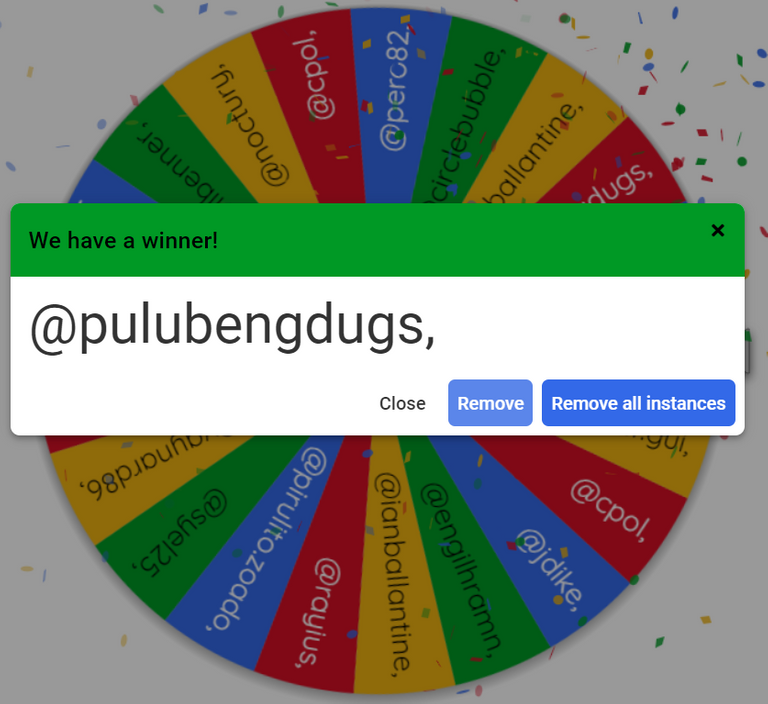 - GIVEAWAY #57 -
Alright, in the previous post we had a Chaos Legion card for the giveaway. In this giveaway post, there will be 1 Chaos Legion card that you could possibly win, Here is the card :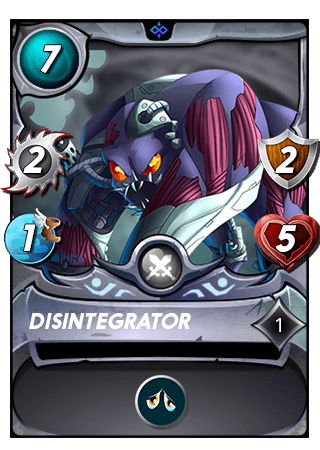 Disintegrator
I will use Wheel of Names for the drawing and the name picked out will be given the card prize.
How to participate :
Please put your IGN (In-Game Name) in the comment section.
If you feel like the post is useful feel free to follow me for more battle tips and tricks and 2 weekly giveaways continuously. I'll make sure we will be good friends :)
Upvote is not a requirement but it will be greatly appreciated to increase the quality and the quantity of the next giveaway.
Re-blogging this post will give you 2 tickets, higher tickets, higher chance to win the rewards 😉

Notes :
The cut off time is the pay-out of this post (7 days). I will put a comment "TIME'S UP" when the time is up.
The winner will be announced in the next giveaways.
If you want to give feedback or critics, feel free to leave any comments. As long they are constructive and not offensive, they will be appreciated.
Started from now, I will tag all of the participants who have joined (in the previous giveaway) in case you want to join the giveaway again, if you want me to stop tagging your IGN, feel free to comment STOP in the comment section.
Every time I posted blogs whether Battle Challenge or Social Media Challenge, there will be 1 card be rewarded for the giveaway winner.
If you haven't got any Splinterlands account, you can get it here

Alright, that's the end of this article guys, Thank you for visiting my blog. See you in the next article and giveaway. Take care~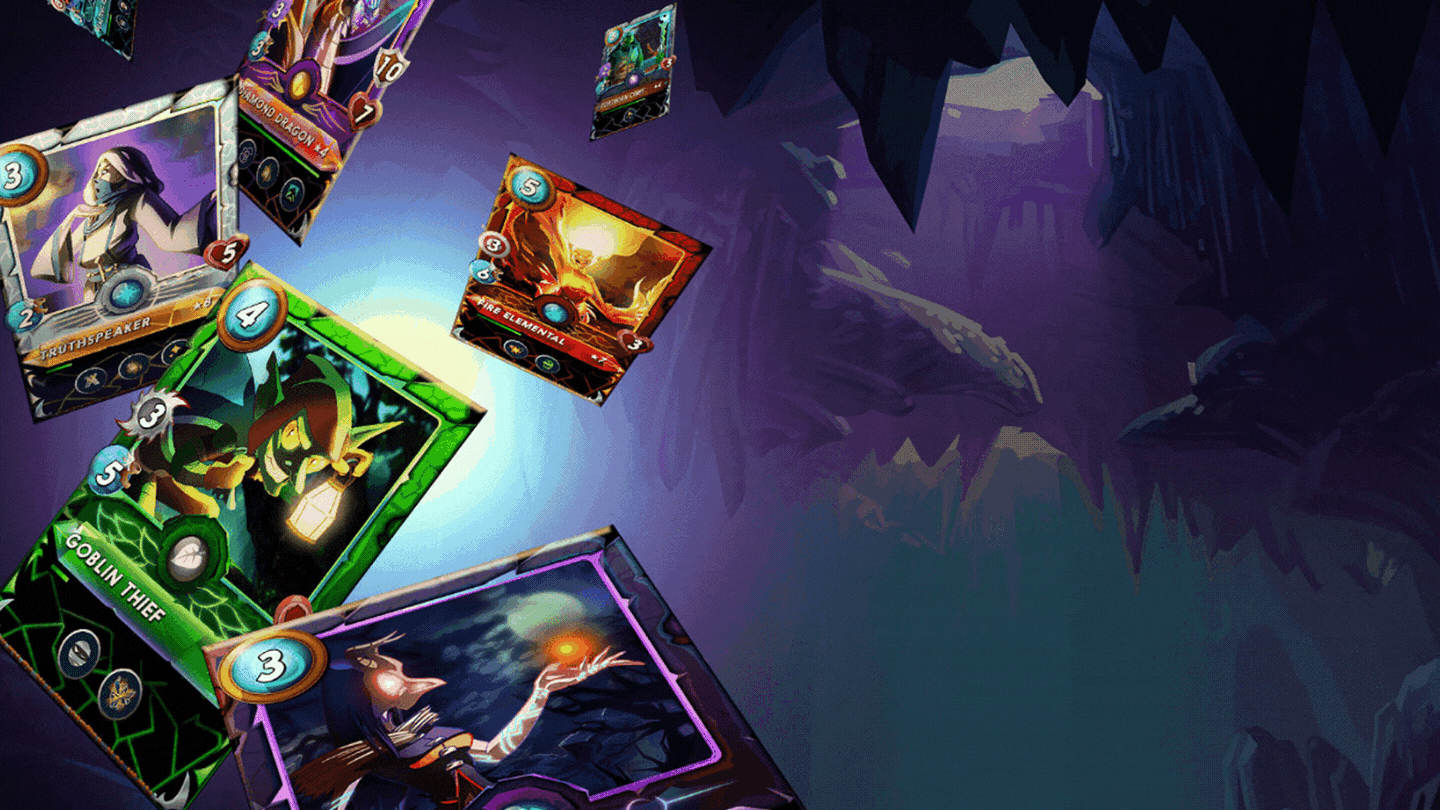 ---
---