May SPK Claim - Splinterlands Giveaway #45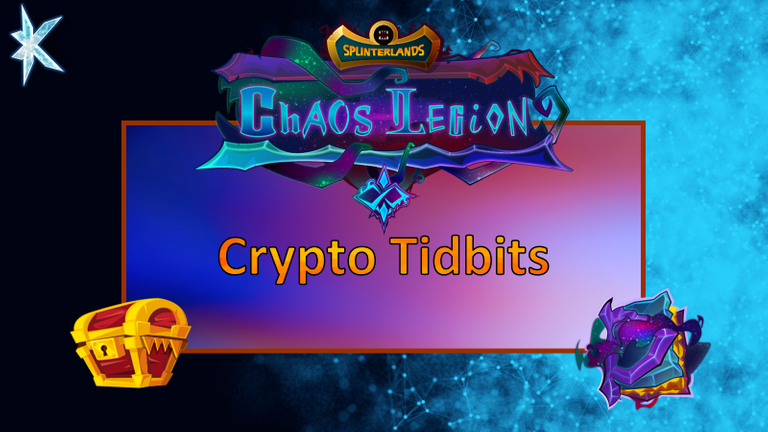 Hello fellow Hivians!
Its a new month which means that the monthly SPK claim is yet again available. Don't forget to make your claim if you are eligible (held HIVE as of the snapshot date: January 6th, 2022 at midnight PST).
How to Claim
To claim, you can either manually do so via the spk dlux site or utilize this awesome autoclaim tool created by one of my favorite hive witnesses @arcange. Note that the autoclaim tool will also claim HP/HBD and various other hive tokens as well which will make your life easier. If this tool or the others created are helpful be sure to also support via a witness vote here.
SPK LARYNX Token
Currently the token has a pretty great spread and a really deep buy wall which indicates there is opportunity to buy low/sell high netting profit.

As you can see the spread is about .003 and there seems to be a healthy enough volume to support active trading.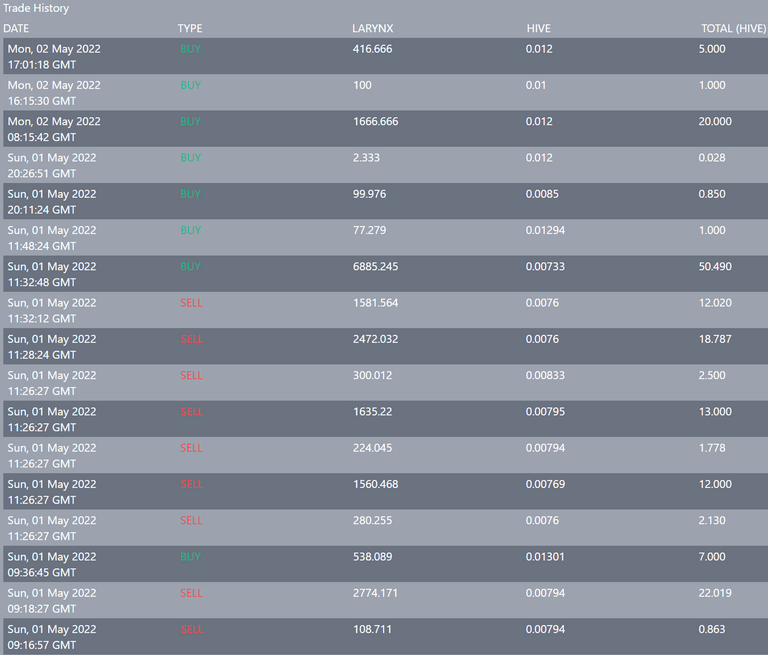 Alternatively, you could just hold the tokens as ultimately they are related to what could potentially be the blockchain version of youtube.
All right so enough about that, on to the giveaway.

Giveaway Prize
Winner's Choice from the below cards.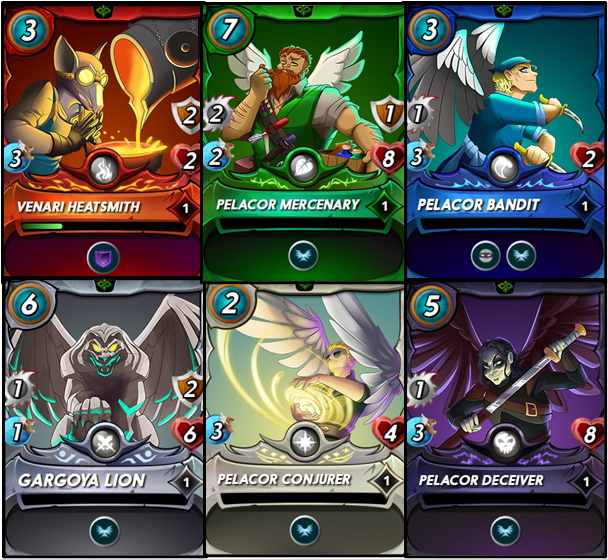 BONUS
If we can meet a designated number of upvotes I'll instead replace the winner's choice with one of the Chaos Legion Rare reward cards.
We will be shooting for 85 votes this week.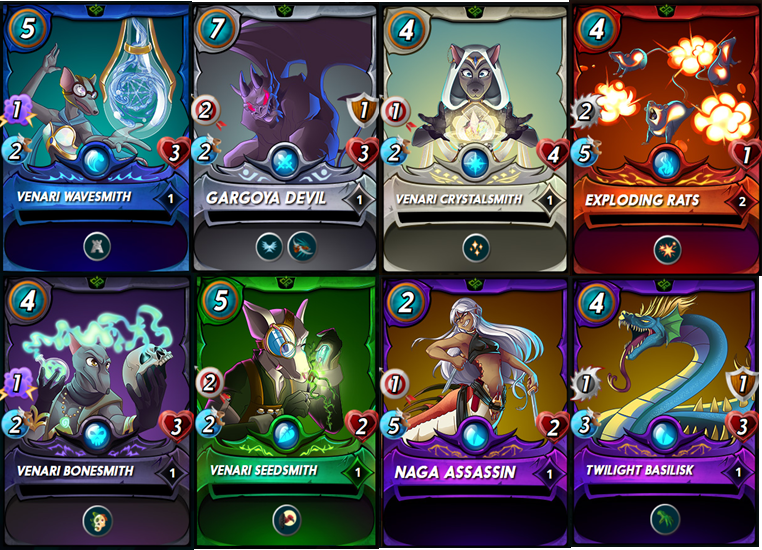 How to participate
Leave a comment including the Splinterlands name the reward should be sent to and your response to the below prompt.
Upvotes are not required but are appreciated
Reblogs not required but are appreciated
Not required but I'd love to hear your thoughts on the post topic.
I will be using Hive Picker to select a winner which will be announced in my next giveaway post.
Previous Post's Winner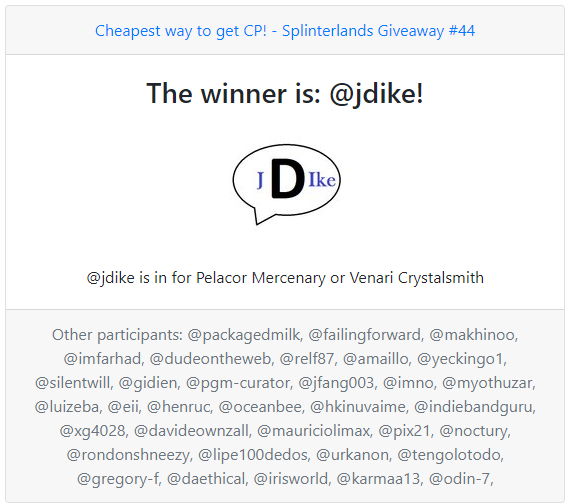 Please let me know via a tag in the comments if you would no longer like to be notified of future giveaways.
Congrats to the winner!

Disclaimers
Splinterlands images owned by Splinterlands. All other images and content owned by me unless otherwise noted.
Helpful Details
Hive Curators
For those of you that blog but don't like to curate content, consider delegating your tokens for daily payouts. The following Curation accounts will payout 95% of all curation rewards received back to you automatically allowing you to indirectly support great content while earning great APY off of your crypto.
May not include all curation accounts
Hive Basic Income (HBI)
HBI is effectively an automated curation tool which will upvote your HIVE posts forever. It is an amazing way to ensure you get some income from all of the time you spend teaching others via posting your strategies, analysis, and thoughts. You can read more about HBI in their FAQ.
Support
If you are new to the Crypto space and wish to support me, please utilize the below referral links. You can also support via upvotes, tips directly through Hive, including my name in a HBI purchase, or via a card/DEC donation. Finally, delegating tokens (HP, SPT, or ONEUP) to
@acolytesofhelio
will help me as well as all of my fellow guildmates.
Exchanges & DeFi
Coinbase - $10 signup bonus
Bittrex
Uphold - $20 bonus on first $250
Blockfi
NFT Games
Splinterlands - Contact me after using and I'll send some DEC your way.
Gods Unchained
Exode - 2 free alpha booster packs
Rising Star
---
---