20 CL Packs Opening + Giveaway #42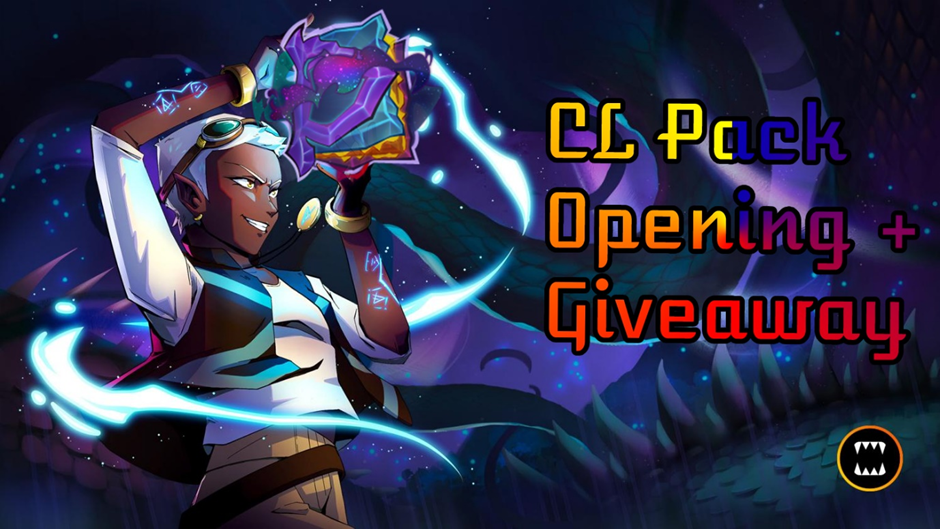 Hey everyone! Haven't been catching up on SPL news and just doing a quick scan, nothing noteworthy except that the major cryptos are creeping up a little. I don't mind a slow creep upwards, just hope we don't lose all the gains in one day and we start afresh.
Back on my alt account for pack openings again as I exhausted the majority of the potions on my main. This pack opening is a serious drain on potions and DEC. Need to buy another round of potions which will cost me 200k+ DEC. I normally buy the 2,500 charges so that I get the free bonus charges. Value wise, this pack opening was at breakeven, but utility-wise, it was pretty good with some really useful cards. I got 7 Rare Summoners which is quite a bit, also for 3 Legendaries which include a Chaos Dragon & Fiend. Some useful Epics and Rares too, so I am quite pleased with this opening.



Looks like another no winner round today. The Hardy Stonefish is an unloved card and not guessed by many… It was duplicated 6 times, but will just have to settle for being in the pool for the draw. Keep those guesses coming and good luck!
Instructions
In the comments below, guess which card would have the most duplicates.
Include your Splinterlands username (If different to your name here).
If there are no correct guesses, the card will go into a pool and the Hive Random Winner Picker will decide who gets it once there are 5 cards in the pool.
Tags
@olaf.gui, @luizeba, @bitandi, @morzhan, @seeweed, @noctury, @dstampede, @blitzzzz, @sheikh27, @akiraymd, @queen-silvia, @thaddeusprime, @alexis666, @stamato, @darthsauron, @eijibr, @senyong, @gs1, @iamronny, @candnpg, @crazyphantombr, @rimurutempest, @jats-0, @hatdogsensei, @ieronimus, @pero82, @gagegida, @lumpiadobo, @jdike, @rtonline, @circlebubble, @dafusa, @arieruzzzz, @acidosis, @bandada, @syel25, @treefrognada, @jonimarqu, @stevienics, @stekene, @holdeck, @darwinjj, @pulubengdugs, @steemmonstah, @daethical, @kryptofire, @imfarhad, @jmehta, @arniboi, @monsterbuster, @iamhewho, @scfather, @ebastion, @powermeat, @dtam, @subidu, @pandachef, @sirsmokesalot96
Posted using Splintertalk
---
---