20 CL Packs Opening + Giveaway #50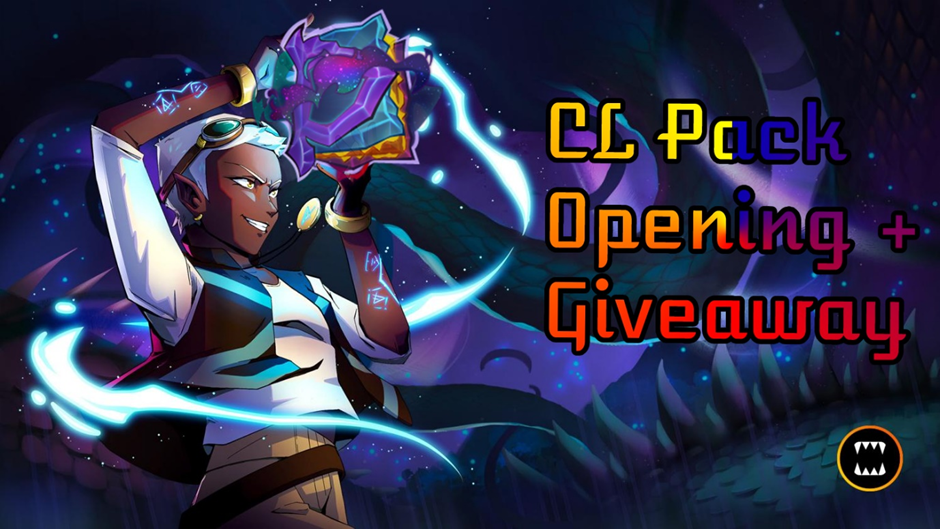 Hey everyone! With everything happening with SPL recently, I totally blanked out that this will be my 50th pack opening, which means I will have opened 1,000 packs. Never ever when I started playing this game I would have expected to open 1,000 packs. Thank to everyone for being on this journey with me and I will keep opening my packs till 2,000 packs I hope. I am still contemplating as potions will be vital in the Soulbound Reward cards era as they give you a higher chance to get Legendary & Epic cards as well as GF ones too. The new Soulbound Reward cards look amazing and their stats are really quite nice. They are still being tweaked, but they will launch next season! So get excited!!!
Did I get lucky for my 50th pack opening? Not super lucky as I only encountered 1 Legendary which was the Carnage Titan, but that's a beast to have. 4 Epics and 4 Rare Summoners, so looking rather meh. But boy did the GFs turned up. 9 GFs dropped of which 3 were Rares, that really made it cool. Legendaries are great, but when you have a card that switches to GF when it flips, that's a good feeling.



Another Fire Splinter card making the top duplicate list this time. Popping up 7 times is the Radiated Brute which gets really powerful at the higher levels with enrage. No correct guesses again this time which mean someone will definitely win a card the next time round as we have 4 cards in the pool. Good luck everyone and remember to stay up to date with all the things happening in SPL as we only have 7 more days till EOS.
Instructions
In the comments below, guess which card would have the most duplicates.
Include your Splinterlands username (If different to your name here).
If there are no correct guesses, the card will go into a pool and the Hive Random Winner Picker will decide who gets it once there are 5 cards in the pool.
Tags
@olaf.gui, @luizeba, @bitandi, @morzhan, @seeweed, @noctury, @dstampede, @blitzzzz, @sheikh27, @akiraymd, @queen-silvia, @thaddeusprime, @alexis666, @stamato, @darthsauron, @eijibr, @senyong, @gs1, @iamronny, @candnpg, @crazyphantombr, @rimurutempest, @jats-0, @hatdogsensei, @ieronimus, @pero82, @gagegida, @jdike, @rtonline, @circlebubble, @dafusa, @arieruzzzz, @acidosis, @bandada, @syel25, @treefrognada, @jonimarqu, @stevienics, @stekene, @holdeck, @darwinjj, @pulubengdugs, @steemmonstah, @daethical, @kryptofire, @imfarhad, @jmehta, @arniboi, @monsterbuster, @iamhewho, @scfather, @ebastion, @powermeat, @dtam, @subidu, @pandachef, @sirsmokesalot96, @txrose, @leonchikov, @xykorlz, @dewabrata, @thedoc07, @dagz, @zonadigital21
Posted using Splintertalk
---
---