20 CL Packs Opening + Giveaway #51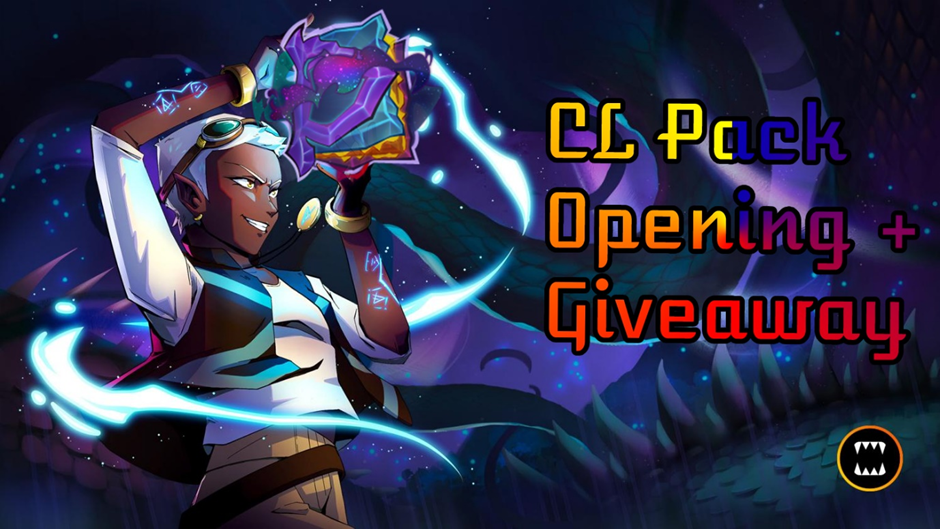 Hey everyone! So FOMO got to me last night and I decided to drop some money buying up the Reward cards that I still need to max out. Spent only $100 as I didn't get all of them, but still a decent sum to spend of Reward cards alone. Now wondering if I should start buying CL cards again 😊
Not the greatest pack opening to be honest. Only 5 Rare Summoners and 1 Epic which pales to my previous openings. Also got 3 GFs and 1 Legendary. The only upside was the Legendary was Grandmaster Rathe which made it a good ending. Without that, the pack opening would have yield me less then $20 worth of cards in total.



Not a lot of variety in the cards from this opening. This meant that there were quite a few duplicates, especially in the Rares. However, the most duplicated card is still a common which came up 8 times and that's the Silent Sha-Vi. And that means we have a winner this time and that is @pulubengdugs. Congrats mate! Keep those guesses coming and keep building up your deck.
Instructions
In the comments below, guess which card would have the most duplicates.
Include your Splinterlands username (If different to your name here).
If there are no correct guesses, the card will go into a pool and the Hive Random Winner Picker will decide who gets it once there are 5 cards in the pool.
Tags
@olaf.gui, @luizeba, @bitandi, @morzhan, @seeweed, @noctury, @dstampede, @blitzzzz, @sheikh27, @akiraymd, @queen-silvia, @thaddeusprime, @alexis666, @stamato, @darthsauron, @eijibr, @senyong, @gs1, @iamronny, @candnpg, @crazyphantombr, @rimurutempest, @jats-0, @hatdogsensei, @ieronimus, @pero82, @gagegida, @jdike, @rtonline, @circlebubble, @dafusa, @arieruzzzz, @acidosis, @bandada, @syel25, @treefrognada, @jonimarqu, @stevienics, @stekene, @holdeck, @darwinjj, @pulubengdugs, @steemmonstah, @daethical, @kryptofire, @imfarhad, @jmehta, @arniboi, @monsterbuster, @iamhewho, @scfather, @ebastion, @powermeat, @dtam, @subidu, @pandachef, @sirsmokesalot96, @txrose, @leonchikov, @xykorlz, @dewabrata, @thedoc07, @dagz, @zonadigital21, @kramaric.goat, @bechibenner
Posted using Splintertalk
---
---