20 CL Packs Opening + Giveaway #52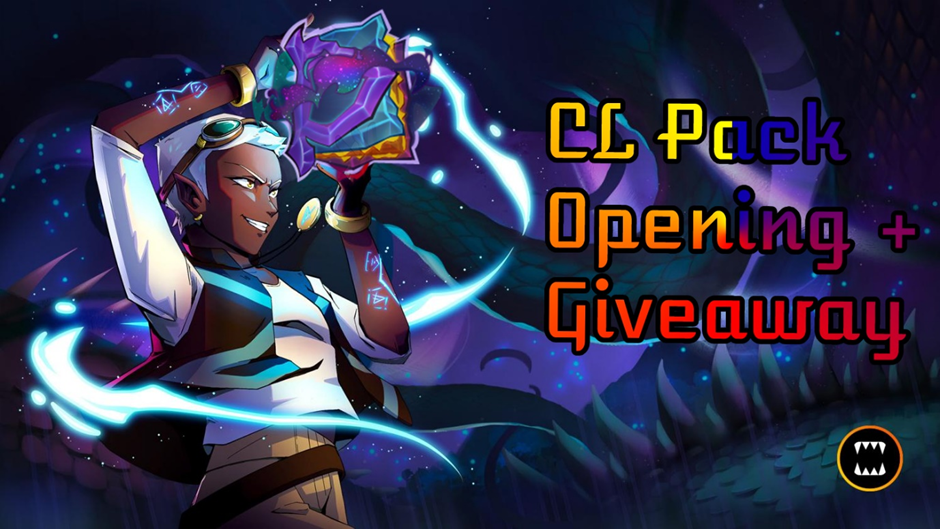 Hey everyone! Hohoho, looks like the new Legendary Death Summoner is about to drop super soon and the stats are out. I think they look very interesting especially with Dodge and Resurrect. This will be only the second Death card that has Resurrect beside the Legendary Ancient Lich. Prices of Nightmare have shot up in anticipation of this new summoner as well and it looks like SPL seems to continue to move towards the area of high speed + dodge with a lot of the new cards.
This has to be one of the most disappointing pack openings and does make you want to throw in the towel sometimes. No Legendaries this time round and only 5 Rare Summoners. The two highlights (if you can call it) are 6 Epics and 5 GF commons, but with card prices weakening again, there is little to cheer about. The main thing I am looking forward to is EOS and the change in Reward cards. I am looking to do a massive haul to my main playing deck to play in the Diamond League. Whether my deck will be competitive is another question all together.




Looks like a decent spread of cards this time round, but the top duplicated card still came up 7 times. The Cruel Sethropod is a great 3 mana low cost tank, especially for the Little League ruleset due to its relatively high HP for the mana cost. No correct guesses this time, but……since we now have 5 cards in the pool, we shall defer to the Hive Random Winner Picker!
And the winners are….
Venari Knifer - @olaf.gui
Mycelic Morphoid - @akiraymd
Scavo Chemist - @blitzzzz
Radiated Brute - @daethical
Cruel Sethropod - @jmehta
Congrats to all the winners and to those that didn't win, keep those guesses coming in and remember to try to not choose the same card as everyone else as the prizes are awarded on a first come first served basis.
Instructions
In the comments below, guess which card would have the most duplicates.
Include your Splinterlands username (If different to your name here).
If there are no correct guesses, the card will go into a pool and the Hive Random Winner Picker will decide who gets it once there are 5 cards in the pool.
Tags
@olaf.gui, @luizeba, @bitandi, @morzhan, @seeweed, @noctury, @dstampede, @blitzzzz, @sheikh27, @akiraymd, @queen-silvia, @thaddeusprime, @alexis666, @stamato, @darthsauron, @eijibr, @senyong, @gs1, @iamronny, @candnpg, @crazyphantombr, @rimurutempest, @jats-0, @hatdogsensei, @ieronimus, @pero82, @gagegida, @jdike, @rtonline, @circlebubble, @dafusa, @arieruzzzz, @acidosis, @bandada, @syel25, @treefrognada, @jonimarqu, @stevienics, @stekene, @holdeck, @darwinjj, @pulubengdugs, @steemmonstah, @daethical, @kryptofire, @imfarhad, @jmehta, @arniboi, @monsterbuster, @iamhewho, @scfather, @ebastion, @powermeat, @dtam, @subidu, @pandachef, @sirsmokesalot96, @txrose, @leonchikov, @xykorlz, @dewabrata, @thedoc07, @dagz, @zonadigital21, @kramaric.goat, @bechibenner, @memess
Posted using Splintertalk
---
---