20 CL Packs Opening + Giveaway #53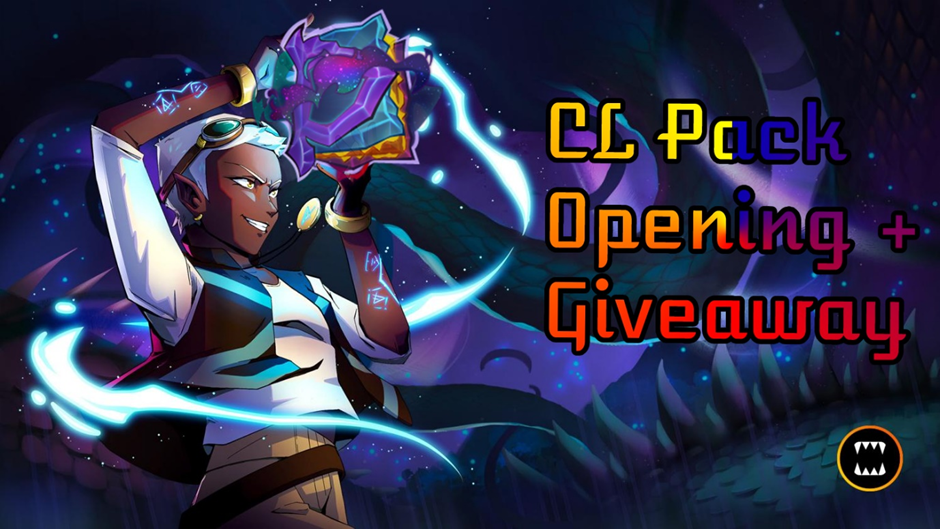 Greetings my fellow Splinterlandians. Is that even a proper word? Google did help me find a tweet from the official Splinterlands Twitter account, so I guess it's legit. Just over a day left to EOS and once the new season ticks over, we should see not only the new Soulbound Reward cards, but also the new Legendary Death Summoner. There have been several changes made to the Soulbound Reward cards, so if you haven't take a look at them, Bulldog did some great videos on them.
Another disappointing pack opening again and it makes it hard to muster the energy to write about it. Cos who wants to see regular cards, we all want the Legendaries and GFs. But, and yes there is a but, most games are a grind, TCGs are no different and I just have to keep at it till I reach my goal. After some thought, I have decided to keep pushing on till my 100th giveaway, which would entail opening 2,000 packs in total and another 47 openings to go. That should take me through to early May which hopefully will be a strong market for CL cards as the packs would have been all burnt a month ago. At least that's the current plan. Back to this opening as I digress. 1 Legendary and 2 Rare Summoners, but 7 Epics which is cool. And that folks, are the highlights for this rather dreary pack opening.




Pretty sure we have a winner this time round as I know the Silent Sha-vi is a popular guess. And I was right and @jonimarqu is our winner this time. Congrats on correct guess. There were two correct guesses, but the winner is the one who shows up first in the order of comments. Not too sure if the order is determined by time of post or HP. Either way, that's the tie-breaker for this kind of situations. Good luck everyone with EOS and hopefully you all have a great start to an exciting new season!
Instructions
In the comments below, guess which card would have the most duplicates.
Include your Splinterlands username (If different to your name here).
If there are no correct guesses, the card will go into a pool and the Hive Random Winner Picker will decide who gets it once there are 5 cards in the pool.
Tags
@olaf.gui, @luizeba, @bitandi, @morzhan, @seeweed, @noctury, @dstampede, @blitzzzz, @sheikh27, @akiraymd, @queen-silvia, @thaddeusprime, @alexis666, @darthsauron, @eijibr, @senyong, @gs1, @iamronny, @candnpg, @crazyphantombr, @rimurutempest, @jats-0, @hatdogsensei, @ieronimus, @pero82, @gagegida, @jdike, @rtonline, @circlebubble, @dafusa, @arieruzzzz, @acidosis, @bandada, @syel25, @treefrognada, @jonimarqu, @stevienics, @stekene, @holdeck, @darwinjj, @pulubengdugs, @steemmonstah, @daethical, @kryptofire, @imfarhad, @jmehta, @arniboi, @monsterbuster, @iamhewho, @scfather, @ebastion, @powermeat, @dtam, @subidu, @pandachef, @sirsmokesalot96, @txrose, @leonchikov, @xykorlz, @dewabrata, @thedoc07, @dagz, @zonadigital21, @kramaric.goat, @bechibenner, @memess, @h4rr1s
Posted using Splintertalk
---
---