20 CL Packs Opening + Giveaway #54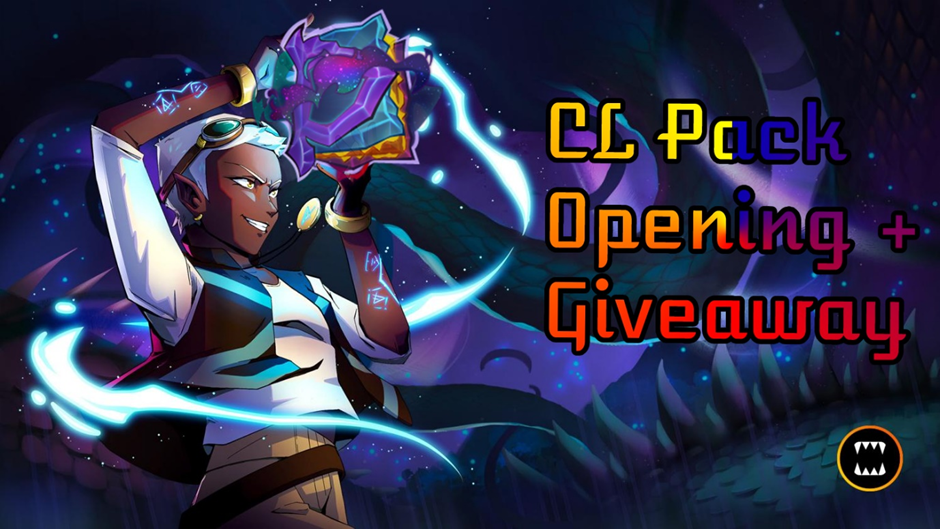 Greetings my fellow Splinterlandians. What a townhall!! I watch the recording at it was close to 3 hours long. Land is turning out to be a massive beast, even bigger than anyone can imagine. Making me so tempted to get a plot now. If done right, it could bigger then the game itself I reckon. We also had the new Soulbound cards dropping today and they were dropping heaps left, right and centre. Sadly, I haven't started playing this season yet, so nothing as yet. And they just made the latest Legendary airdrop claimable and I managed to claim 3 with 2,510 packs which is kinda disappointing.
No luck this past week and this pack opening wasn't an exception. Only got 3 Rare Summoners, 3 Epics and 1 Legendary. The saving grace was 6 GFs with 2 of them being Rares. I am now in combining mode while I wait for my rentals to come in. My RC is shot currently, so combining is a very slow process.




O man, I was pretty sure someone chose the Blinding Reflector recently. It's fairly weak at the lower levels, but once he gets Magic Reflect, he pairs really well with Grandmaster Rathe. Not a super popular choice amongst you all, but I was fairly adamant someone had him. Bad luck to whoever it was. Hope everyone is enjoying all the changes in SPL and getting heaps of the new Soulbound cards. Till next time, keep on grinding!
Instructions
In the comments below, guess which card would have the most duplicates.
Include your Splinterlands username (If different to your name here).
If there are no correct guesses, the card will go into a pool and the Hive Random Winner Picker will decide who gets it once there are 5 cards in the pool.
Tags
@olaf.gui, @luizeba, @bitandi, @morzhan, @seeweed, @noctury, @dstampede, @blitzzzz, @sheikh27, @akiraymd, @queen-silvia, @thaddeusprime, @alexis666, @darthsauron, @eijibr, @senyong, @gs1, @iamronny, @candnpg, @crazyphantombr, @rimurutempest, @jats-0, @hatdogsensei, @ieronimus, @pero82, @gagegida, @jdike, @rtonline, @circlebubble, @dafusa, @arieruzzzz, @acidosis, @bandada, @syel25, @treefrognada, @jonimarqu, @stevienics, @stekene, @holdeck, @darwinjj, @pulubengdugs, @steemmonstah, @daethical, @kryptofire, @imfarhad, @jmehta, @arniboi, @monsterbuster, @iamhewho, @scfather, @ebastion, @powermeat, @dtam, @subidu, @pandachef, @sirsmokesalot96, @txrose, @leonchikov, @xykorlz, @dewabrata, @thedoc07, @dagz, @zonadigital21, @kramaric.goat, @bechibenner, @memess, @h4rr1s, @thetimetravelerz
Posted using Splintertalk
---
---