20 CL Packs Opening + Giveaway #55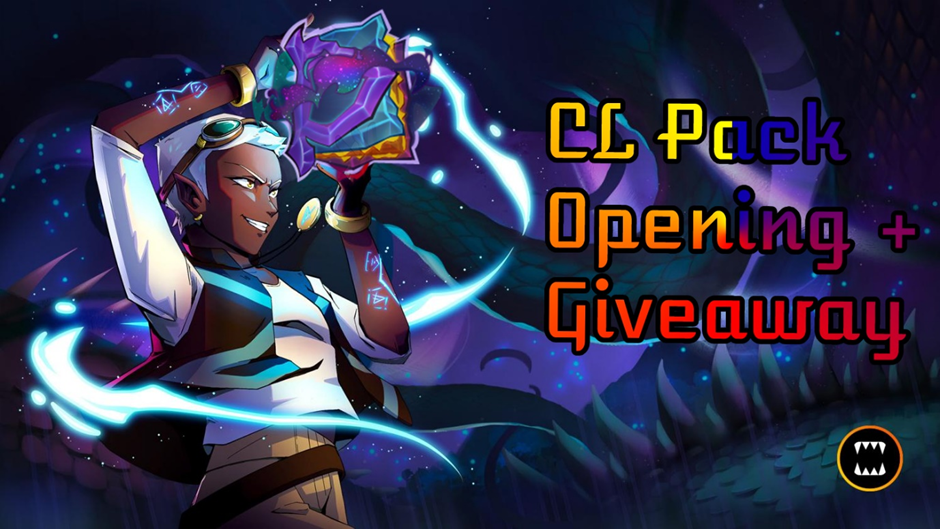 Greetings my fellow Splinterlandians. I haven't been battling since EOS as I have been waiting for my rentals to come back and combining takes up a lot of RC. Can't wait to start battling and getting those new Soulbound reward cards that everyone is getting. The drop rates at the higher leagues are a bit crazy as I have seen people getting 3 GFLs in one daily chest! Using the cheapest GFL Reward card as a gauge, that's $60 there….
Another fairly lackluster pack opening again with only one Legendary and one Epic. Only 5 Rare summoners this time round as well. But I did get quite a few GFs this time round again which is great for my rental account as I am mainly combining the RFs. Combining all my RFs to play will make a massive dent in my rental income. But I think playing at the higher leagues will pay off in the long run as I have a fairly long term view of the game.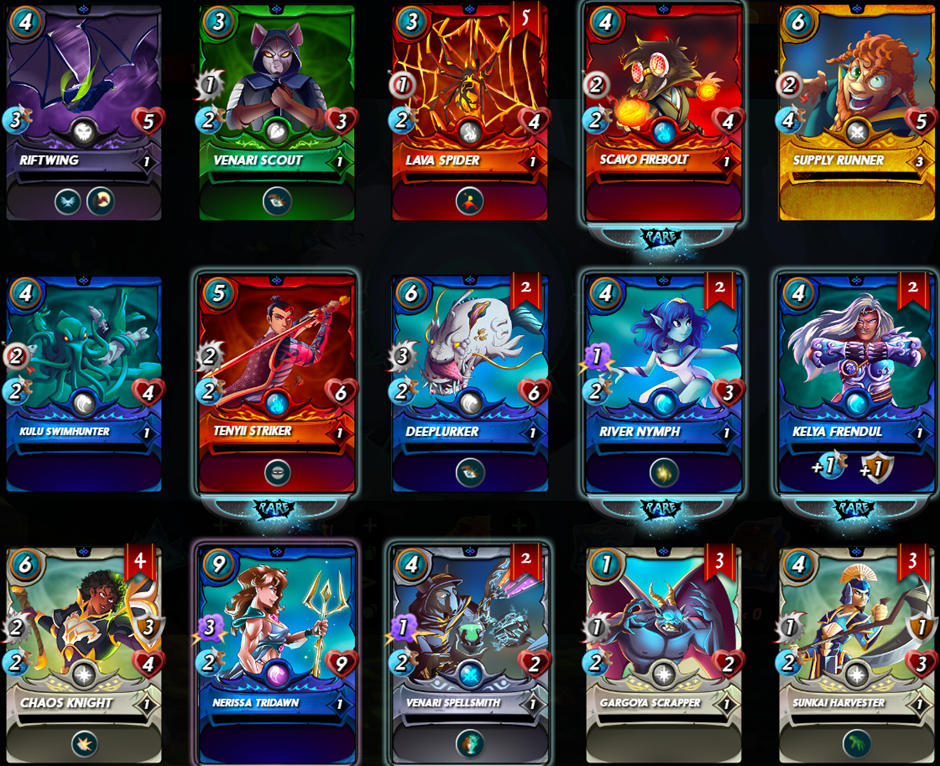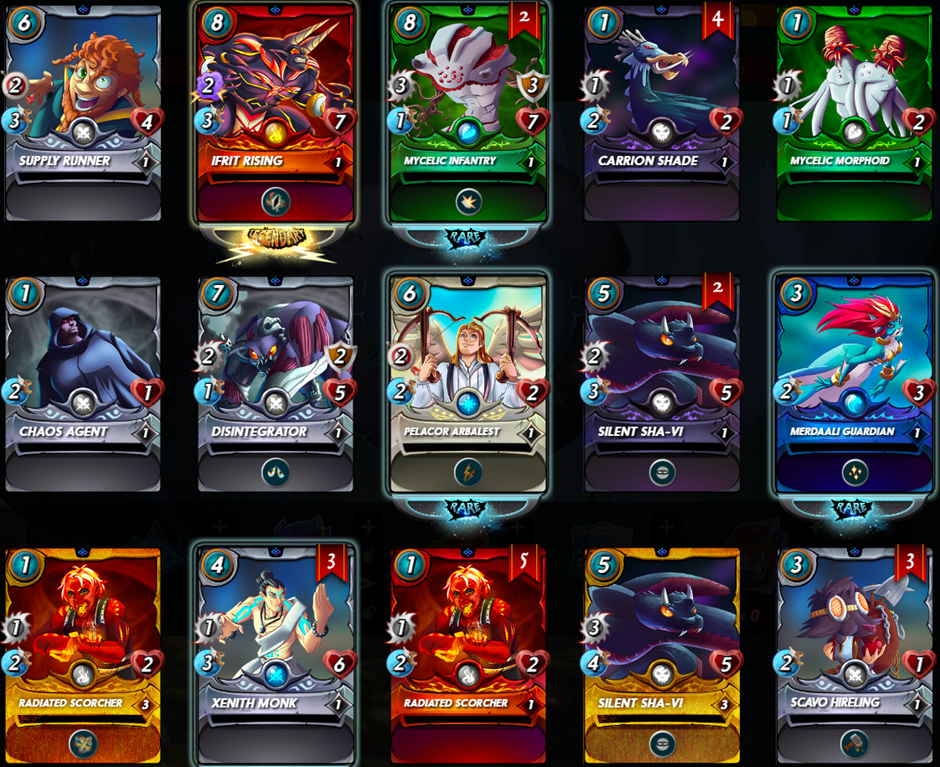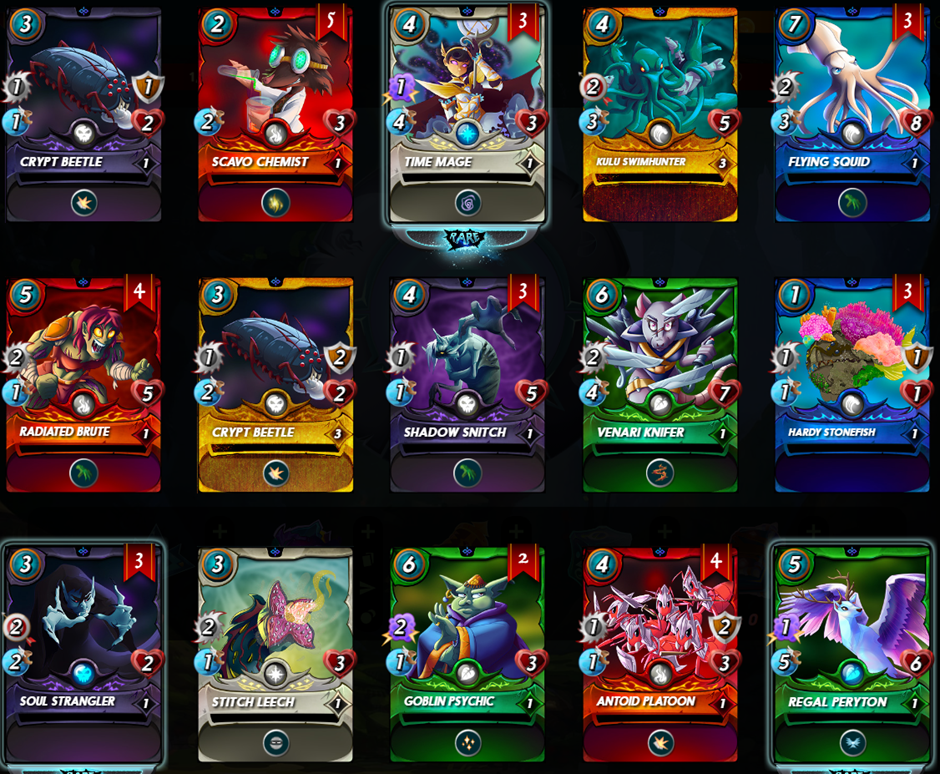 Apologies for the weird screenshots this time round as I forgot to transfer out the previous pack openings to my rental account, so take the screenshots from my inventory will be super messy. Fire splinter is literally on fire with 3 cards getting dropped 5 times. I think we should definitely have a winner this time round as I sense someone guessed either the Lava Spider, Radiated Scorcher or Scavo Chemist. So what I will do is look down the list of comments and the first comment with the correct guess will get the card. Boom, third comment and we have a winner @pulubengdugs who guessed the Lava Spider. Good work mate and hope everyone has good drops for the new Soulbound cards.
Instructions
In the comments below, guess which card would have the most duplicates.
Include your Splinterlands username (If different to your name here).
If there are no correct guesses, the card will go into a pool and the Hive Random Winner Picker will decide who gets it once there are 5 cards in the pool.
Tags
@olaf.gui, @luizeba, @bitandi, @morzhan, @seeweed, @noctury, @dstampede, @blitzzzz, @sheikh27, @akiraymd, @queen-silvia, @thaddeusprime, @alexis666, @darthsauron, @eijibr, @senyong, @gs1, @iamronny, @candnpg, @crazyphantombr, @rimurutempest, @jats-0, @hatdogsensei, @ieronimus, @pero82, @gagegida, @jdike, @rtonline, @circlebubble, @dafusa, @arieruzzzz, @acidosis, @bandada, @syel25, @treefrognada, @jonimarqu, @stevienics, @stekene, @holdeck, @darwinjj, @pulubengdugs, @steemmonstah, @daethical, @kryptofire, @imfarhad, @jmehta, @arniboi, @monsterbuster, @iamhewho, @scfather, @ebastion, @powermeat, @dtam, @subidu, @pandachef, @sirsmokesalot96, @txrose, @leonchikov, @xykorlz, @dewabrata, @thedoc07, @dagz, @zonadigital21, @kramaric.goat, @bechibenner, @memess, @h4rr1s, @thetimetravelerz
Posted using Splintertalk
---
---