20 CL Packs Opening + Giveaway #56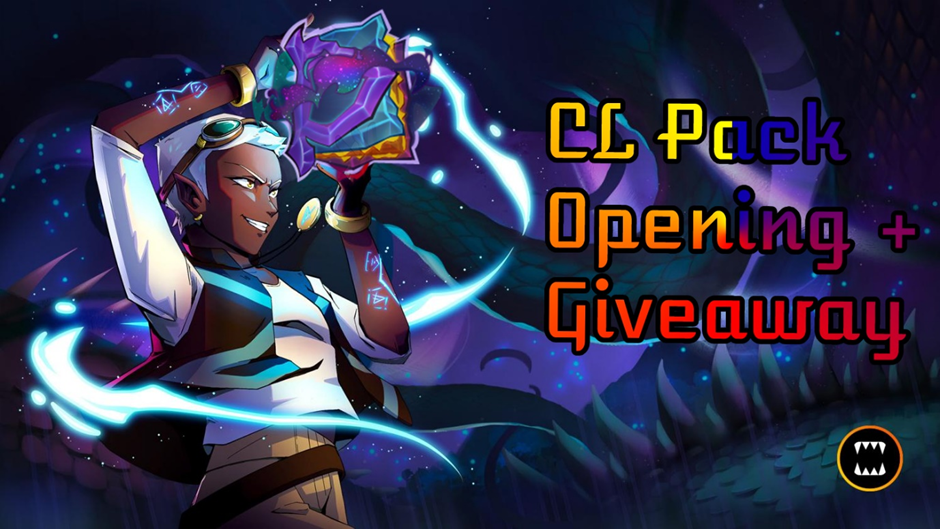 Greetings my fellow Splinterlandians. I am proud to finally announced that I have started battling again with a Gold/Diamond deck! As I was buying Legendaries and Epics when they were quite cheap, a good chuck of my Legendaries are max as well as several Epics and most Reward cards. I did spend another $250 this weekend to get more Epic & Rare cards. The main area I am having issues are the Commons as so much BCX is required and I am trying not to have to buy them off the market and just waiting on them from my pack openings. So the solution to that is to rent most of the Commons at Lvl 8. I will try to hold off the temptation to splurge on Commons as much as I can.
Lady Luck really hasn't been smiling on me of late. Another medicore pack opening with 1 Legendary dropping. Although I just realized I got 9 Epics, which is good for growing my deck so I do not have to buy them. 6 Rare summoner drops which is also a nice as I still need Sloan & Thaddius to complete my Rare CL Summoner collection. My focus now is to get all my CL cards leveled to at least Gold League so that I can stop renting and re-invest the DEC I get from my rentals to fill the gaps in my deck and max everything out soonish.




The winning card this time is the Venari Scout who not only came up 6 times, but also once as a GF. This is a good thing as I am severely lacking in her card. No winners this time round and that's our 2nd card in the pool. Keep those guesses coming in and keep battling so that we all have enough matches to go around.
Instructions
In the comments below, guess which card would have the most duplicates.
Include your Splinterlands username (If different to your name here).
If there are no correct guesses, the card will go into a pool and the Hive Random Winner Picker will decide who gets it once there are 5 cards in the pool.
Tags
@olaf.gui, @luizeba, @bitandi, @morzhan, @seeweed, @noctury, @dstampede, @blitzzzz, @sheikh27, @akiraymd, @queen-silvia, @thaddeusprime, @alexis666, @darthsauron, @eijibr, @senyong, @gs1, @iamronny, @candnpg, @crazyphantombr, @rimurutempest, @jats-0, @hatdogsensei, @ieronimus, @pero82, @gagegida, @jdike, @rtonline, @circlebubble, @dafusa, @arieruzzzz, @acidosis, @bandada, @syel25, @treefrognada, @jonimarqu, @stevienics, @stekene, @holdeck, @darwinjj, @pulubengdugs, @steemmonstah, @daethical, @kryptofire, @imfarhad, @jmehta, @arniboi, @monsterbuster, @iamhewho, @scfather, @ebastion, @powermeat, @dtam, @subidu, @pandachef, @txrose, @leonchikov, @xykorlz, @dewabrata, @thedoc07, @dagz, @zonadigital21, @kramaric.goat, @bechibenner, @memess, @h4rr1s, @thetimetravelerz
Posted using Splintertalk
---
---