20 CL Packs Opening + Giveaway #57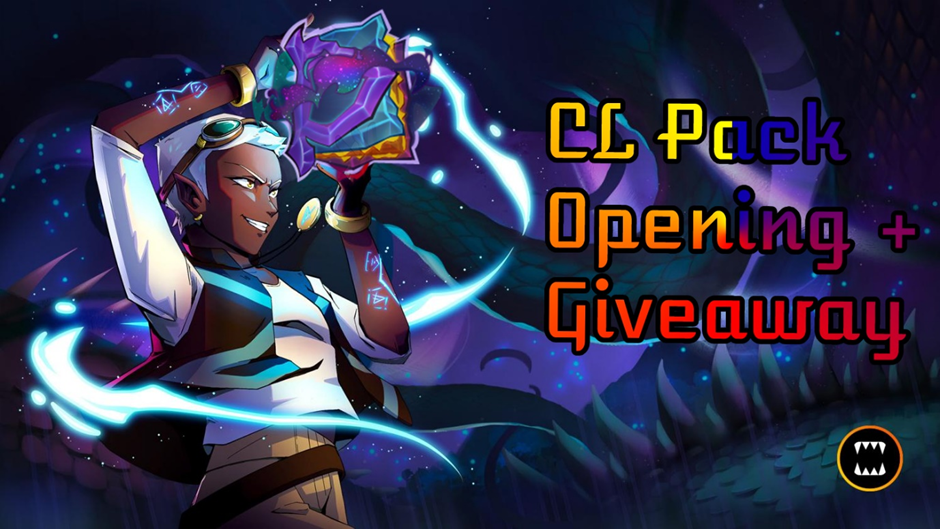 Greetings my fellow Splinterlandians. How's everyone going? Townhall was on today and before the Townhall, the SPL team dropped a massive bombshell that they are intending to take out 500,000 CL Packs, open them and create Bronze & Silver decks to be rented on NFTY arcade. Cue the maelstrom within the Mavs Discord chat. Took me close to an hour to read everything and as usual, there was quite a bit of salt, but if this is done right, could potential help us onboard quite a lot of new players and perhaps help kickstart the Rebellion FOMO.
Another 2 days, another pack opening. This time, the initial scan of the cards was a little more promising as there were 2 Legendaries to give me a little hope. Started off with only 2 GF Commons, then 5 Rare Summoners and then 2 Epics. Things were looking quite bleak till I opened the first Legendar. Boom…..Astral Entity!! The new amazing Death CL Legendary Summoner. This is a really great summoner with resurrect. I was already happy there and I just flipped the other Legendary and it was the Desert Dragon. Dragon Legendary cards normally have a nice premium. But hold on, it wasn't finished, it started turning GOLD. GFL baby!! It's been so long!



3 cards dropped 5 times this round, so plenty of chances for a winner this time round. And the winner is @thetimetravelerz with the quickest correct guess of Lava Spider. There were also several guess for Deeplurker further down the comments, so there was definitely gonna be a winner this time round. Keep those guess flowing and try to get them in as early as you can. Good luck everyone!
Instructions
In the comments below, guess which card would have the most duplicates.
Include your Splinterlands username (If different to your name here).
If there are no correct guesses, the card will go into a pool and the Hive Random Winner Picker will decide who gets it once there are 5 cards in the pool.
Tags
@olaf.gui, @luizeba, @bitandi, @morzhan, @seeweed, @noctury, @dstampede, @blitzzzz, @sheikh27, @akiraymd, @queen-silvia, @thaddeusprime, @alexis666, @darthsauron, @eijibr, @senyong, @gs1, @iamronny, @candnpg, @crazyphantombr, @rimurutempest, @jats-0, @hatdogsensei, @ieronimus, @pero82, @gagegida, @jdike, @rtonline, @circlebubble, @dafusa, @arieruzzzz, @acidosis, @bandada, @syel25, @treefrognada, @jonimarqu, @stevienics, @stekene, @holdeck, @darwinjj, @pulubengdugs, @steemmonstah, @daethical, @kryptofire, @imfarhad, @jmehta, @arniboi, @monsterbuster, @iamhewho, @scfather, @ebastion, @powermeat, @dtam, @subidu, @pandachef, @txrose, @leonchikov, @xykorlz, @dewabrata, @thedoc07, @dagz, @zonadigital21, @kramaric.goat, @bechibenner, @memess, @h4rr1s, @thetimetravelerz
Posted using Splintertalk
---
---