20 CL Packs Opening + Giveaway #58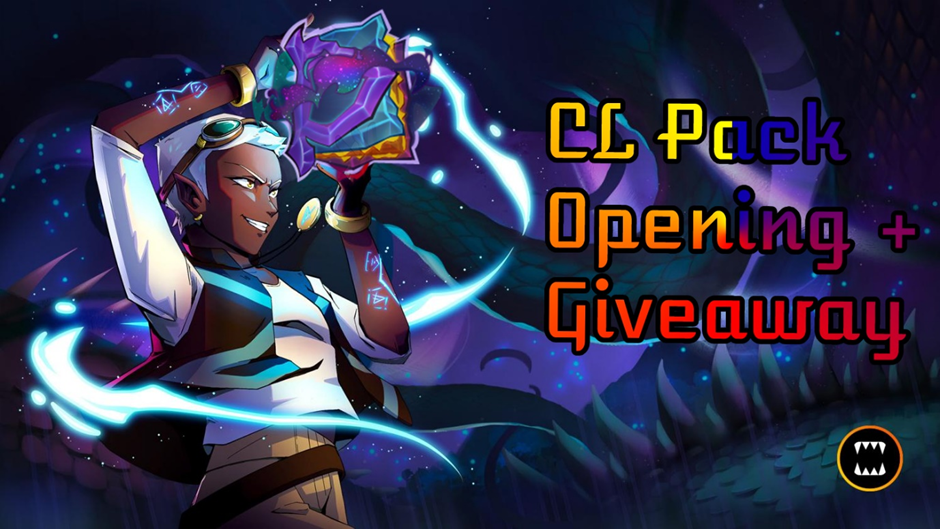 Greetings my fellow Splinterlandians. DEC-B sale just dropped several hours ago and out of the 2 billion on sale, close to 400 million has been sold. If you haven't heard about DEC-B, it's basically soulbound DEC that you can purchase at 80% of DEC or using vouchers (1 voucher = 200 DEC-B). DEC-B utility is still under advisement, but it will definitely be able to be used for Land building and future Guild upgrades. Potentially also for the purchase of future mini-sets (i.e. Riftwatchers, Dice), but this might need the SPS DAO approval. I haven't bought any as I do not have any land, and am still thinking if I should get land given a plot is going for around $144. But if I did, I would most probably use my vouchers as I have accumulate a tidy pile.
Just skimming through the cards, I was fairly certain my good luck from before had deserted me as there was only 1 Legendary. So I thought screw it, just open the Legendary first and out popped a Djinn Muirat which I do need as there are still some Legendaries that I need to max. 5 Epics followed and another 9 Rare Summoners as well. Even with CL cards slowly increasing in value, this pack opening was still well below the cost of the packs.




The duplicates were fairly spread out as there were several cards that were duplicated 4 times. This meant we were almost certain to have a winner this time round as there were 6 cards to choose from. And the fastest finger is @syel25 who guessed the Kulu Swimhunter. Congrats on winning and thanks for your continued support!
I noticed quite a lot of people are not making any guesses. If you don't guess, there is zero chance of you winning anything. Even when I use the Picker to choose the winners from the pool, it will only pick the comments that have a guess. So please remember to make your guesses. Good luck everyone!
Instructions
In the comments below, guess which card would have the most duplicates.
Include your Splinterlands username (If different to your name here).
If there are no correct guesses, the card will go into a pool and the Hive Random Winner Picker will decide who gets it once there are 5 cards in the pool.
Tags
@olaf.gui, @luizeba, @bitandi, @morzhan, @seeweed, @noctury, @dstampede, @blitzzzz, @sheikh27, @akiraymd, @queen-silvia, @thaddeusprime, @alexis666, @darthsauron, @eijibr, @senyong, @gs1, @iamronny, @candnpg, @crazyphantombr, @rimurutempest, @jats-0, @hatdogsensei, @ieronimus, @pero82, @gagegida, @jdike, @rtonline, @circlebubble, @dafusa, @arieruzzzz, @acidosis, @bandada, @syel25, @treefrognada, @jonimarqu, @stevienics, @stekene, @holdeck, @darwinjj, @pulubengdugs, @steemmonstah, @daethical, @kryptofire, @imfarhad, @jmehta, @arniboi, @monsterbuster, @iamhewho, @scfather, @ebastion, @powermeat, @dtam, @subidu, @pandachef, @txrose, @leonchikov, @xykorlz, @dewabrata, @thedoc07, @dagz, @zonadigital21, @kramaric.goat, @bechibenner, @memess, @h4rr1s, @thetimetravelerz
Posted using Splintertalk
---
---