20 CL Packs Opening + Giveaway #59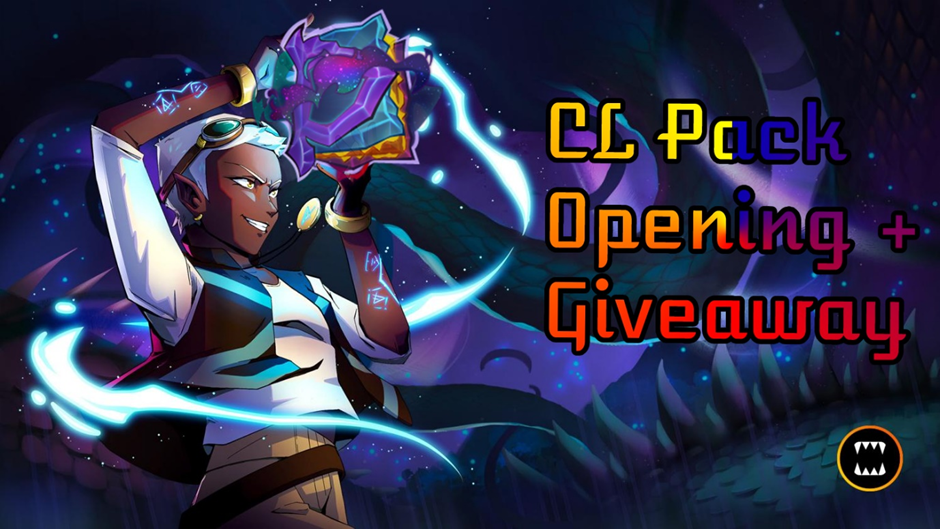 Greetings my fellow Splinterlandians. Never a quiet day in Splinterlands is there. We just had a new pre-proposal dropped by the SPL team and this was directed at the Land owners. Basically there are 3 starter packs that can be purchased while surveying the land. If you haven't seen it, go check it out as there are parts of the community that are very against it. Also, I think in one of my previous post, I mentioned I bought quite a bit of cards and was trying to not buy anymore any time soon. Well, that didn't last as there were some decent deals on the market and I just decided to buy them anyways. Busy building my Commons to Level 8 as rental has been haphazard of late and it is getting quite time consuming managing that.
Pack openings are more focusing on getting the cards to max my deck and I still look at the pack value every time, but it seems to affect me less when the pack value is not great like this one. I did get 2 Legendaries, one of which is the Void Dragon which I was severely lacking. Then I saw a 6 BCX one on the market for $3/BCX, so I scooped that up. I should almost have that max or very close to max. Void Dragon is a great card in the Diamond League, so it has to be in your deck. Also got 2 Epics and 5 Rare Summoners and ZERO GFs. I think this is the first time I got no GFs at all.



And guess what, our very first guess and it was on the money!! @dtam with the Chaos Agent winning it. He's been following this series for a long time and good to see a regular getting the guess correct. Congrats mate! Keep those guesses coming in and good luck with your soulbound drops!
Instructions
In the comments below, guess which card would have the most duplicates.
Include your Splinterlands username (If different to your name here).
If there are no correct guesses, the card will go into a pool and the Hive Random Winner Picker will decide who gets it once there are 5 cards in the pool.
Tags
@olaf.gui, @luizeba, @bitandi, @morzhan, @seeweed, @noctury, @dstampede, @blitzzzz, @sheikh27, @akiraymd, @queen-silvia, @thaddeusprime, @alexis666, @darthsauron, @eijibr, @senyong, @gs1, @iamronny, @candnpg, @crazyphantombr, @rimurutempest, @jats-0, @hatdogsensei, @ieronimus, @pero82, @gagegida, @jdike, @rtonline, @circlebubble, @dafusa, @arieruzzzz, @acidosis, @bandada, @syel25, @treefrognada, @jonimarqu, @stevienics, @stekene, @holdeck, @darwinjj, @pulubengdugs, @steemmonstah, @daethical, @kryptofire, @imfarhad, @jmehta, @arniboi, @monsterbuster, @iamhewho, @scfather, @ebastion, @powermeat, @dtam, @subidu, @pandachef, @txrose, @leonchikov, @xykorlz, @dewabrata, @thedoc07, @dagz, @zonadigital21, @kramaric.goat, @bechibenner, @memess, @h4rr1s, @thetimetravelerz, @karwol
Posted using Splintertalk
---
---