20 CL Packs Opening + Giveaway #60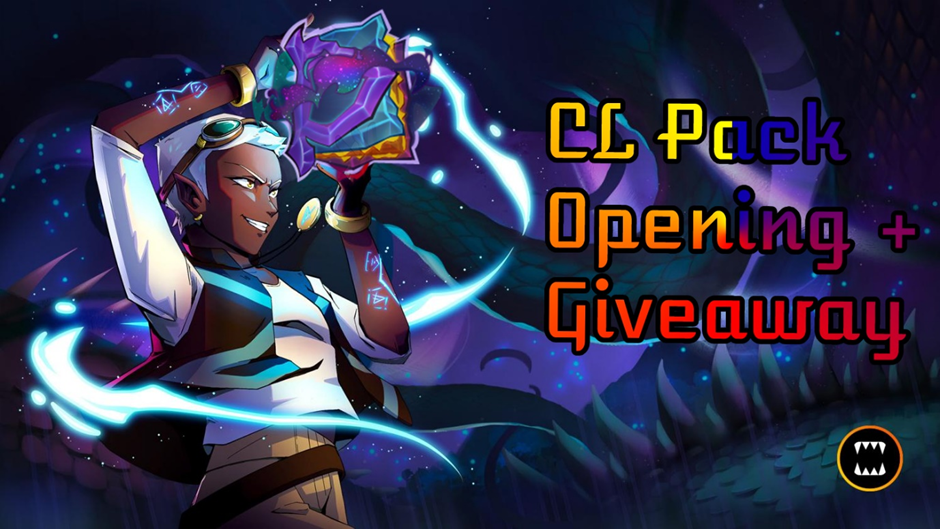 Greetings my fellow Splinterlandians. Been a shaky day in crypto with lots of the majors trending lower. I am not a technical kind of person, so not sure it's a retrace to push upwards again or we might see further drops. That's life in crypto although I wasn't sure what was driving the increase recently as the macro environment from my point of view is still very weak. O yeh, seems like there have been several phishing or hacking incidents of late, so be careful who you give your keys to and stay safe.
This was my 60th pack opening post, so that means I have opened 1,200 packs since I start this several months ago. That's quite a decent amount of packs and quite a bit of money. I always get surprised how much I have dropped into a game is started less then 2 years ago. It was a good start as while I was skimming through, I noticed I had 3 Legendaries to open, which is higher then of late. 4 Rare Summoners, 3 GFs and 2 Epics later, I was just hoping that one of the Legendaries was a Summoner, maybe Immortalis or Astral Entity as I am still fairly light on them. Got lucky there, it was a Legendary Summoner, not the ones I was hoping for, but Grandmaster Rathe in GF! GFL Summoners are rarest of the rares…. I was like in shock and doing them fist pumps. Clicked on the 2nd Legendary which was the Neutral Legionnaire Alvar. Decent money on a Neutral Legendary, better money on a GFL!! Yes, that's 2 GFLs in opening 20 packs!!! I was already delirious by now and I still had 1 more Legendary to go. Surely it won't be three in a row. Sadly it was not, "just" a RF Grumm, end of fantasy there. Sorry everyone :p




Still hyped from the opening which I type this and my head is still spinning from the crazy luck. But I still gotta give out the Shadow Snitch which came up 5 times. Not a popular choice among the guesses and no winner this time round. That's card #3 in the pool and looking at the past results, we have had 4 successive winners before this round. So make sure to get your guess in, you never know you might be a winner.
Instructions
In the comments below, guess which card would have the most duplicates.
Include your Splinterlands username (If different to your name here).
If there are no correct guesses, the card will go into a pool and the Hive Random Winner Picker will decide who gets it once there are 5 cards in the pool.
Tags
@olaf.gui, @luizeba, @bitandi, @morzhan, @seeweed, @noctury, @dstampede, @blitzzzz, @sheikh27, @akiraymd, @queen-silvia, @thaddeusprime, @alexis666, @darthsauron, @eijibr, @senyong, @gs1, @iamronny, @candnpg, @crazyphantombr, @rimurutempest, @jats-0, @hatdogsensei, @ieronimus, @pero82, @gagegida, @jdike, @rtonline, @circlebubble, @dafusa, @arieruzzzz, @acidosis, @bandada, @syel25, @treefrognada, @jonimarqu, @stevienics, @stekene, @holdeck, @darwinjj, @pulubengdugs, @steemmonstah, @daethical, @kryptofire, @imfarhad, @jmehta, @arniboi, @monsterbuster, @iamhewho, @scfather, @ebastion, @powermeat, @dtam, @subidu, @pandachef, @txrose, @leonchikov, @xykorlz, @dewabrata, @thedoc07, @dagz, @zonadigital21, @kramaric.goat, @bechibenner, @memess, @h4rr1s, @thetimetravelerz, @karwol, @ebastion
Posted using Splintertalk
---
---