20 CL Packs Opening + Giveaway #62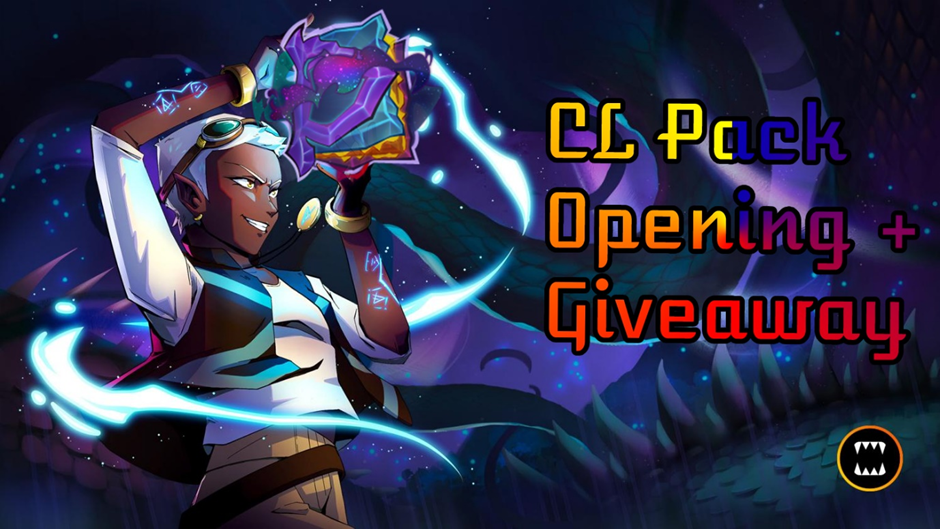 Greetings my fellow Splinterlandians. I must have jinxed it in my last post as the Soulbound Reward cards have stopped dropping for me. I wonder if they nerfed the drop rate or something, though none of my guildmates have complained, so maybe it's just me.
I typically do my pack openings at night when I have some time to just sit at the computer and just do random stuff. But as I was working from home and my daughter enjoys opening packs, I thought why not let her have a good and what a great choice it was! First card she flipped, GF Common… she was on a roll with the GFs and we ended up with 8 GFs, including a GF Rare. 2 Rare Summoners and 2 Epics later, it was now down to the 3 Legendaries we have to flip. She was wishing for a GFL as she has never gotten one before, better if it was a GFL Summoner. First card, RF Quix, amazing! Second card, RF Rathe, 2 Legendary Summoners in a roll! Third card, RF Soul Fiend, nothing like a zero mana card. No GFLs, but getting 2 Legendary Summoners + 8 GFS was such fun, especially for my daughter.




There was such an assortment of cards that the most duplicated card only numbered 4 times, so there were plenty of guesses to choose from. Lava spider was one of them and congrats again to @pulubengdugs for getting his guess in so quick. I believe this isn't the first time that you won, so good on ya. Keep guessing and good luck to everyone!
Instructions
In the comments below, guess which card would have the most duplicates.
Include your Splinterlands username (If different to your name here).
If there are no correct guesses, the card will go into a pool and the Hive Random Winner Picker will decide who gets it once there are 5 cards in the pool.
Tags
@olaf.gui, @luizeba, @bitandi, @morzhan, @seeweed, @noctury, @dstampede, @blitzzzz, @sheikh27, @akiraymd, @queen-silvia, @thaddeusprime, @alexis666, @darthsauron, @eijibr, @senyong, @gs1, @iamronny, @candnpg, @crazyphantombr, @rimurutempest, @jats-0, @hatdogsensei, @ieronimus, @pero82, @gagegida, @jdike, @rtonline, @circlebubble, @dafusa, @arieruzzzz, @acidosis, @bandada, @syel25, @treefrognada, @jonimarqu, @stevienics, @stekene, @holdeck, @darwinjj, @pulubengdugs, @steemmonstah, @daethical, @kryptofire, @imfarhad, @jmehta, @arniboi, @monsterbuster, @iamhewho, @scfather, @ebastion, @powermeat, @dtam, @subidu, @pandachef, @txrose, @leonchikov, @xykorlz, @dewabrata, @thedoc07, @dagz, @zonadigital21, @kramaric.goat, @bechibenner, @memess, @h4rr1s, @thetimetravelerz, @karwol, @ebastion
Posted using Splintertalk
---
---