20 CL Packs Opening + Giveaway #64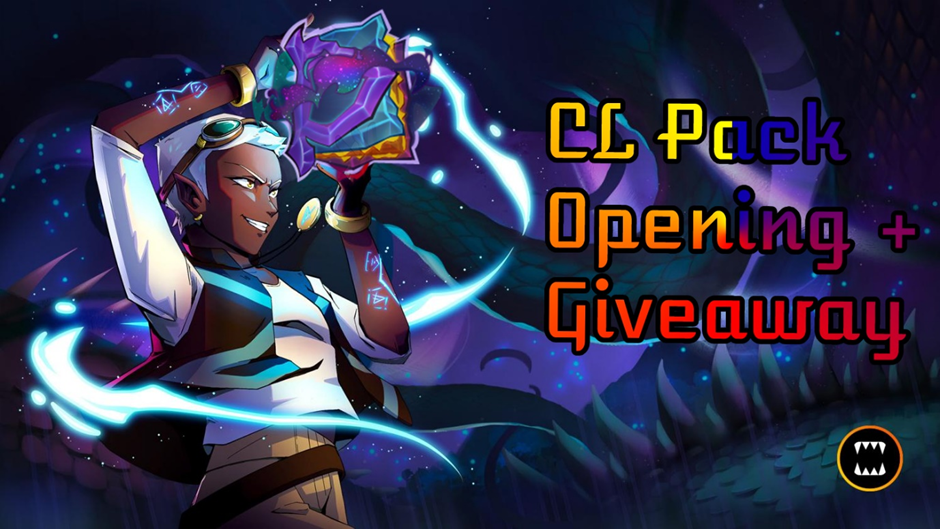 Greetings my fellow Splinterlandians. Thanks to the few who have commented about my question during the last post. I guess I will keep writing till I too lazy to. Hopefully that day doesn't come. Another townhall, another bombshell being dropped. It has been revealed that for every rental listing or repricing, there is going to be a 1 DEC charge per card. While 1 DEC may seem little, but if you have heaps of cards, it's going to add up as you change prices to catch the market. It will also cause card rentals to go up as people factor that into the rental prices. To me, this change affects both card owners and renters, and I do not like it one bit. There are solutions to remedy what the SPL team is trying to fix, but this is not a good one with too many unknown ripple effects. Sadly, this isn't up for voting, so what I say or think has little impact.
Enough with my ranting, now to my pack openings. This was quite a decent pack opening as there are 2 Legendaries, but a higher portion of Rare & Epic cards. There were only 3 GFs, but 2 of them were Rare, so that makes up for it. 3 Rare Summoners but 6 Epics, and I still require all the Epics to max my collection. The 2 Legendaries were pretty good too. 1 Desert Dragon and 1 Jacek! I only need 1 more Jacek after this to have a max copy! Woohoo!!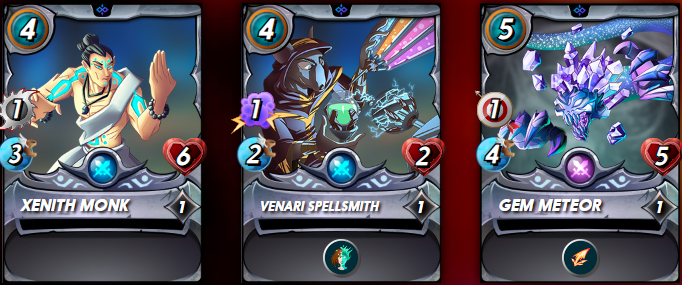 I am in a good mood today as I also won a Untamed pack from @cryptomancer for guessing the abilities of the new CL Dragon Summoner. Thanks mate! I guessed Bloodlust and Camouflage but I wasn't expecting them both to be on the Summoner, was just hedging my bets. I chose Bloodlust cos its dispellable now, so might go in-line with SPL wanting to make dispel more appealing. Camouflage backline is like a frontline taunt, so I thought that would be a unique trait for the Lily Shieldpaw.
Long post this one. Now to check if anyone guessed correctly. 2 cards came up 6 times, Kulu Swimhunter & Venari Knifer. @syel25 chose it right again! You are bleeding me dry of the Kulu Swimhunter…..hahaha. Great guessing and congrats! Keep those guesses coming and let me know your thoughts on the change to the rental market.
Instructions
In the comments below, guess which card would have the most duplicates.
Include your Splinterlands username (If different to your name here).
If there are no correct guesses, the card will go into a pool and the Hive Random Winner Picker will decide who gets it once there are 5 cards in the pool.
Tags
@olaf.gui, @luizeba, @bitandi, @morzhan, @seeweed, @noctury, @dstampede, @blitzzzz, @sheikh27, @akiraymd, @queen-silvia, @thaddeusprime, @alexis666, @darthsauron, @eijibr, @senyong, @gs1, @iamronny, @candnpg, @crazyphantombr, @rimurutempest, @jats-0, @hatdogsensei, @ieronimus, @pero82, @gagegida, @jdike, @rtonline, @circlebubble, @dafusa, @arieruzzzz, @acidosis, @bandada, @syel25, @treefrognada, @jonimarqu, @stevienics, @stekene, @holdeck, @darwinjj, @pulubengdugs, @steemmonstah, @daethical, @kryptofire, @imfarhad, @jmehta, @arniboi, @monsterbuster, @iamhewho, @scfather, @ebastion, @powermeat, @dtam, @subidu, @pandachef, @txrose, @leonchikov, @xykorlz, @dewabrata, @thedoc07, @dagz, @zonadigital21, @kramaric.goat, @bechibenner, @memess, @h4rr1s, @thetimetravelerz, @karwol, @ebastion, @reiell1, @fredkese
Posted using Splintertalk
---
---