20 CL Packs Opening + Giveaway #65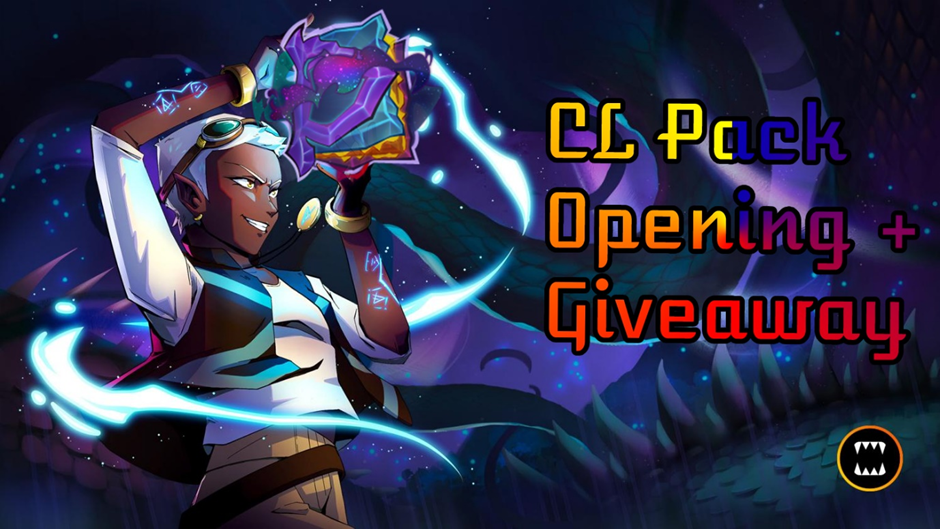 Greetings my fellow Splinterlandians. Haven't been up to date with SPL as I have been super busy and will be away for a couple of days. I did manage to chance upon a great article by joshmansters regarding the state of the game currently. Well worth the read as he makes several good points that I agree with.
Gotta get straight to the point as I don't have much time to type today. It was a good opening as I had 3 Legendaries. Started with 3 GF Commons and 2 GF Rares. One of the GF Rares also happened to be a Tarsa 😊 Besides the GF Tarsa, I got another 5 Rare Summoners and 4 Epics with and GF Grund! Will it be the first pack opening with a GF in every rarity?? I have 3 Legendaries to get it right. Sadly, it was not to be, but Iza, Void Dragon and a Corpse Fiend were still good pulls.




The top card this round was the Scavo Hireling coming in 5 times. Not a very popular guess, but a really decent card. Gonna be the first card in the pool. I will try to keep to my every other day posting if time permits. If not, apologises in advance.
Instructions
In the comments below, guess which card would have the most duplicates.
Include your Splinterlands username (If different to your name here).
If there are no correct guesses, the card will go into a pool and the Hive Random Winner Picker will decide who gets it once there are 5 cards in the pool.
Tags
@olaf.gui, @luizeba, @bitandi, @morzhan, @seeweed, @noctury, @dstampede, @blitzzzz, @sheikh27, @akiraymd, @queen-silvia, @thaddeusprime, @alexis666, @darthsauron, @eijibr, @senyong, @gs1, @iamronny, @candnpg, @crazyphantombr, @rimurutempest, @jats-0, @hatdogsensei, @ieronimus, @pero82, @gagegida, @jdike, @rtonline, @circlebubble, @dafusa, @arieruzzzz, @acidosis, @bandada, @syel25, @treefrognada, @jonimarqu, @stevienics, @stekene, @holdeck, @darwinjj, @pulubengdugs, @steemmonstah, @daethical, @kryptofire, @imfarhad, @jmehta, @arniboi, @monsterbuster, @iamhewho, @scfather, @ebastion, @powermeat, @dtam, @subidu, @pandachef, @txrose, @leonchikov, @xykorlz, @dewabrata, @thedoc07, @dagz, @zonadigital21, @kramaric.goat, @bechibenner, @memess, @h4rr1s, @thetimetravelerz, @karwol, @ebastion, @reiell1, @fredkese, @shawnnft, @saydie
Posted using Splintertalk
---
---