20 CL Packs Opening + Giveaway #66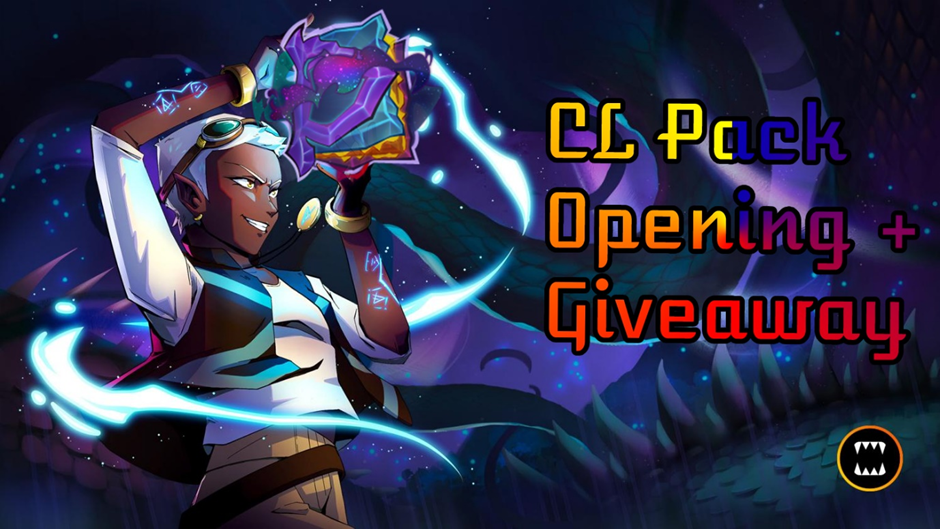 Greetings my fellow Splinterlandians. Apologies for the late post as I was away for the weekend and decided to disconnect from everything SPL. Had a good time with the family, so no complains here. Always good to get away from the computer every once in a while, so if you have the opportunity, I would suggest you give it a go too.
This was an interesting pack opening to say the least. Zero Legendaries and only 1 Epic, a Wave Brood which is such a good card. So nothing special to report, but I did get quite a few GFs, 7 in total. There were 2 Rare GFs, including a GF Sloan to match the GF Tarsa I got the last round 😊. On top of that, I got another 5 Rare Summoners. So it was decent in terms of value, but Sloan is such a meh summoner.




The most duplicated card this time round I believe is appearing for the first time on our list. Coming in at 7 duplicates is the Supply Runner, which at max level is so useful and has great buffs. I also happened to get a GF version as well. Sadly, I recently bought a max copy and all this cards now will go onto the rental market. Great guessing @candnpg! I believe this is your go-to guess and your first time getting it right!
Instructions
In the comments below, guess which card would have the most duplicates.
Include your Splinterlands username (If different to your name here).
If there are no correct guesses, the card will go into a pool and the Hive Random Winner Picker will decide who gets it once there are 5 cards in the pool.
Tags
@olaf.gui, @luizeba, @bitandi, @morzhan, @seeweed, @noctury, @dstampede, @blitzzzz, @sheikh27, @akiraymd, @queen-silvia, @thaddeusprime, @alexis666, @darthsauron, @eijibr, @senyong, @gs1, @iamronny, @candnpg, @crazyphantombr, @rimurutempest, @jats-0, @hatdogsensei, @ieronimus, @pero82, @gagegida, @jdike, @rtonline, @circlebubble, @dafusa, @arieruzzzz, @acidosis, @bandada, @syel25, @treefrognada, @jonimarqu, @stevienics, @stekene, @holdeck, @darwinjj, @pulubengdugs, @steemmonstah, @daethical, @kryptofire, @imfarhad, @jmehta, @arniboi, @monsterbuster, @iamhewho, @scfather, @ebastion, @powermeat, @dtam, @subidu, @pandachef, @txrose, @leonchikov, @xykorlz, @dewabrata, @thedoc07, @dagz, @zonadigital21, @kramaric.goat, @bechibenner, @memess, @h4rr1s, @thetimetravelerz, @karwol, @ebastion, @reiell1, @fredkese, @shawnnft, @saydie
Posted using Splintertalk
---
---