20 CL Packs Opening + Giveaway #67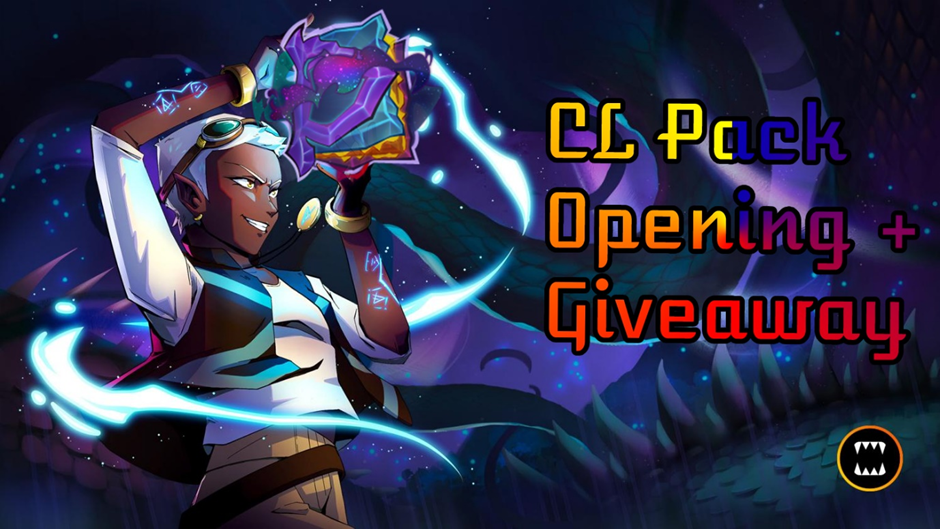 Greetings my fellow Splinterlandians. Once again another busy few days in SPL. I wasn't able to listen in on the Townhall, but following the Mav Discord chat, some people are annoyed about the land developments whereby Summoners are no longer required for land or give any special bonuses. I see the POV of the Mavs complaining about it as Summoners are definitely much more valuable then Monsters and so should have improved stats on land. Pretty sure if enough Mavs QQ about it, Matt will make some changes to the land whitepaper getting prepared now.
This was a pretty decent pack opening compared to the last. Started with 3 GF Commons and 3 Rare Summoners. No GF Rare summoners to continue the trend of the last two pack openings. What was great about this opening was the number of Epics I got. 8 Epics in total which was worth around $7. I also got 2 Legendaries, a Queen Mycelia and Jacek! That's the last BCX I need to max out Jacek…..woohoo!!!




2 popular Commons to choose from with the Supply Runner popping up twice in a row. The other card that was duplicated 5 times was the Goblin Psychic, another very popular choice. The way I choose the winner is based on whose guess comes up first. And this time, we have another repeat winner @dafusa who guess Supply Runner! Good work mate!
EOS is upon us in just a few hours. Hopefully everyone gets plenty of Soulbound cards. Some of mine are already at a decent level, not playable at Diamond for sure, but my mini has some that are playable and rocking at Silver League.
Instructions
In the comments below, guess which card would have the most duplicates.
Include your Splinterlands username (If different to your name here).
If there are no correct guesses, the card will go into a pool and the Hive Random Winner Picker will decide who gets it once there are 5 cards in the pool.
Tags
@olaf.gui, @luizeba, @bitandi, @morzhan, @seeweed, @noctury, @dstampede, @blitzzzz, @sheikh27, @akiraymd, @queen-silvia, @thaddeusprime, @alexis666, @darthsauron, @eijibr, @senyong, @gs1, @iamronny, @candnpg, @crazyphantombr, @rimurutempest, @jats-0, @hatdogsensei, @ieronimus, @pero82, @gagegida, @jdike, @rtonline, @circlebubble, @dafusa, @arieruzzzz, @acidosis, @bandada, @syel25, @treefrognada, @jonimarqu, @stevienics, @stekene, @holdeck, @darwinjj, @pulubengdugs, @steemmonstah, @daethical, @kryptofire, @imfarhad, @jmehta, @arniboi, @monsterbuster, @iamhewho, @scfather, @ebastion, @powermeat, @dtam, @subidu, @pandachef, @txrose, @leonchikov, @xykorlz, @dewabrata, @thedoc07, @dagz, @zonadigital21, @kramaric.goat, @bechibenner, @memess, @h4rr1s, @thetimetravelerz, @karwol, @ebastion, @reiell1, @fredkese, @shawnnft, @saydie
Posted using Splintertalk
---
---