20 CL Packs Opening + Giveaway #68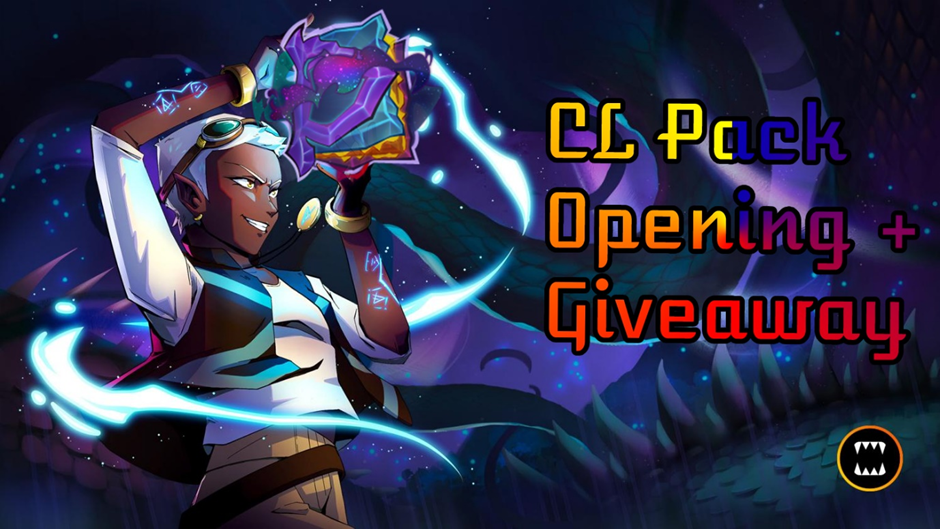 Greetings my fellow Splinterlandians. How was everyone's EOS chests? Hopefully you all got some nice Reward cards. Nothing super fancy to report. I got a few Summoner cards and some GFs. Also got 1 Legendary Usut, which meant I have enough for a Lvl 2 Usut. Still not playable as I need gold league level cards to play with. My mini was lucky and got 3 packs from Gold chests, more to add to my collection 😊
This wasn't a very exciting pack opening, but as I only got 1 Legendary and 1 Rare Summoner. I did get quite a few GFs, 8 in total with one being a Rare Diemonshark. 5 Epics was a pretty good haul and the Legendary was a Void Dragon. That alone is worth 1.5 packs…..sort of. They also moved the pack opening mana well to the new tech modernization site, which made everything require more clicks then necessary imo.




Someone is gonna get lucky today as there were 2 cards that came up 7 times and one of them is the Deeplurker, with the other being the Hill Giant. Deeplurker is a super popular choice as it's an awesome card that goes for $0.20 per BCX. That's crazy prices for a common. And the fastest finger goes to @blitzzzz who guessed the Deeplurker. Congrats again mate! Keep those guesses coming in and make sure to get them in as quick as you can, especially if you are guessing a popular choice!
Instructions
In the comments below, guess which card would have the most duplicates.
Include your Splinterlands username (If different to your name here).
If there are no correct guesses, the card will go into a pool and the Hive Random Winner Picker will decide who gets it once there are 5 cards in the pool.
Tags
@olaf.gui, @luizeba, @bitandi, @morzhan, @seeweed, @noctury, @dstampede, @blitzzzz, @sheikh27, @akiraymd, @queen-silvia, @thaddeusprime, @alexis666, @darthsauron, @eijibr, @senyong, @gs1, @iamronny, @candnpg, @crazyphantombr, @rimurutempest, @jats-0, @hatdogsensei, @ieronimus, @pero82, @gagegida, @jdike, @rtonline, @circlebubble, @dafusa, @arieruzzzz, @acidosis, @bandada, @syel25, @treefrognada, @jonimarqu, @stevienics, @stekene, @holdeck, @darwinjj, @pulubengdugs, @steemmonstah, @daethical, @kryptofire, @imfarhad, @jmehta, @arniboi, @monsterbuster, @iamhewho, @scfather, @ebastion, @powermeat, @dtam, @subidu, @pandachef, @txrose, @leonchikov, @xykorlz, @dewabrata, @thedoc07, @dagz, @zonadigital21, @kramaric.goat, @bechibenner, @memess, @h4rr1s, @thetimetravelerz, @karwol, @ebastion, @reiell1, @fredkese, @shawnnft, @saydie
Posted using Splintertalk
---
---