20 CL Packs Opening + Giveaway #70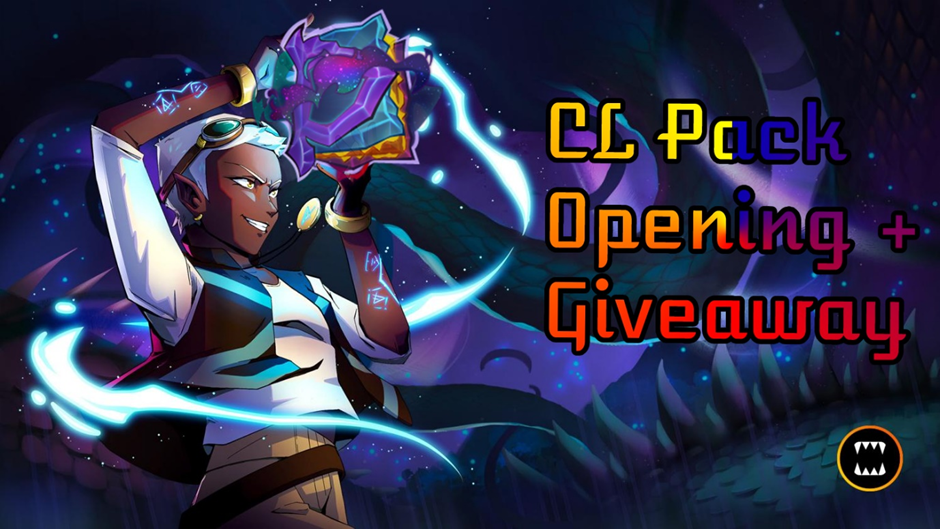 Greetings my fellow Splinterlandians. How's everyone been? I was looking at the Townhall notes and it seem like a pretty mild one, nothing super major. They did release the artwork for the Q1 promo card and I can't help but think it looks super familiar to the Goblins in Clash of Clans. Maybe all Goblins are drawn the same way… Wonder how the promo is going to work? Maybe it will be a voucher sink?
Let's get to the pack opening. Without the 3 Legendaries that I got, this was a very very poor pack opening. Looking on Peakmonsters at the individual pack opening values, 14 out of 20 packs were valued at less then $1….. I got 1 GF Common, 2 Rare Summoners and 1 Epic. The 3 Legendaries though….they got a little crazy. Got an Iza and a Carnage Titan, so that's like the value of close to 4 packs and then a Grandmaster Rathe! What a beauty, although it's value has dropped below $20 recently.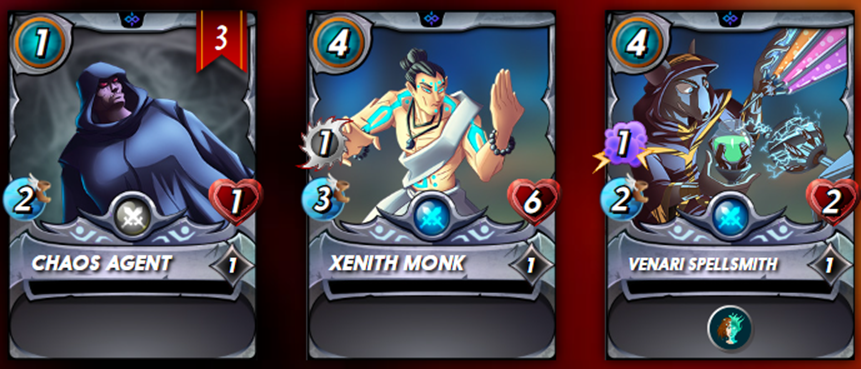 The Fire Splinter was literally on fire this time round with both cards from there. Both the Radiated Scorcher & Radiated Brute came up 5 times. O dear, just realized there was another card that came up 5 times too, Riftwing. Eyes have been super tired from work today. @jats-0 my man, good thing I spotted the Riftwing cos you are our winner. No one guessed the Fire monsters at all.
Instructions
In the comments below, guess which card would have the most duplicates.
Include your Splinterlands username (If different to your name here).
If there are no correct guesses, the card will go into a pool and the Hive Random Winner Picker will decide who gets it once there are 5 cards in the pool.
Tags
@olaf.gui, @luizeba, @bitandi, @morzhan, @seeweed, @noctury, @dstampede, @blitzzzz, @sheikh27, @akiraymd, @queen-silvia, @thaddeusprime, @alexis666, @darthsauron, @eijibr, @senyong, @gs1, @iamronny, @candnpg, @crazyphantombr, @rimurutempest, @jats-0, @hatdogsensei, @ieronimus, @pero82, @gagegida, @jdike, @rtonline, @circlebubble, @dafusa, @arieruzzzz, @acidosis, @bandada, @syel25, @treefrognada, @jonimarqu, @stevienics, @stekene, @holdeck, @darwinjj, @pulubengdugs, @steemmonstah, @daethical, @kryptofire, @imfarhad, @jmehta, @arniboi, @monsterbuster, @iamhewho, @scfather, @ebastion, @powermeat, @dtam, @subidu, @pandachef, @txrose, @leonchikov, @xykorlz, @dewabrata, @thedoc07, @dagz, @zonadigital21, @kramaric.goat, @bechibenner, @memess, @h4rr1s, @thetimetravelerz, @karwol, @ebastion, @reiell1, @fredkese, @shawnnft, @saydie
Posted using Splintertalk
---
---