20 CL Packs Opening + Giveaway #71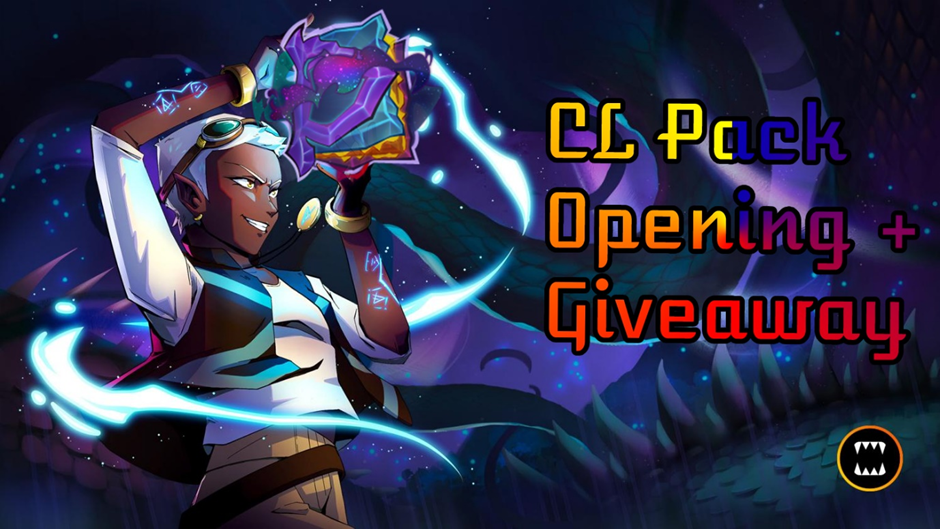 Greetings my fellow Splinterlandians. What's been happening? Super busy with work, so haven't been paying too much to the Splinterverse. Only major thing affecting me now is the 1 DEC charge for listing cards. I was using SplinterRents previously, but they have stopped that service while they work on their algo. But they were kind enough to not remove all my listings from the rental market, so a good chuck of my cards are still being rented and I get around 1.6k DEC daily which is decent for mid-season. However I have been very careful with unlisting and listing cards due to the charge. Might have to sit down this weekend and spend some time on it.
I must say when I first scanned over my pack opening, I was super disappointed as there were heaps of Common and only 1 Legendary and 2 Epics. The expectations very definitely set very very low. I wasn't disappointed at the start. So many commons and in such high multiples too! Scavo Chemist popped up 7 times and Cruel Sethropod another 6 times. But then lady luck decided to smile upon me a little with the GFs dropping. I had a line of 5 cards that were all GF with 6 GFs in total as there were 2 GF Lava Spiders and even a Rare Time Mage!! 8 GFs in total plus 4 Rare Summoners. Out of the 2 Epic cards I flipped I got a double Grund and 1 Igor Darkspear. This meant that my Grund can finally be maxed! Just the 1 Legendary to go and I basically closed my eyes and hope it was a decent value Dragon Legendary (Dragons are typically worth more) and I definitely wasn't disappointed as I opened my eyes to see the overly cute Lily Shieldpaw deciding to show up for me for the first time in a pack opening!!!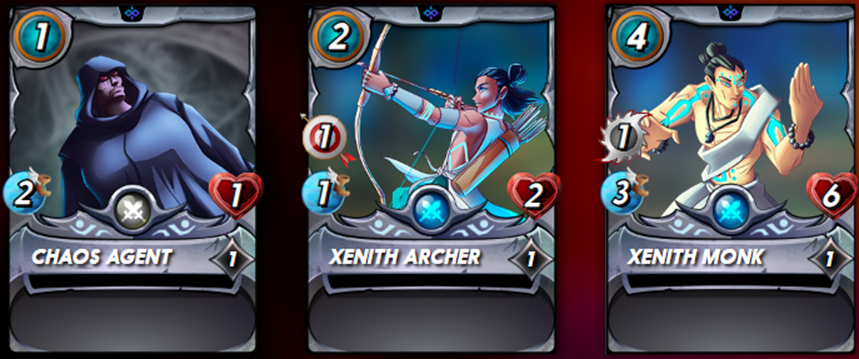 What a way to end a busy busy week at work with a nice pack opening. As I mentioned earlier, the Scavo Chemist decided to grace my screen 7 times and I am not sure if anyone guessed it as it wasn't a popular choice. I was right, no one guessed it this time. Card #3 in the pool and if not one guesses it correctly in the next two rounds, I am gonna have to give it all away.
Have a great weekend everyone! I know I will as I have a long weekend ahead with Monday being a public holiday :D
Instructions
In the comments below, guess which card would have the most duplicates.
Include your Splinterlands username (If different to your name here).
If there are no correct guesses, the card will go into a pool and the Hive Random Winner Picker will decide who gets it once there are 5 cards in the pool.
Tags
@olaf.gui, @luizeba, @bitandi, @morzhan, @seeweed, @noctury, @dstampede, @blitzzzz, @sheikh27, @akiraymd, @queen-silvia, @thaddeusprime, @alexis666, @darthsauron, @eijibr, @senyong, @gs1, @iamronny, @candnpg, @crazyphantombr, @rimurutempest, @jats-0, @hatdogsensei, @ieronimus, @pero82, @gagegida, @jdike, @rtonline, @circlebubble, @dafusa, @arieruzzzz, @acidosis, @bandada, @syel25, @treefrognada, @jonimarqu, @stevienics, @stekene, @holdeck, @darwinjj, @pulubengdugs, @steemmonstah, @daethical, @kryptofire, @imfarhad, @jmehta, @arniboi, @monsterbuster, @iamhewho, @scfather, @ebastion, @powermeat, @dtam, @subidu, @pandachef, @txrose, @leonchikov, @xykorlz, @dewabrata, @thedoc07, @dagz, @zonadigital21, @kramaric.goat, @bechibenner, @memess, @h4rr1s, @thetimetravelerz, @karwol, @ebastion, @reiell1, @fredkese, @shawnnft, @saydie
Posted using Splintertalk
---
---