20 CL Packs Opening + Giveaway #72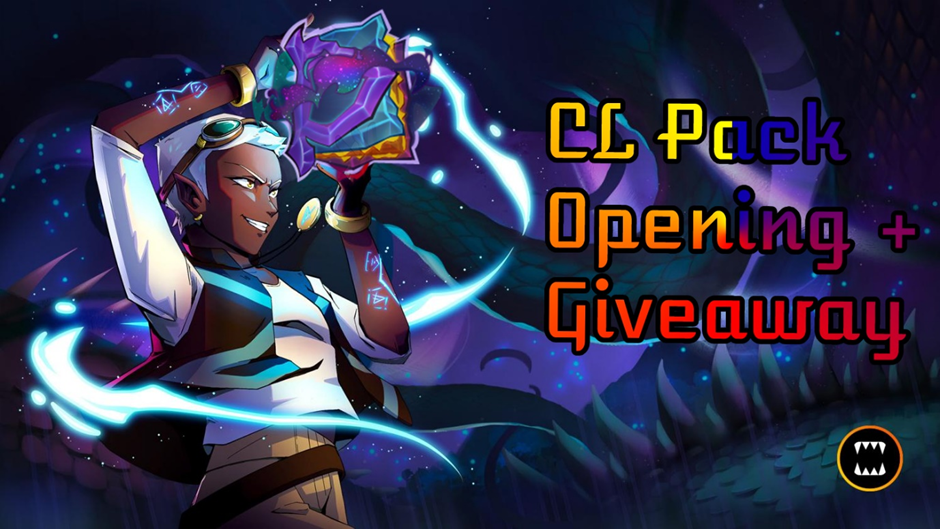 Greetings my fellow Splinterlandians. Chaos Legion packs have sold out on the SPL site!! That's amazing news in what seem like ages for them to sell out. Where would the price of packs go? I am not too sure to be honest. I am still contemplating on whether to write an article on it and what my plans are. But it's great that the Chaos Legion packs are finally done and dusted. Now we can look forward to Rebellion which will be in Q3 this year.
So…..I ran out of potions on my mini which I normally open the packs on, so I had to use the ones on my main. I try to keep the potions on my main for the chests that we get. Wasn't really paying too much attention to this pack opening as my wife decide to pop the "Luther" movie onto Netflix and I was super distracted. Good thing as this was a horrible pack opening. Zero Legendaries, 2 Epics, 4 Rare Summoners and 2 GFs. It was so bad you can almost say all the decent cards in one breath……



Hardy Stonefish was the bigger winner here in this pack opening with 6 duplicates. Doesn't look like a popular guess, so that means card #4 in the pool. That can only mean guaranteed giveaway next round. 😊 I need to apologise for the tardiness and haste of this post as I am almost at the end of a bottle of an "Innocent Bystander Rose". Fairly yummy.
Instructions
In the comments below, guess which card would have the most duplicates.
Include your Splinterlands username (If different to your name here).
If there are no correct guesses, the card will go into a pool and the Hive Random Winner Picker will decide who gets it once there are 5 cards in the pool.
Tags
@olaf.gui, @luizeba, @bitandi, @morzhan, @seeweed, @noctury, @dstampede, @blitzzzz, @sheikh27, @akiraymd, @queen-silvia, @thaddeusprime, @alexis666, @darthsauron, @eijibr, @senyong, @gs1, @iamronny, @candnpg, @crazyphantombr, @rimurutempest, @jats-0, @hatdogsensei, @ieronimus, @pero82, @gagegida, @jdike, @rtonline, @circlebubble, @dafusa, @arieruzzzz, @acidosis, @bandada, @syel25, @treefrognada, @jonimarqu, @stevienics, @stekene, @holdeck, @darwinjj, @pulubengdugs, @steemmonstah, @daethical, @kryptofire, @imfarhad, @jmehta, @arniboi, @monsterbuster, @iamhewho, @scfather, @ebastion, @powermeat, @dtam, @subidu, @pandachef, @txrose, @leonchikov, @xykorlz, @dewabrata, @thedoc07, @dagz, @zonadigital21, @kramaric.goat, @bechibenner, @memess, @h4rr1s, @thetimetravelerz, @karwol, @ebastion, @reiell1, @fredkese, @shawnnft, @saydie
Posted using Splintertalk
---
---