20 CL Packs Opening + Giveaway #73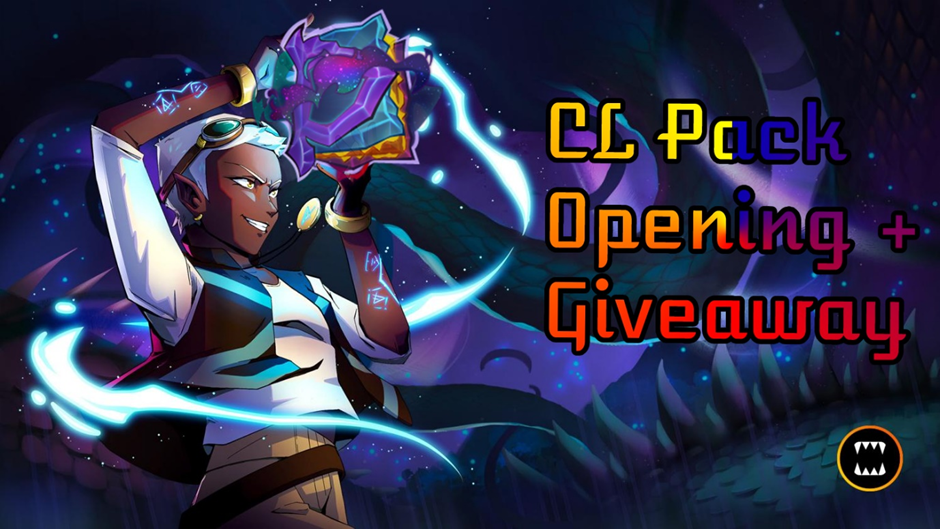 Greetings my fellow Splinterlandians. OMG!!! SPL is going to change the ECR system finally! ECR is going to be scrapped and replaced with an Energy system. I won't go into details here, but you can read about it here. You can also buy Energy if you want, but it costs more in the higher leagues with 1 Energy costing 500 DEC in the Champs League.
The previous pack opening was so bad that I decided to pay more attention to this opening and it paid off. Definitely better then the opening 2 days ago. To start, I had 2 Legendaries to flip and 8 GF Commons. Big winner already. Then 4 Rare Summoners and 2 Epics, with one of them being a GF Tusk the Wide! Not often 1 get to see a GF Epic in my pack openings. Now on to the Legendaries…. Started with the unloved Zyvax Vuul whose price has started to appreciate with the general increase in CL card prices and ended with a Grandmaster Rathe! A Legendary Summoner! Woot woot! A 360 degree turnaround!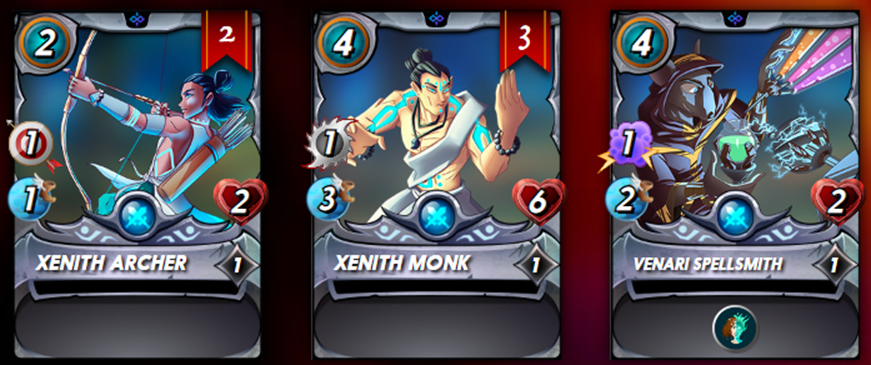 3 cards to choose from this time as they were duplicated 5 times. The Sunkai Harvester, Shadow Snitch and Crypt Beetle are not the most popular choices amongst you all, so not sure if anyone will get it. We do have a winner! @crazyphantombr with the first comment! Great work mate!
We still have 4 cards in the pool, so we are just delaying the inevitable running of the Hive Random Winner Picker to give out the cards. Will it be the next pack opening? Stay tuned to find out 😊
Instructions
In the comments below, guess which card would have the most duplicates.
Include your Splinterlands username (If different to your name here).
If there are no correct guesses, the card will go into a pool and the Hive Random Winner Picker will decide who gets it once there are 5 cards in the pool.
Tags
@olaf.gui, @luizeba, @bitandi, @morzhan, @seeweed, @noctury, @dstampede, @blitzzzz, @sheikh27, @akiraymd, @queen-silvia, @thaddeusprime, @alexis666, @darthsauron, @eijibr, @senyong, @gs1, @iamronny, @candnpg, @crazyphantombr, @rimurutempest, @jats-0, @hatdogsensei, @ieronimus, @pero82, @gagegida, @jdike, @rtonline, @circlebubble, @dafusa, @arieruzzzz, @acidosis, @bandada, @syel25, @treefrognada, @jonimarqu, @stevienics, @stekene, @holdeck, @darwinjj, @pulubengdugs, @steemmonstah, @daethical, @kryptofire, @imfarhad, @jmehta, @arniboi, @monsterbuster, @iamhewho, @scfather, @ebastion, @powermeat, @dtam, @subidu, @pandachef, @txrose, @leonchikov, @xykorlz, @dewabrata, @thedoc07, @dagz, @zonadigital21, @kramaric.goat, @bechibenner, @memess, @h4rr1s, @thetimetravelerz, @karwol, @ebastion, @reiell1, @fredkese, @shawnnft, @saydie
Posted using Splintertalk
---
---