20 CL Packs Opening + Giveaway #75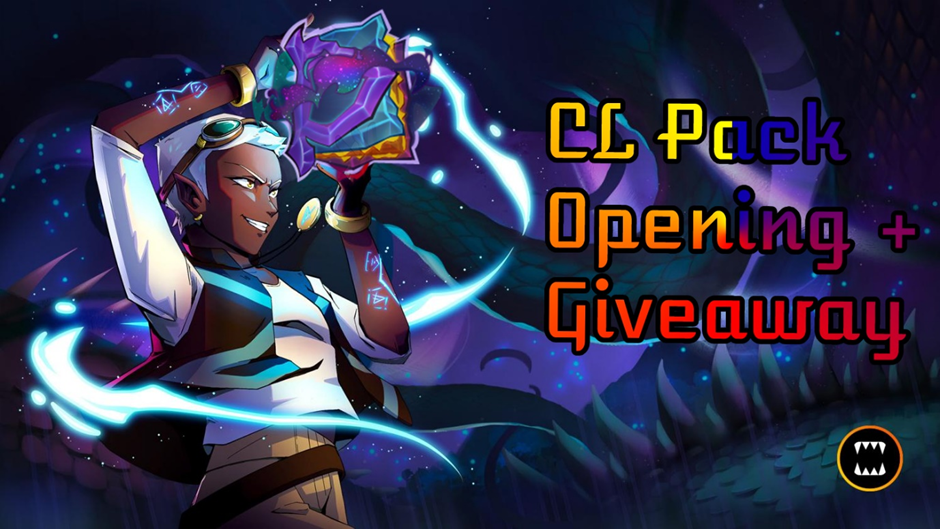 Greetings my fellow Splinterlandians. Don't you all just hate it when SPL drops so many things on you, especially over the weekend. It's almost like they think we have no life and just play Splinterlands all weekend. I need to catch up on my Netflix too man! :p So just from a quick glance, the least exciting new is the next Riftwatchers Airdrop, Ancient Redwood happened a few hours ago. What else, they released the details of the new promo card, Vruz which you can only get using Vouchers and you need to have 1,000 Staked SPS to redeem 1 BCX. I do not have enough Staked SPS to get enough to make a difference to my squad, but it's a 2 mana killer, so might have to turn to the market…..we shall see. Next up, Runi floor price is now at 0.55 Eth because of the Land v1.5 whitepaper. O yeh they dropped the Land v1.5 whitepaper and I haven't even had the chance to look at it.
Through all this commotion, I managed to opened my 1,500 pack! I do this pack opening every other day and it's easy to lose track of how many packs I already opened. Sadly, seems like all this milestone pack openings don't give me anything good… Zero Legendaries is always a hard thing to recover from. 6 GFs, with one of them being a rare was decent. 4 Rare Summoners and 5 Epics. Nothing really to crow about. I have been getting decently lucky in my daily chests though with some Soulbound Legendaries, so that's some consolation I guess.




Shadow Snitch coming up tops again with 6 duplicates. @crazyphantombr! What did you do mate? Changing your guess to Silent Sha-vi?? And since no one guessed it, that becomes the 5th card in our pool and I have to give them all out. Fitting way to celebrate opening 1,500 packs for this giveaway!
The winners are :
Scavo Hireling – @daethical
Carrion Shade – @jdike
Scavo Chemist – @scfather
Hardy Stonefish – @kryptofire
Shadow Snitch - @saydie
Congrats to all the winners and keep those guessed coming in. Only 25 pack openings more to reach my target.
Instructions
In the comments below, guess which card would have the most duplicates.
Include your Splinterlands username (If different to your name here).
If there are no correct guesses, the card will go into a pool and the Hive Random Winner Picker will decide who gets it once there are 5 cards in the pool.
Tags
@olaf.gui, @luizeba, @bitandi, @morzhan, @seeweed, @noctury, @dstampede, @blitzzzz, @sheikh27, @akiraymd, @queen-silvia, @thaddeusprime, @alexis666, @darthsauron, @eijibr, @senyong, @gs1, @iamronny, @candnpg, @crazyphantombr, @rimurutempest, @jats-0, @hatdogsensei, @ieronimus, @pero82, @gagegida, @jdike, @rtonline, @circlebubble, @dafusa, @arieruzzzz, @acidosis, @bandada, @syel25, @treefrognada, @jonimarqu, @stevienics, @stekene, @holdeck, @darwinjj, @pulubengdugs, @steemmonstah, @daethical, @kryptofire, @imfarhad, @jmehta, @arniboi, @monsterbuster, @iamhewho, @scfather, @ebastion, @powermeat, @dtam, @subidu, @pandachef, @txrose, @leonchikov, @xykorlz, @dewabrata, @thedoc07, @dagz, @zonadigital21, @kramaric.goat, @bechibenner, @memess, @h4rr1s, @thetimetravelerz, @karwol, @ebastion, @reiell1, @fredkese, @shawnnft, @saydie, @the-ascendant
Posted using Splintertalk
---
---