20 CL Packs Opening + Giveaway #92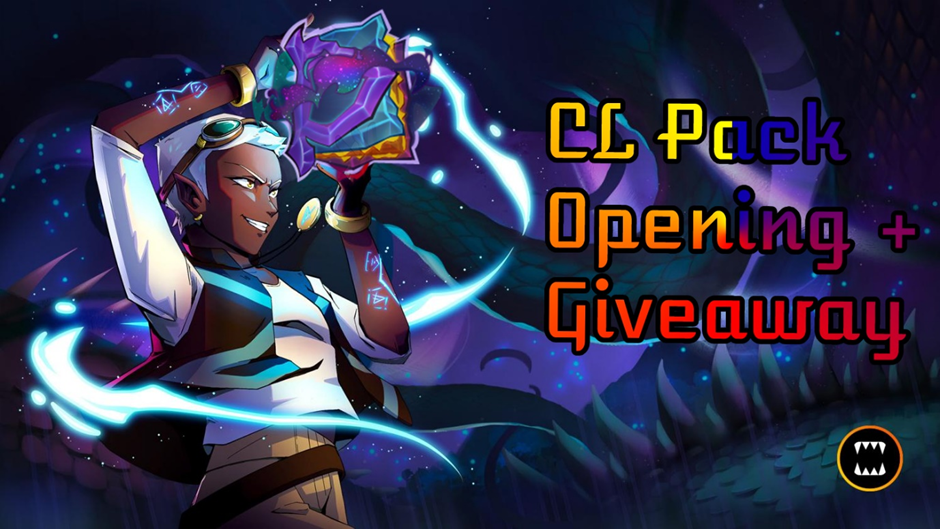 Greetings my fellow Splinterlandians. Only just realized today that I was meant to do my pack opening yesterday. I typically use the days on my Hive post as a guide, but I must have posted the previous pack opening after midnight, so that messed it up. Felt something was off yesterday, but was too tired to go have a think. Note to self, always trust your instincts :D
My instincts didn't fail me this time with this pack opening. Totally missed my pack opening time and was wondering if I should skip it and open tomorrow. Then I realised I am already a day late, so thought just do it and don't be so superstitious…. Guess I should have since besides some outliers, this was a pretty poor opening as well. GF Commons were pretty sick to start with though. 6 GFs Commons, with 2 GF Deeplurkers and 1 GF Scavo Hireling. Sort of went downhill from there with 1 GF Rare + 7 Rare Summoners. Plus side is I now have enough General Sloan for a max copy! Ended with 3 mediocre Epics and that was it. No Legendaries this time round. With the prices of cards going down again, I might actually go to the market to finish up my collection.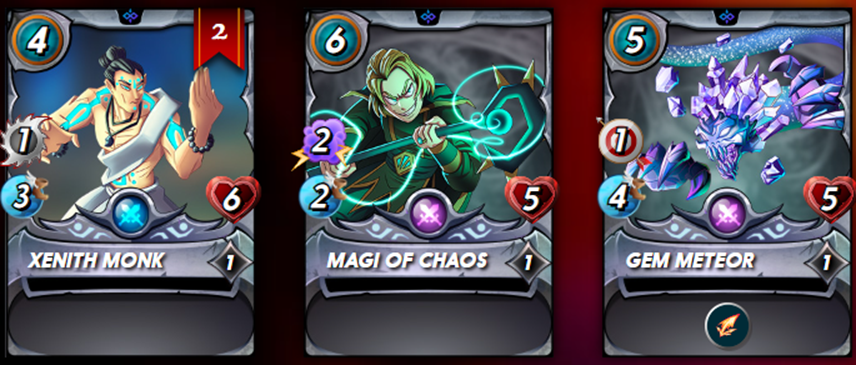 Only 1 card in the running this pack opening with 7 duplicates and it's the Earth Splinter's Venari Scout, which incidentally I have yet to max out. And you all have been having a hard time guessing as it's three times in a row that no one guessed the correct card. The pool is filling up fast so keep those guesses coming and hopefully we can give away a card next time round!
Instructions
In the comments below, guess which card would have the most duplicates.
Include your Splinterlands username (If different to your name here).
If there are no correct guesses, the card will go into a pool and the Hive Random Winner Picker will decide who gets it once there are 5 cards in the pool.
Tags
@olaf.gui, @bitandi, @morzhan, @seeweed, @noctury, @dstampede, @blitzzzz, @sheikh27, @akiraymd, @queen-silvia, @thaddeusprime, @alexis666, @darthsauron, @eijibr, @senyong, @gs1, @iamronny, @candnpg, @crazyphantombr, @rimurutempest, @jats-0, @hatdogsensei, @ieronimus, @pero82, @gagegida, @jdike, @rtonline, @circlebubble, @dafusa, @arieruzzzz, @acidosis, @bandada, @syel25, @treefrognada, @jonimarqu, @stevienics, @stekene, @holdeck, @darwinjj, @pulubengdugs, @steemmonstah, @daethical, @kryptofire, @imfarhad, @jmehta, @arniboi, @monsterbuster, @iamhewho, @scfather, @ebastion, @powermeat, @dtam, @subidu, @pandachef, @txrose, @leonchikov, @xykorlz, @dewabrata, @thedoc07, @dagz, @zonadigital21, @kramaric.goat, @bechibenner, @memess, @h4rr1s, @thetimetravelerz, @karwol, @ebastion, @reiell1, @fredkese, @shawnnft, @saydie, @the-ascendant, @dk1trade, @emeraldtiger, @theduce, @criptosectadepit, @pablito.saldo, @ykyan2
Posted using Splintertalk
---
---