20 CL Packs Opening + Giveaway #93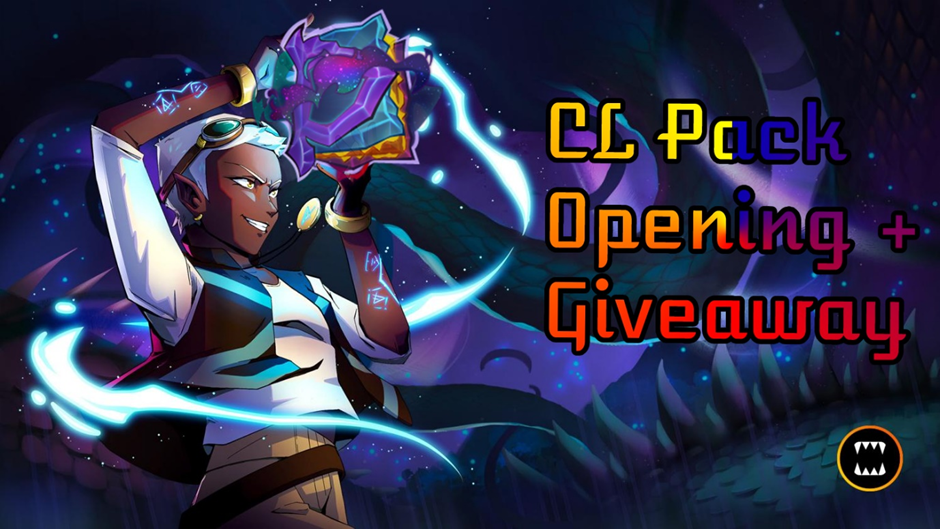 Greetings my fellow Splinterlandians. Whoa, big news at the Townhall yesterday with the announcement of the new promo card, Zyriel! It's the first dual-element monster card ever that can play in both the Life & Death Splinter. It must be noted that this is a Legendary monster, not a summoner and it's made to be more of a support card. Why did I call out the monster bit, that's because the card is super expensive. 80,000 DEC or credits per BCX. However, if you use 160 vouchers, the price goes down to 40,000 DEC or credits. That's some serious $$ to max out a RF, a guaranteed max GF would cost you 100 BCX, so that's around $4,000. This is going to be a super scarce card if you follow the Mav chat as a lot of people are stating they will not buy the card…
Another pretty average pack opening and it's looking like my final run of pack openings might just run it course and not have anything special to go nuts about. Here's praying to the RNG gods for better luck in the next few weeks 😊 So…let's start with the Commons, only 3 GFs, but a decent splattering a Neutral Commons. Rares were decent too, 6 Rare Summoners, including a GF Obsidian! 7 Epics were also above the average that I normally get, so that's a welcome sight. Only 1 Legendary though, but better then zero 😊




Once again, only 1 card up for grabs this time round and it's also from the Earth Splinter. I like this card too as a low mana meat shield and that's the Hill Giant who also gets the Stun ability later on. And lo and behold, we have a winner this time round!! Woohoo, managed to break the 3 opening streak. Congrats to @jdike for getting the correct guess. Keep those guesses coming in everyone, not that many more openings to go.
Instructions
In the comments below, guess which card would have the most duplicates.
Include your Splinterlands username (If different to your name here).
If there are no correct guesses, the card will go into a pool and the Hive Random Winner Picker will decide who gets it once there are 5 cards in the pool.
Tags
@olaf.gui, @bitandi, @morzhan, @seeweed, @noctury, @dstampede, @blitzzzz, @sheikh27, @akiraymd, @queen-silvia, @thaddeusprime, @alexis666, @darthsauron, @eijibr, @senyong, @gs1, @iamronny, @candnpg, @crazyphantombr, @rimurutempest, @jats-0, @hatdogsensei, @ieronimus, @pero82, @gagegida, @jdike, @rtonline, @circlebubble, @dafusa, @arieruzzzz, @acidosis, @bandada, @syel25, @treefrognada, @jonimarqu, @stevienics, @stekene, @holdeck, @darwinjj, @pulubengdugs, @steemmonstah, @daethical, @kryptofire, @imfarhad, @jmehta, @arniboi, @monsterbuster, @iamhewho, @scfather, @ebastion, @powermeat, @dtam, @subidu, @pandachef, @txrose, @leonchikov, @xykorlz, @dewabrata, @thedoc07, @dagz, @zonadigital21, @kramaric.goat, @bechibenner, @memess, @h4rr1s, @thetimetravelerz, @karwol, @ebastion, @reiell1, @fredkese, @shawnnft, @saydie, @the-ascendant, @dk1trade, @emeraldtiger, @theduce, @criptosectadepit, @pablito.saldo, @ykyan2
Posted using Splintertalk
---
---