20 CL Packs Opening + Giveaway #94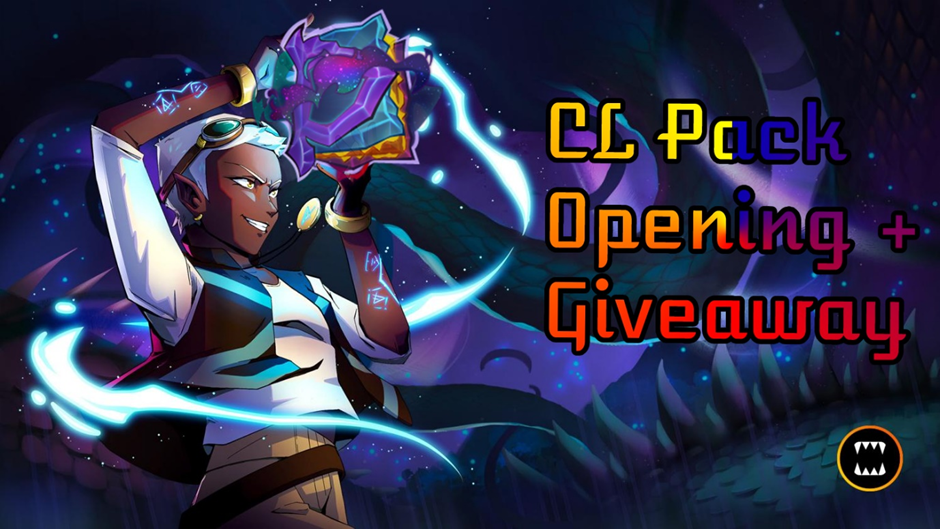 Greetings Splinterfam! Thousand apologies for the big delay in my pack opening. As I mentioned several posts back, I was seriously low on potions Alchemy potions that I had to wait on my EOS chests to get more. Gotta have those Alchemy potions to get the GFs baby! I am glad to report that I now have enough potions for another 4 pack openings, so hopefully I can churn through those daily quests and get even more potions. How was everyone's EOS chest? Got any nice GFLs to share? My chest luck was pretty good leading up to EOS and during EOS and I got a few Legendaries and some GFLs as well. That can only mean this pack opening is going to be so bad, but I don't really care as I am excited to get back into the openings.
We got off to a ripper of a start with the Commons. By ripper, I meant ripping your heart to shreds due to how bad it was. Only one GF Common, that's it, no other GFs at all. What a waste of my Alchemy potions!! Rares were decent with several cards that I still need to max, but only 3 Rare Summoners. Only 4 epics and 2 Legendaries to flip. Fingers crossed there is something sweet in there. Got me a Void Dragon to start, a really sweet 5 mana card that is so useful when max. Next came Possibilus! A Legendary Water Summoner, ka-ching ka-ching or so I thought. But cards prices have really fallen off the cliff with the new proposal and the crypto markets both playing their part.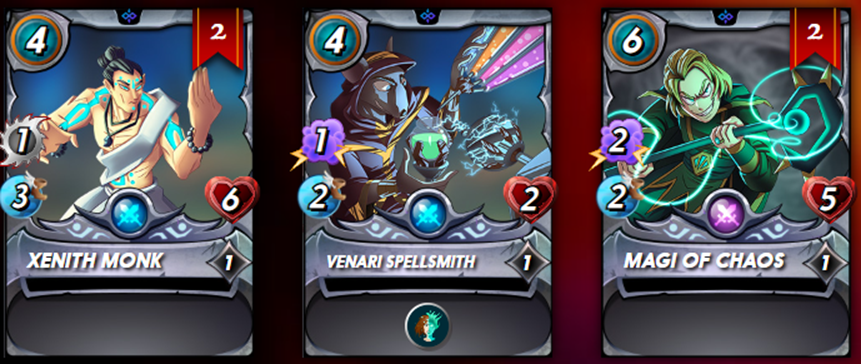 Like in Highlander, "There can only be one" and this time is the popular Goblin Psychic. What can I say, great Common Earth card that you need to have in every high level deck. And we have a winner again! This time it's @daethical who I know always chooses this card. Congrats mate as your persistence has finally paid off.
With 300+ potions each, I might go to a 3-day opening gap to stretch it out a little so as to not have such a large gap. Will play it by ear and keep you all informed. In the meantime, happy hunting!
Instructions
In the comments below, guess which card would have the most duplicates.
Include your Splinterlands username (If different to your name here).
If there are no correct guesses, the card will go into a pool and the Hive Random Winner Picker will decide who gets it once there are 5 cards in the pool.
Tags
@olaf.gui, @bitandi, @morzhan, @seeweed, @noctury, @dstampede, @blitzzzz, @sheikh27, @akiraymd, @queen-silvia, @thaddeusprime, @alexis666, @darthsauron, @eijibr, @senyong, @gs1, @iamronny, @candnpg, @crazyphantombr, @rimurutempest, @jats-0, @hatdogsensei, @ieronimus, @pero82, @gagegida, @jdike, @rtonline, @circlebubble, @dafusa, @arieruzzzz, @acidosis, @bandada, @syel25, @treefrognada, @jonimarqu, @stevienics, @stekene, @holdeck, @darwinjj, @pulubengdugs, @steemmonstah, @daethical, @kryptofire, @imfarhad, @jmehta, @arniboi, @monsterbuster, @iamhewho, @scfather, @ebastion, @powermeat, @dtam, @subidu, @pandachef, @txrose, @leonchikov, @xykorlz, @dewabrata, @thedoc07, @dagz, @zonadigital21, @kramaric.goat, @bechibenner, @memess, @h4rr1s, @thetimetravelerz, @karwol, @ebastion, @reiell1, @fredkese, @shawnnft, @saydie, @the-ascendant, @dk1trade, @emeraldtiger, @theduce, @criptosectadepit, @pablito.saldo, @ykyan2
Posted using Splintertalk
---
---