My Splinterland Card Drawing #24.
Hello, everyone grats to the winner of the Double Legendary Contest, I will do another one next month for a legendary card. Don't forget to vote for the hbit naming you can vote for mine if you want to its microbit(s), or someone else's I won't care. Don't forget to thank all the people that upvote these post they help keep it going. THANK YOU FOR THE UPVOTES! Remember with the hbit command you can only do two other ! commands now with it in a reply. I want to thank all of you for all the best wishes, support and for being understanding and positive with the comments. All of you are awesome and I could not have paid for a better community of people. THANK YOU ALL for being understanding.
I am now down to every 2 days, and I am sorry to say that I have decided it is going to stay at 2 days for a while. For each card that I put up for prizes, I have also added the lore of the card below them, read them if you are interested, together they kind of make a story. If you can, do an upvote so the cards can get better everything these giveaways make go to getting better cards it is not for me.
Congratulations on the to the winners of drawing #23 who were nfteam0173, gregory-f and tengolotodo that got a Chaos Legion card for being followers.
The cards are sent.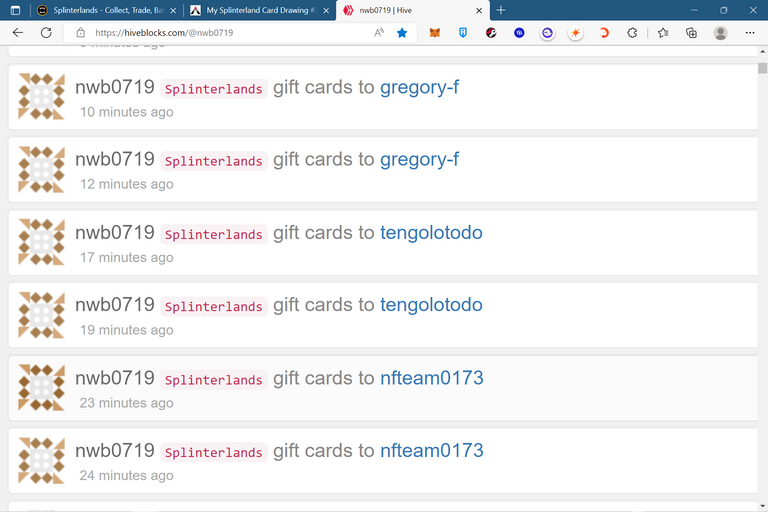 Now on to the drawing.
I have decided to start giving to the community by holding a card raffle every five days starting off,(Now down to every two days) then decreasing every two raffles, until it is every day. I have had to change it two every two days for a while do to family business.
It will consist of a first, second and third place, randomly selected. The hive that is earned will be used for future contests for more expensive cards. The more followers, upvotes and comments, the better the drawing gets. I have added where you can get extra entries into the drawing not required but very appreciated.
To be entered:
*Comment bellow and like.
*Add your in-game name in comment.
*Repost= extra entry(more than ten followers)
*Mining in the comment with !HBIT= extra entry
*Please follow=extra entry and if you take 1st, 2nd, or 3rd place you get an extra random card, not required but very appreciated.
*Check out TEERANDOM and GOLDMEMBER ARCADE on TWITCH.TV, follow and get an extra entry into every drawing.
THE CARDS
                                         First Place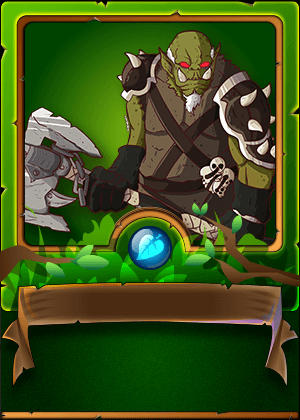 True to the name of their kind, the Stonesplitter Orcs can cleave any stone into pieces, revealing the ores and gems that may dwell within. They are also fierce foes, whose pickaxes can crack the skull of an enemy monster like a nut.
                                         Second Place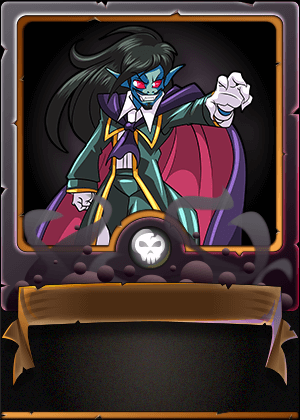 Some Dark Eternals choose to turn their back on the Dark Codex, giving in to the temptation of Soul Harvesting. It is a disgusting and archaic practice that takes over the soul of its practicer. Eventually the Soul Harvester becomes addicted, needing to feed off living souls to survive. This is the birth of a Vampire.
                                          Third Place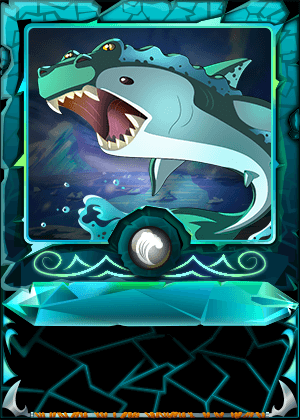 The Wave Runner sees not one but two sets of prey. The first set of eyes scours the ocean for a tasty morsel. The second set of eyes looks above to the skies for unsuspecting flyers. With a powerful swipe of its tail the Wave Runner can leap out of the water and bring giant birds and dragons alike into the water where its body provides a natural fighting advantage. It's best to find land or make peace with your soul if you're unfortunate enough to face a Wave Runner.
GOOD LUCK
THE POINTS LIST
screamheart-111
candnpg-1card-111111
jakkal-2card-
kheldar1982-111
instamental-11111111
curtis90-1card-
dub-c-1card-11111
eijibar-1
drnoobpro-11
tinyputerboy-111
thaddeusprime-1card-111
shawnmichael-gt-11111111
elfino28-1111
casimirio-1111
taintedblood-11
eustacekid-1111
gregory-f-1card-1111
maakue-1
waynechuasy-111111
danideuder-11111
lorddiablo-1
arpuch-1card-1111111
mxm0unite-1
kimikimi-11
txracer-11
xheadhunterz-111111111
noonespecialz-11
ericburgoyne-111
sieghard1990-11
jonimarqu-111111
lordshah-1
butops-1
irisworld-1
brando28-1
johnripper-1
Please let me know if you do not want to be on this list below for my giveaway's.
@lorddiablo @monster.farmer @teerandom @mattlafourcade @walnutz
@blackfoot92 @aemaez @eirth @alexis666 @fire-born @yasky @Butops
@emitv @jakkal @drnoobpro @shawnmichael-gt @thegoliath @rtonline @eirik @sheikh27 @luizeba @tengolotodo @blitzzzz @dubble @relf87 @mr-house @seeweed @patomal666 @handtalk5 @mcrahman91 @dagz @kimikimi @hatdogsensei @highhaschdi @spicywing @kheldar1982 @tertius @danideuder @circlebubble @lordflu @magalli @cynano @casimirio @kyo-gaming @stekene @bananofarmer @dtam @dewabra @jmehta @makhinoo @amaillo-m @jfang003 @irisworld @pix21 @technocrypton @elfino28 @candnpg @squishna @ghostlybg @gregory-f @taintedblood @screamheart @trashyomen @nex711 @myeong @mairapanelo @thaddeusprime @orebutb3 @tinyputerboy @nysster @instamental @stamato @kimikimi @curtis90 @jingo-submo @lordanquek @ianballantine @vaporent @donpapy @ecto1337 @diochen @deathstarer7 @henruc @scfather @submo @mxm0unite @brando28 @pero82 @pandachef @tub3r0.gaming @highfist @mcrahman91 @tedus @koodies @assasinos3 @derfabs @gondek @lordshah @flummi97 @karmaa13 @lovefallen @tub3r02 @dub-c @jonimarqu @maurye23 @nfteam0173
---
---